Our trip to Warsaw, the capital of Poland, started with a relaxing walk through the atmospheric old town, brimming with picturesque architecture. We found our way to Fabryka Norblina, a vibrant cultural center featuring art galleries, entertainment spots, and delicious food stalls. Here, we tasted Khinkali, a delicious Georgian dumpling, and savored the local draft beer – a unique treat with its crisp taste and rich history.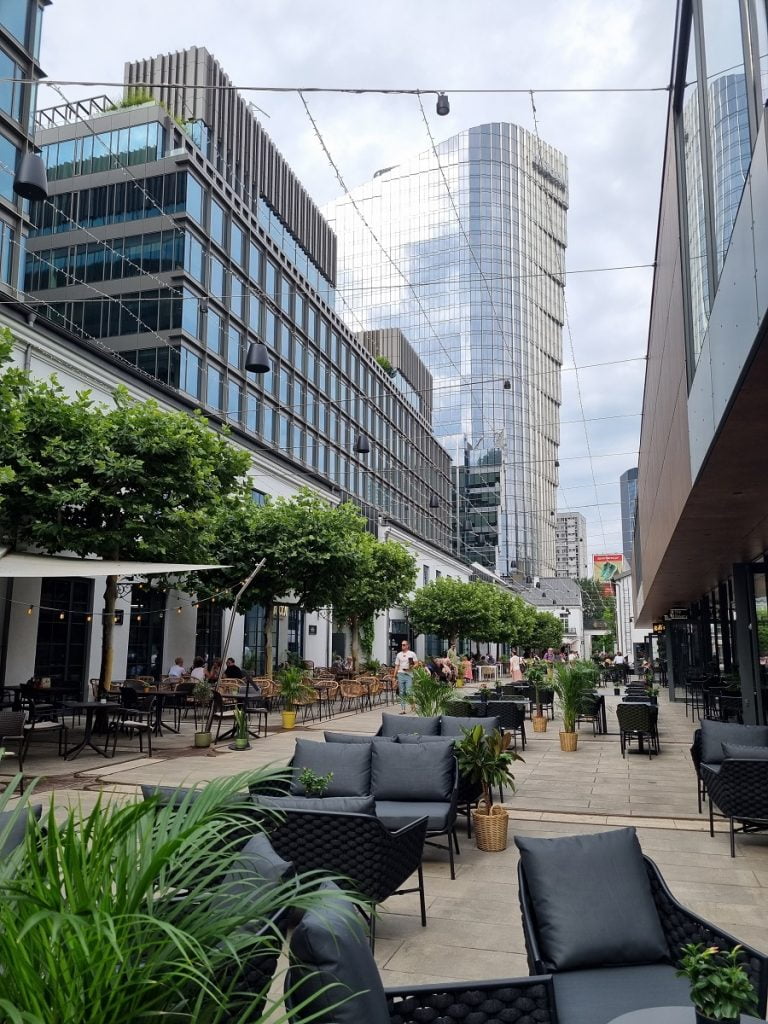 An interesting visit was to the Apple Museum, where we got the opportunity to journey through the history of Apple products. We marveled at the range of devices, from vintage models to the latest ones, and learned about the technological advancements that these products have brought over the years.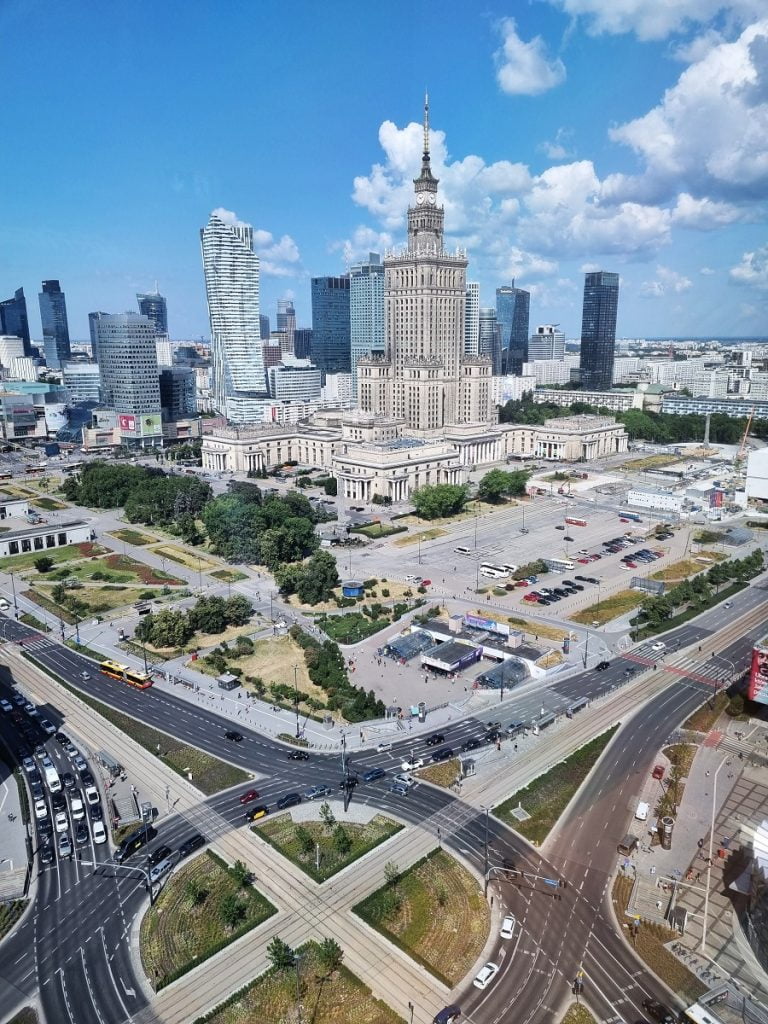 The culinary adventure in Warsaw was not complete without trying traditional Polish cuisine in the city's local restaurants. We indulged in Pierogi – these hearty dumplings stuffed with a variety of fillings, from sauerkraut to meat, are a real comfort food. We also tasted Zurek soup, a sour rye soup that is a true staple of Polish cuisine, often served in a hollowed-out loaf of bread.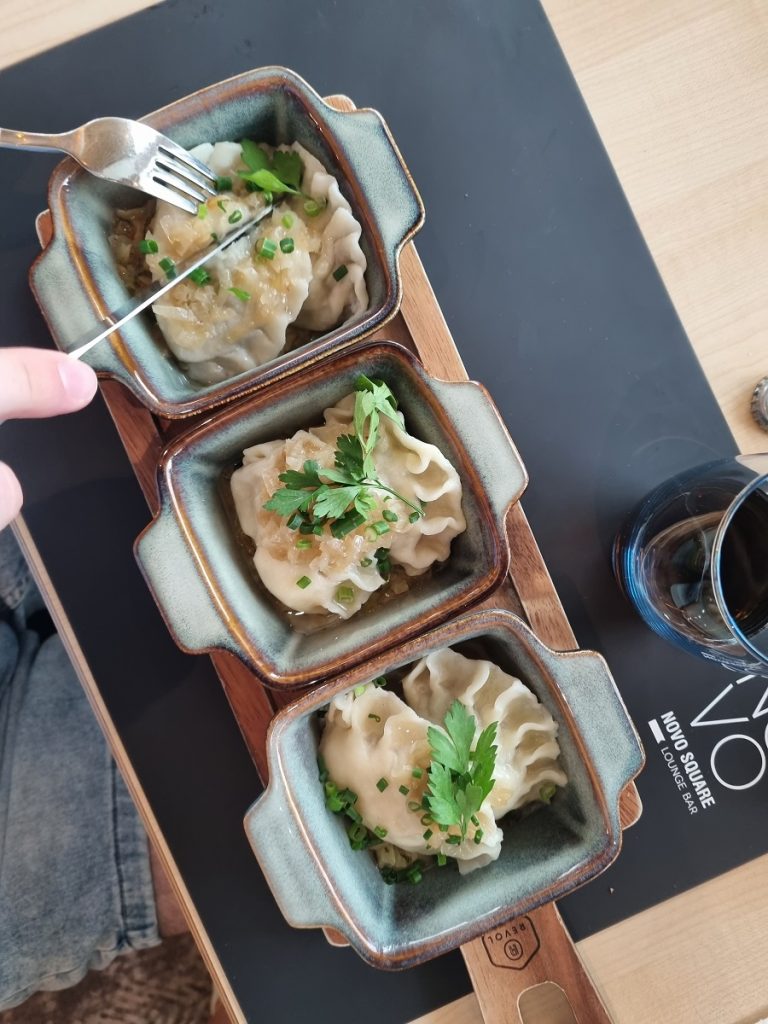 To escape the city hustle, we visited the Warsaw University Library Garden. A true oasis in the heart of the city, this garden captivated us with its lush greenery, beautiful rooftop views, and a tranquil atmosphere that left us rejuvenated and ready for more city exploration.
What's This About?
Fabryka Norblina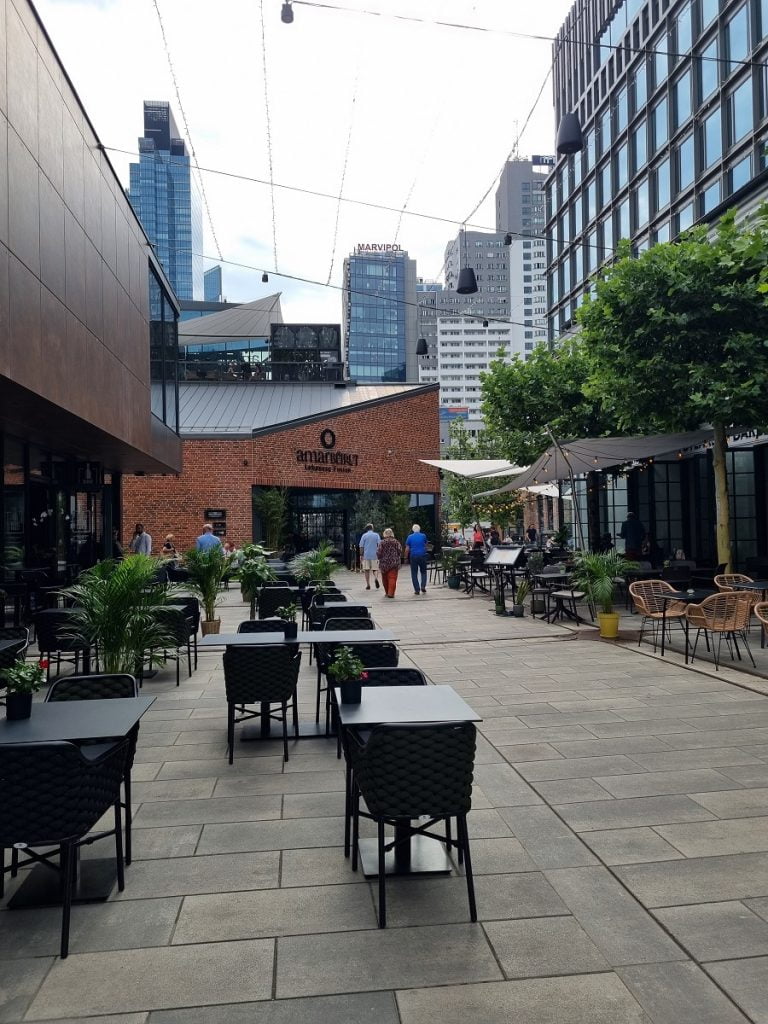 Fabryka Norblina, situated in Warsaw, Poland, is not just a place but a phenomenon – a unique blend of history, culture, and gastronomy. This former Norblin Brothers' Metal Works factory, established in the 19th century, has been transformed into a modern and innovative social space while preserving its industrial character.
The vast brick walls of the industrial structures have been retained, creating an urban atmosphere. Walking through the area, you can feel the past intertwining with the present as the iconic features of the industrial age meet contemporary design and technology.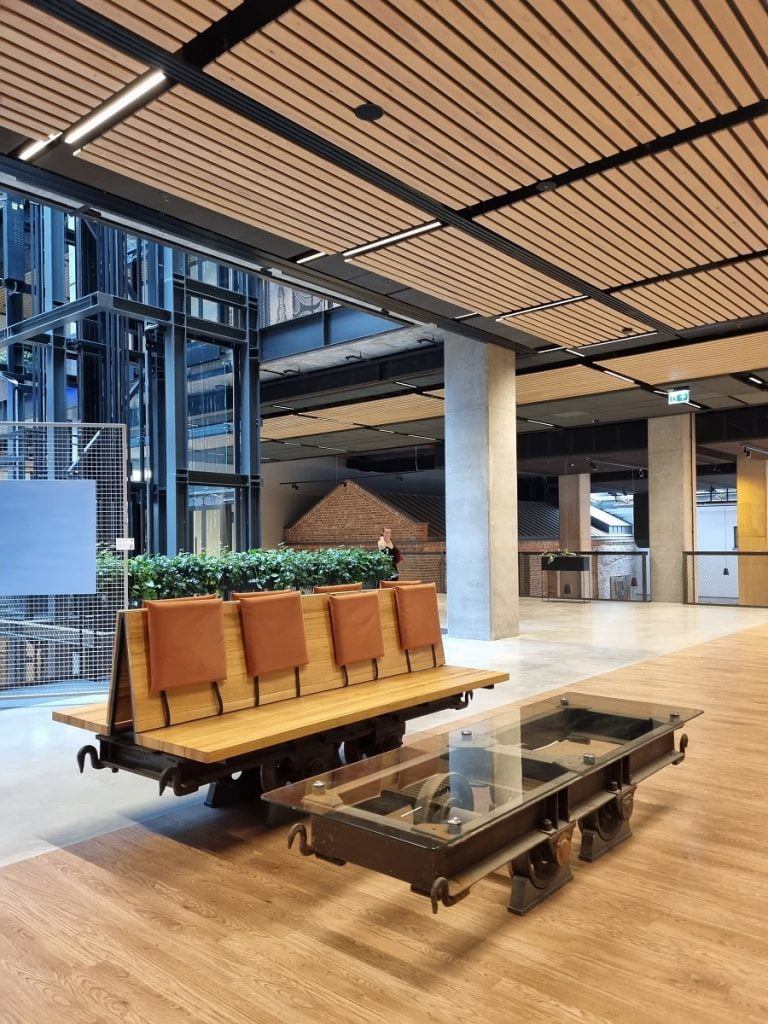 The complex houses a variety of entertainment and cultural venues. Art lovers will find numerous art galleries, showcasing the works of both local and international artists. There are spaces for theatre performances and concerts, serving as a magnet for those in love with performing arts.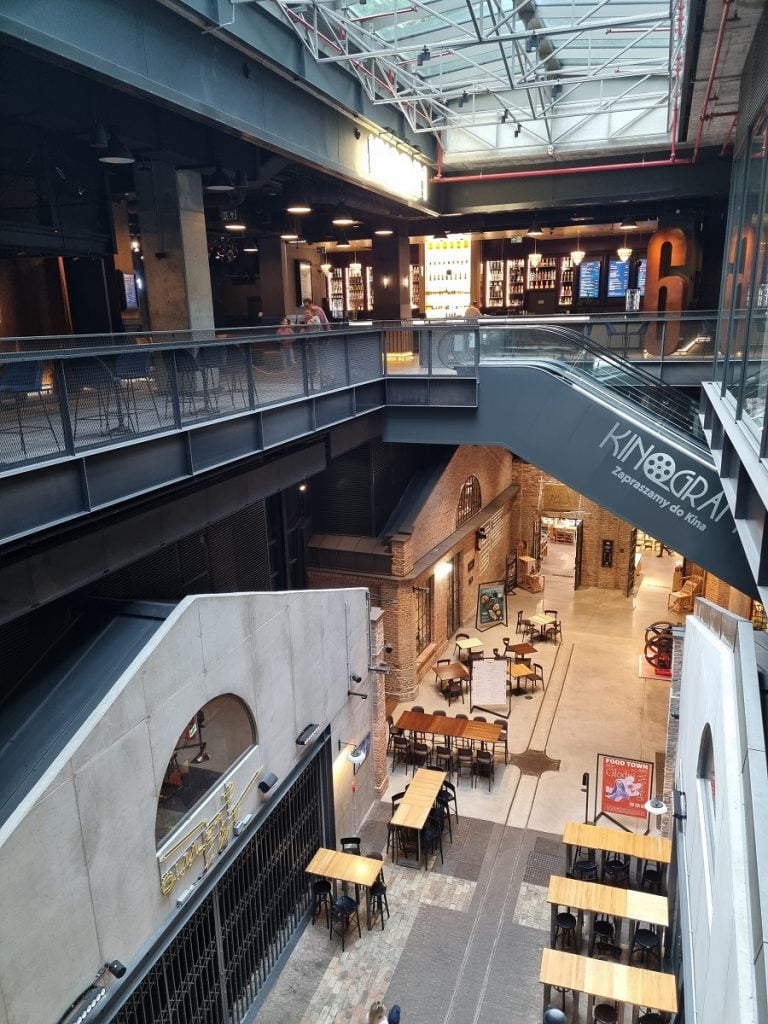 Fabryka Norblina is also a food lover's paradise. The gastronomical offerings range from local Polish dishes to international cuisine. It was here that we tried Khinkali, a Georgian dumpling that is a must-try. Accompanied by the local draft beer, the food tasting experience is delightful and varied.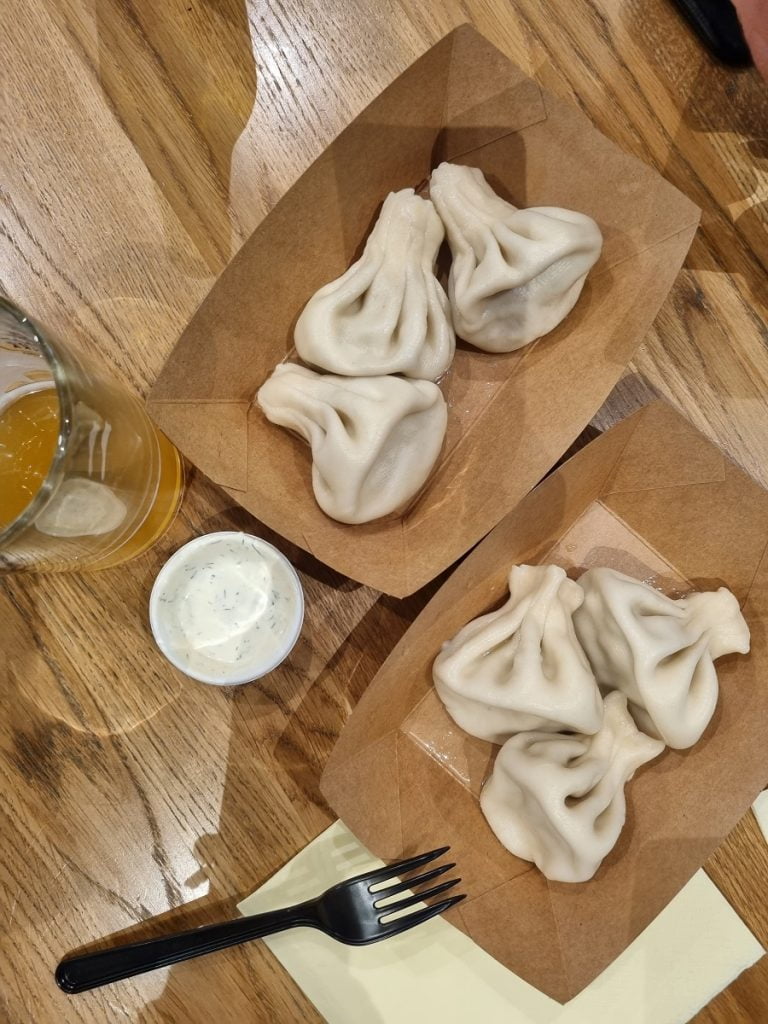 Moreover, the space organizes various events, from exhibitions and music performances to workshops, making it a vibrant hub for creative minds and a cultural hotspot in the city. Whether you are an art connoisseur, a foodie, or someone seeking unique experiences, Fabryka Norblina offers an immersive experience that caters to varied interests. It's a place where history, art, and modernity fuse seamlessly to provide an experience like no other.
Apple Museum
The Apple Museum in Warsaw is a fascinating destination for technology enthusiasts and fans of the globally-renowned brand. This unique museum takes visitors on an engaging journey through the history of Apple Inc., from its humble beginnings in a garage to its status as a global tech giant.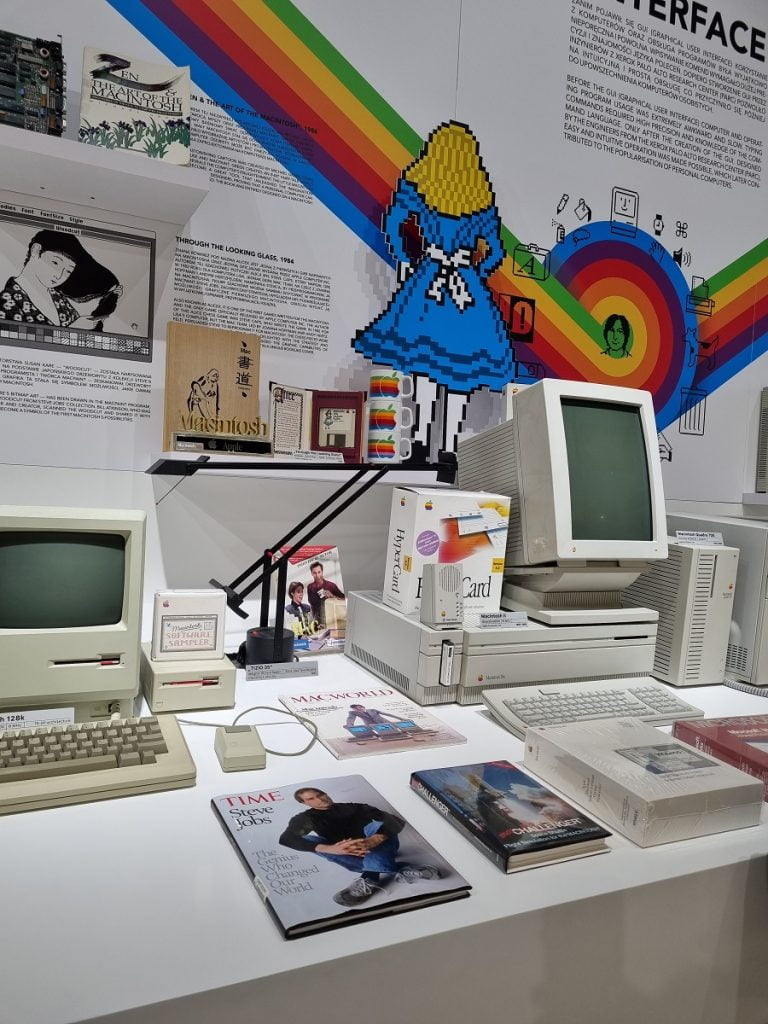 Housed in a sleek, modern building, the museum's collection showcases an impressive range of Apple products. It includes everything from the earliest Apple I computers to the latest iPhones and iPads. Each product is displayed with detailed information about its creation, launch, and impact, providing insights into the evolution of technology over the years.
A standout feature of the museum is its interactive exhibits, which allow visitors to experience the functionality of various Apple devices firsthand. The museum also pays homage to Steve Jobs, the visionary co-founder of Apple Inc., with a section dedicated to his life and work.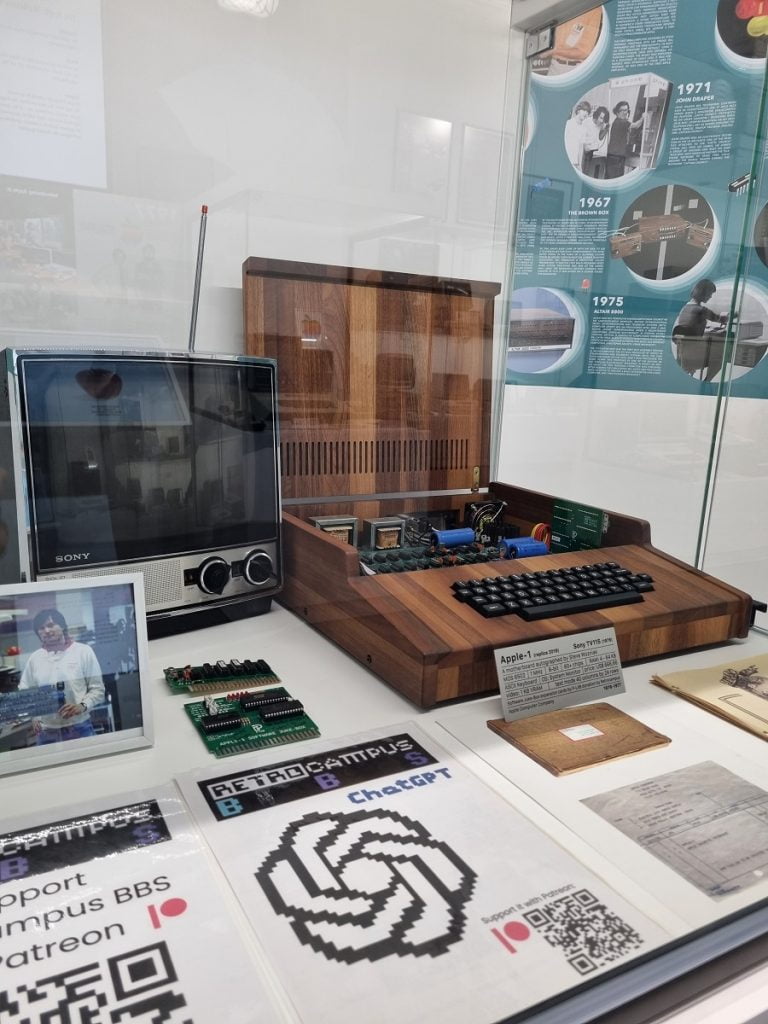 In addition to its regular exhibits, the Apple Museum often hosts special events and workshops aimed at fostering an appreciation for technology and innovation. Whether you're a tech-savvy professional, a gadget enthusiast, or simply curious, the Apple Museum in Warsaw offers a rich and enlightening experience.
Traditional Polish Cuisine: Pierogi and Zurek Soup
Pierogi and Zurek soup are two staples of Polish cuisine that offer a tantalizing glimpse into the country's rich culinary traditions.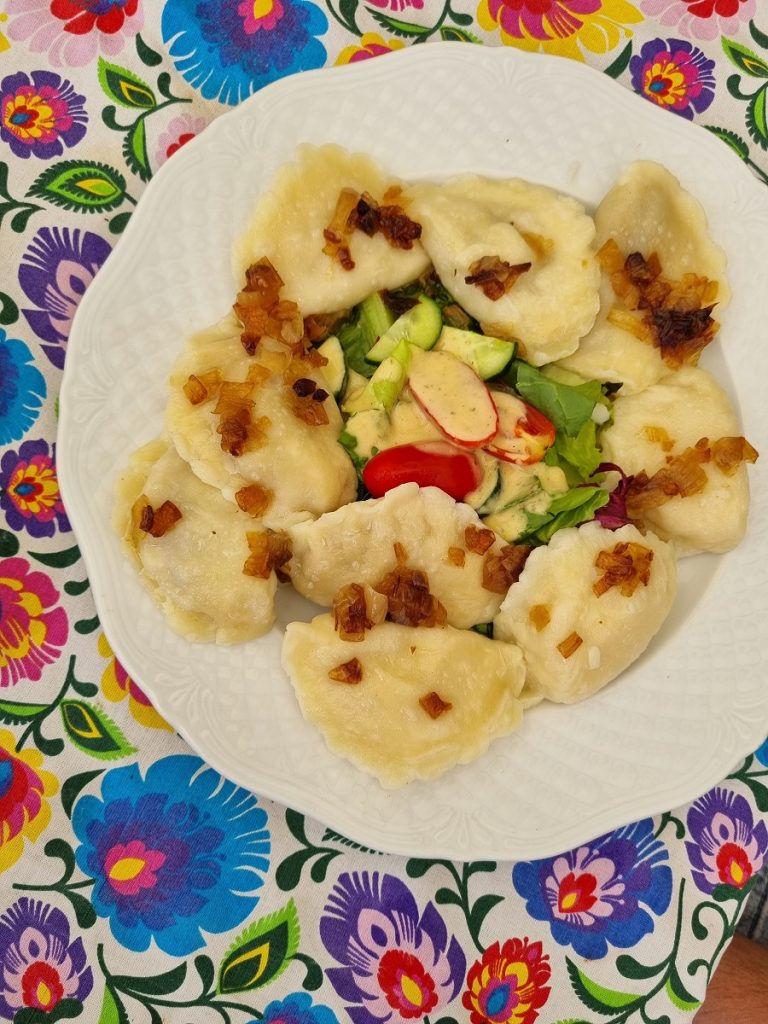 Pierogi are Poland's version of dumplings and one of the most popular and beloved dishes in the country. They are made by wrapping a thin dough around a variety of fillings. The fillings can be sweet or savory, ranging from minced meat, cheese, and potatoes (often called "ruskie" or Ruthenian pierogi), to more adventurous options like sauerkraut and mushrooms. Once filled, the dumplings are boiled until they float, and then sometimes fried or baked for a golden finish. Pierogi are often served with sour cream or sautéed onions, providing a comforting and versatile dish that can be enjoyed at any meal.
Zurek, or żurek in Polish, is a unique sour rye soup that is an absolute must-try when visiting Poland. It is made from sour rye flour and meat (usually boiled pork sausage or pieces of smoked sausage), with the addition of white sausage and hard-boiled eggs. This soup is distinctive for its sour taste, achieved by the fermentation process of the rye. Sometimes, it is served in a bowl made from a hollowed-out loaf of bread, making it not just a meal, but a memorable culinary experience.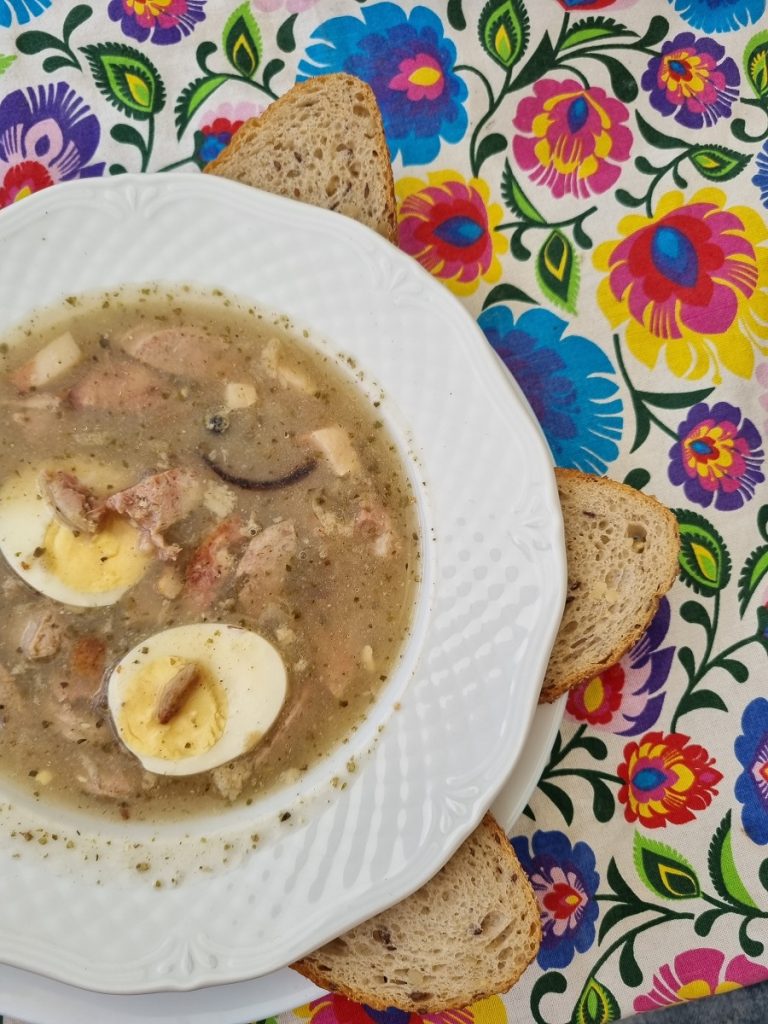 Both dishes are a testament to Poland's culinary heritage, with their recipes passed down from generation to generation. Whether enjoyed in a traditional Polish home or a local restaurant in Warsaw, tasting Pierogi and Zurek is an essential part of the Polish cultural experience.
The Warsaw University Library Garden
The Warsaw University Library Garden is a true urban oasis in the heart of Poland's capital city. This captivating green space, situated atop the University Library, is one of the largest and most beautiful roof gardens in Europe.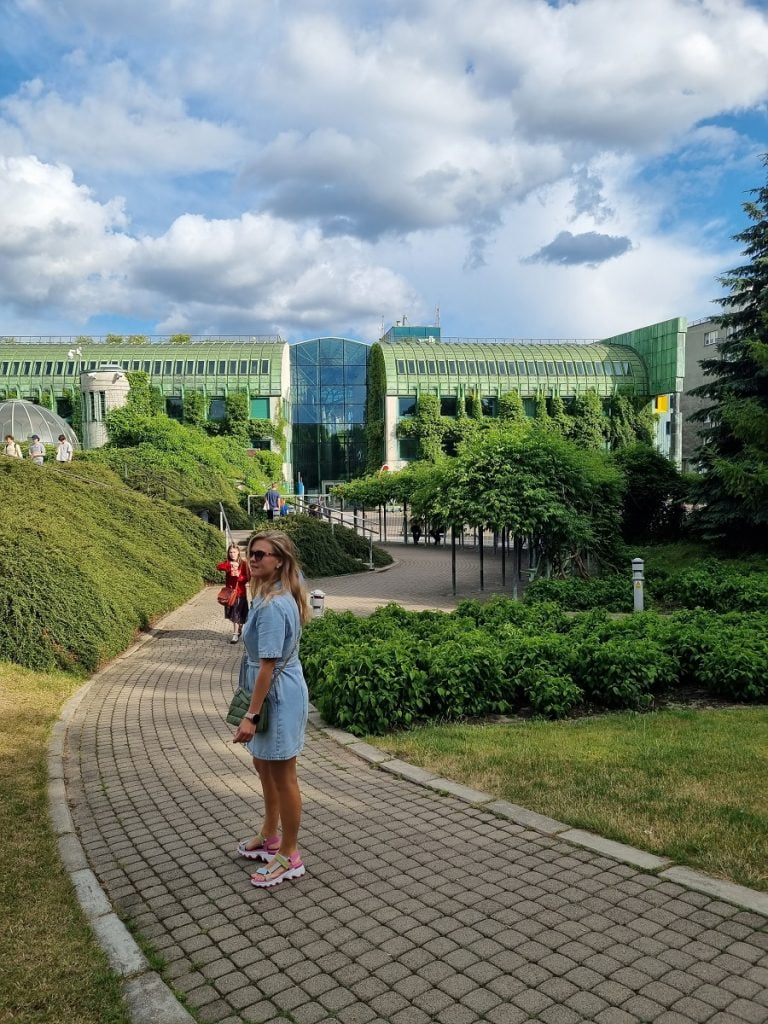 The upper garden is an enchanting maze of pathways surrounded by diverse vegetation, including many rare species. Benches and beautifully crafted arbors are scattered throughout, providing serene places to rest and soak up the tranquility. The lower garden, which is more geometric in design, houses an intriguing collection of alpine plants and a beautiful goldfish pond.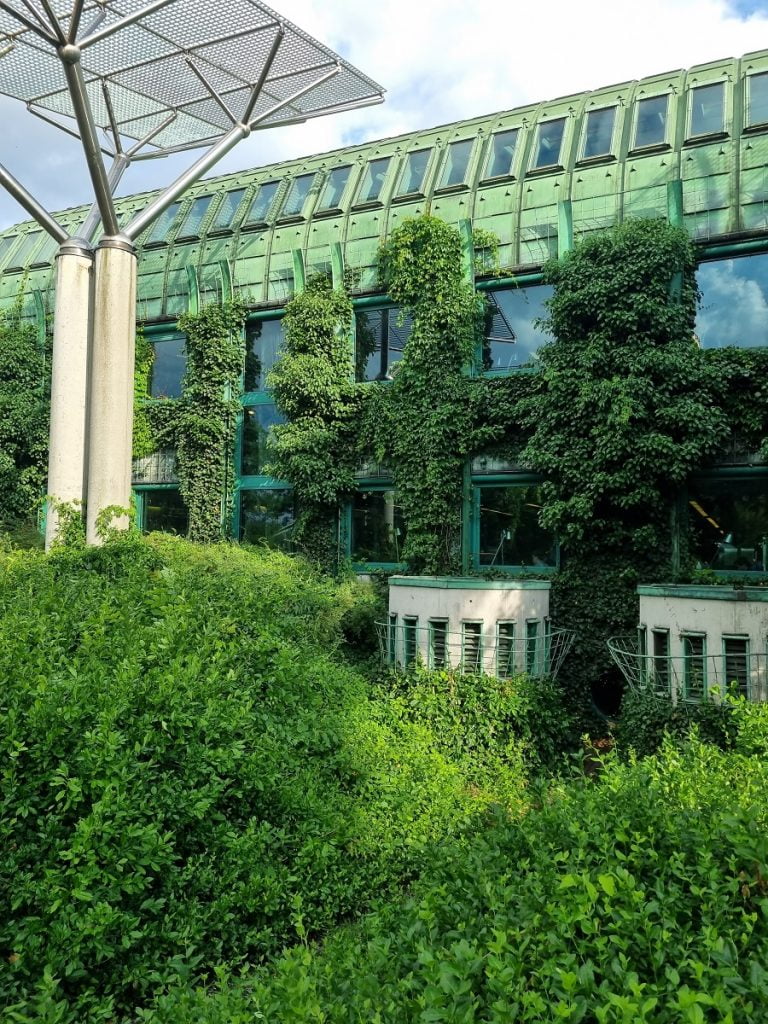 One of the highlights of the garden is its abundance of book-themed decorations – a nod to its library location – including granite tablets engraved with Latin and Polish literary quotes.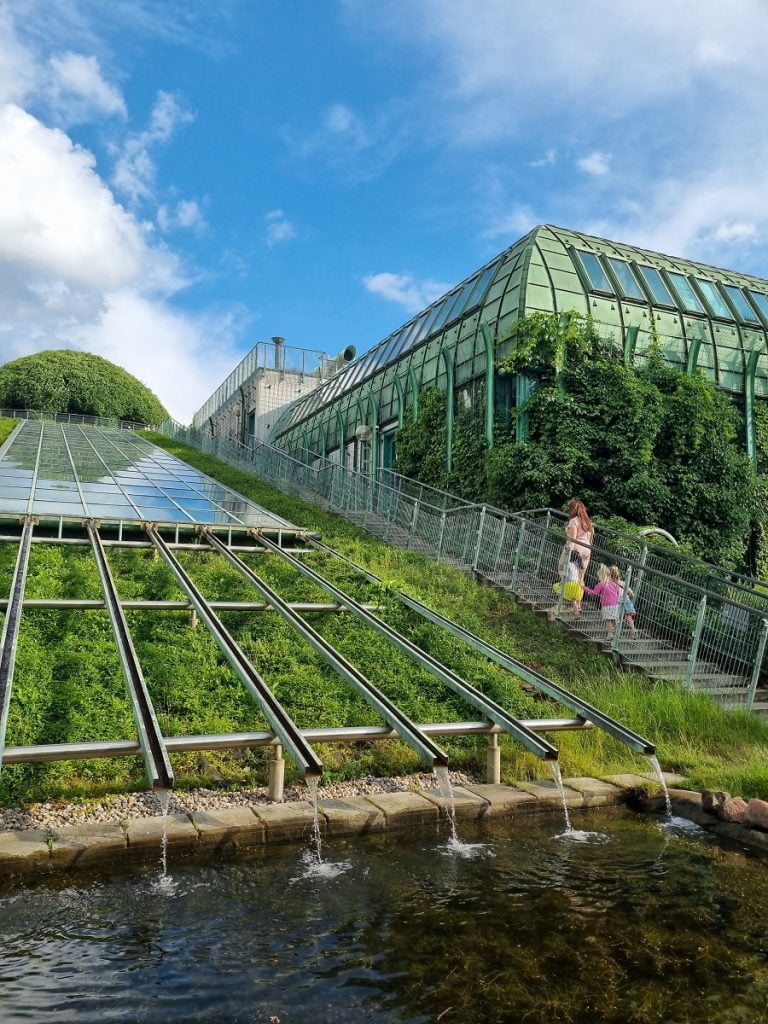 Just steps away from the bustling city center, the Warsaw University Library Garden provides a peaceful and green retreat for locals and visitors alike. It is not only a stunning example of modern landscape architecture but also an excellent testament to the university's commitment to environmental preservation and sustainable urban living. Visiting the garden is like stepping into another world, a world where nature, art, and knowledge meet.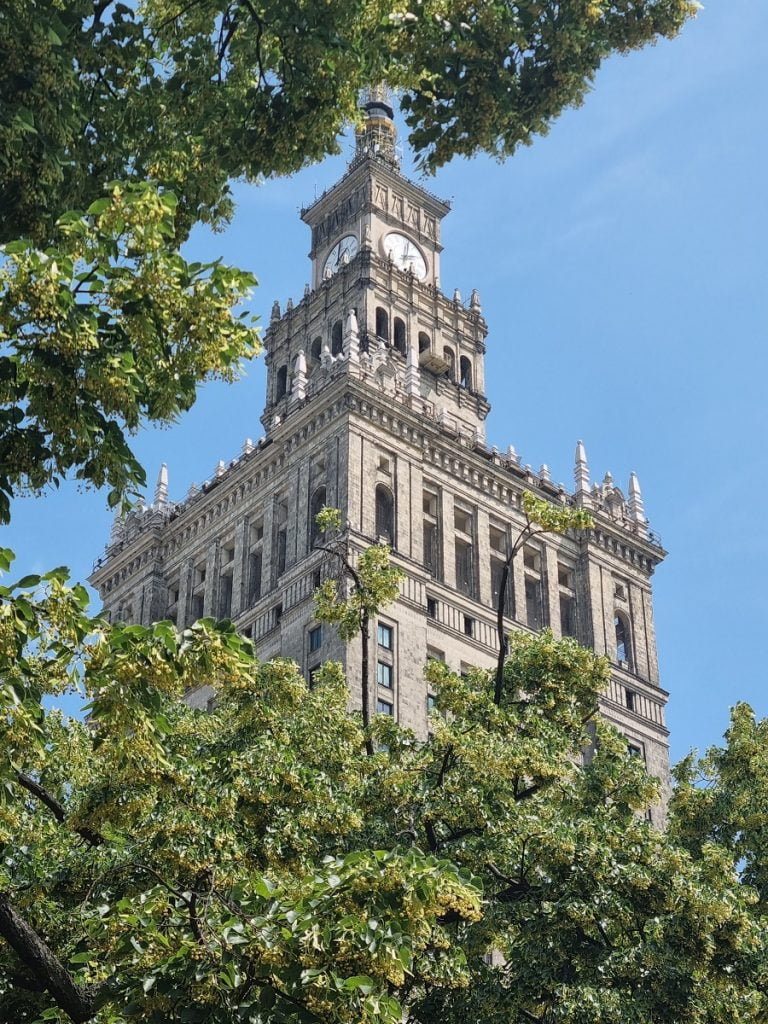 In essence, our Warsaw adventure was a sensory feast, a melting pot of experiences that revealed the city's soul. We left with hearts full of beautiful memories, taste buds ignited by traditional flavors, and minds enriched by the cultural and historical immersion. Warsaw, with its mix of old-world charm and modern dynamism, was a destination that truly captured our imagination.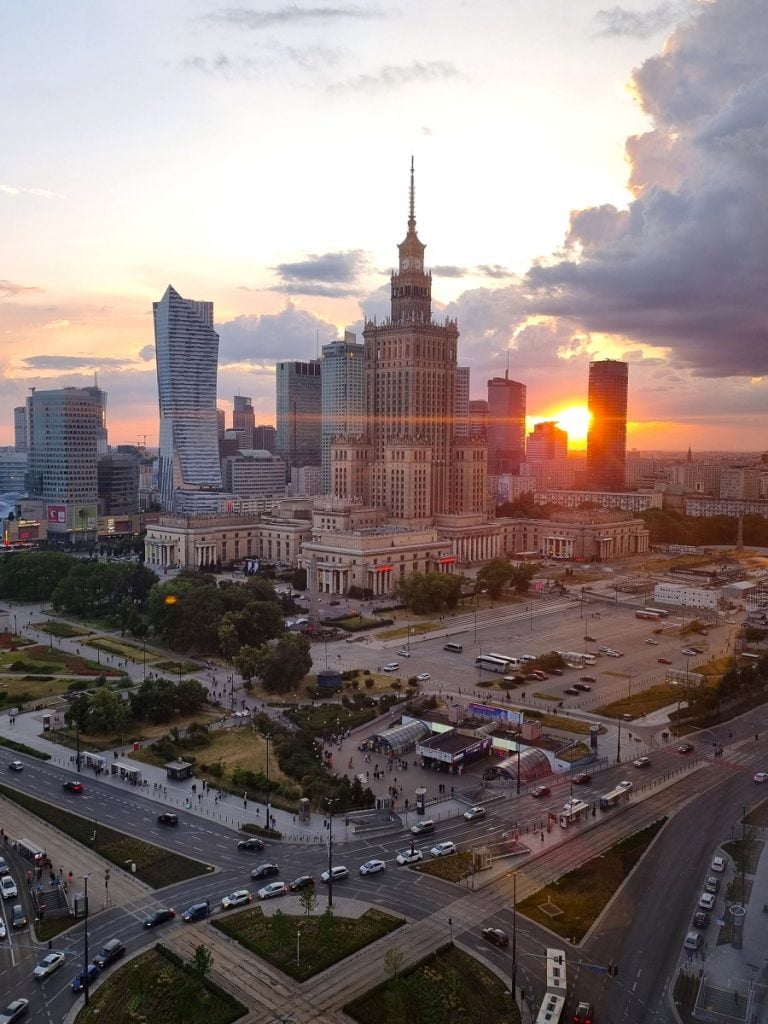 Liked this article? Check these out: