If you want to escape the winter cold in Europe in December, the island of Cyprus is one of the top destinations to do that. Read on to learn why!
We had been to Cyprus in December 2020, and we did it again in 2021 and 2022. We've spent most of the month there. And while it's generally a rainy season at this time of the year, we still got lots of sunny days. December in Cyprus is what early spring looks like in most of Europe.
Indeed, the rain that falls here in winter is a high time for local flora to refresh. So when everything dies down in the continent for the cold season, it's the opposite in Cyprus — it's never as green as in December and the "cold months."
On the other hand, the low season as far as tourism means fewer things to do while there. Although there's still plenty, and fewer tourists mean less crowded attractions. It's the ideal time for a relaxing getaway with the family.
Here's what you can do in Cyprus in December.
What's This About?
The Weather in Cyprus in December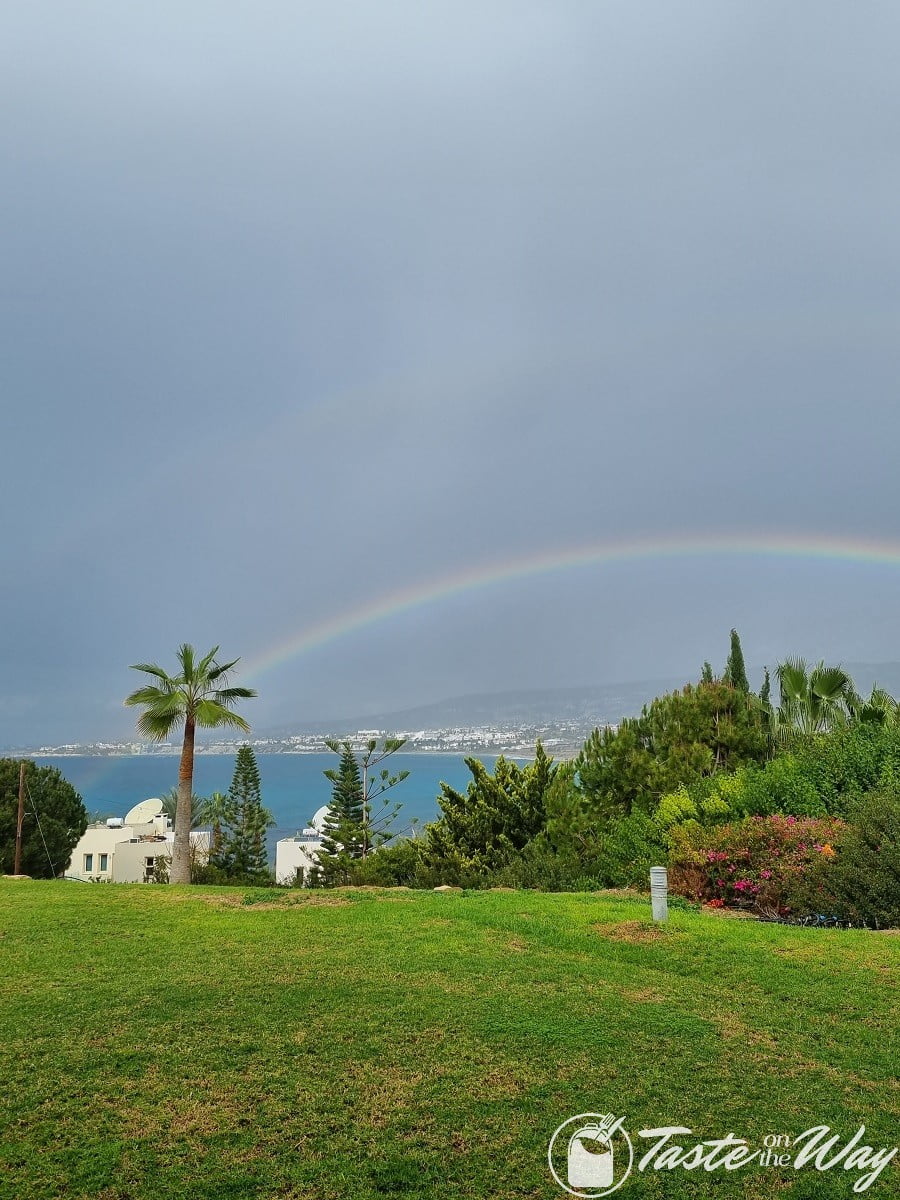 The Winter season starts here at the end of October. It may rain at times, but usually, there is sunshine. Meteorological statistics indicate that December is the wettest month of all in Cyprus! Usually, rain falls for at least one day every week. Disturbed weather periods may last for several days at a time.
In general, December is warmer than January and February. About half the days are dry and sunny, with a temperature of about 15-25 °C. Even during the day, when it's warm outside, nightfall brings cool air from the sea, so be prepared for chilly weather at night.
In the mountains, temperatures vary from day to day but rarely drop below freezing during the winter months. Troodos gets snow this time of the year (yes, it snows in Cyprus!). There may be some chance of hailstorms too. Frosty mornings are common inland but seldom severe.
How to Prepare for a Trip to Cyprus in December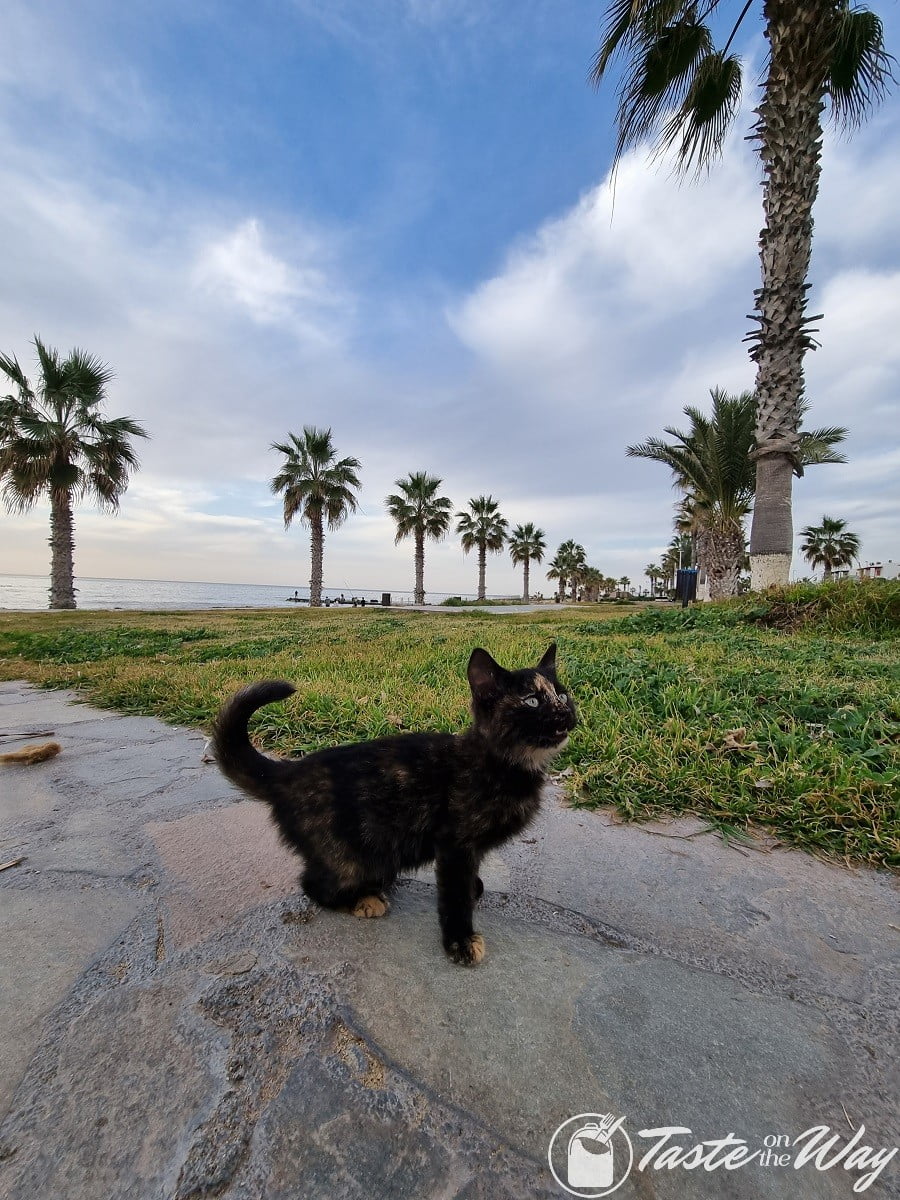 It's something worth considering when planning for a trip. Here is a list to help you prepare for a trip to Cyprus in December. Carry everything you need for your vacation and be prepared for any eventualities.
If you're planning to visit Cyprus during winter months (December through February), be sure to bring an umbrella and light coat with you.
You need warm clothing for cold weather.
Many beaches in Cyprus have rough and rugged cliff edges. You need to wear comfortable shoes that are suitable for walking or hiking.
Although the weather in Cyprus during winter months isn't usually too warm, wearing flip flops, sunglasses, a hat and a sunscreen lotion could prove useful nonetheless.
What to Expect?
Temperatures in December are cool, but you might experience some rain during this season. During Christmas, people celebrate with lots of parties and celebrations. This is the most important holiday for Christians.
People will be busy shopping, decorating their homes, and attending parties.
The best way to explore Cyprus during the winter months is to rent a car. With a rental car, you can travel wherever you want in Cyprus.
Cyprus winter holidays offer a variety of activities. If you plan on visiting Cyprus during the winter months, you should consider taking advantage of these activities.
There are many things to do in Cyprus in December. The weather is generally pleasant and mild.
Top Things to Do in Cyprus in December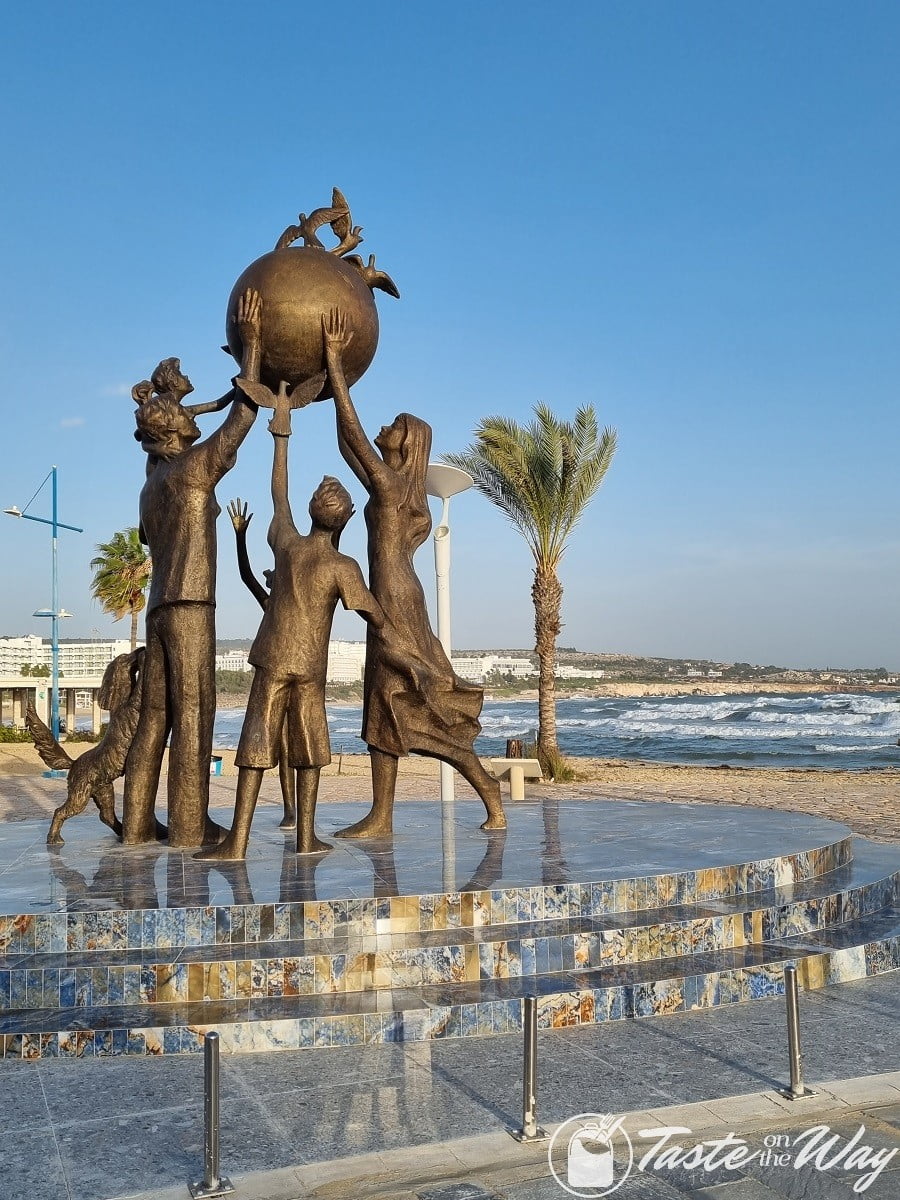 Cyprus has many beautiful places to visit during December. There are plenty of things to do in Cyprus during the winter months. Here's a shortlist:
Visit Ayia Napa Beach – One of the most popular beach resorts in Cyprus. In December it's off-season so you'll get to enjoy long beaches almost etirely all by yourself.
Visit Paphos – Located in the south-west of Cyprus.
Visit Akamas Peninsula National park – You can enjoy the beauty of the park by walking along the beach, visiting the ruins of Kourion, Kolossi Castle, and many more.
Visit Limassol – A cosmopolitan city where you can enjoy shopping and dining.
Visit Kakopetria – A picturesque village located near Troodos.
Visit Troodos Mountains – A mountain range in the north of Cyprus
Visit Nicosia – The capital city of Cyprus.
In Cyprus, driving conditions are not very different from other seasons. Roads are well maintained, and traffic is moderate. However, roads tend to become slippery after heavy rains. Driving in Cyprus during the winter months is easy. Most major roads are paved, and highways are well maintained. Road signs are marked, and road markings are visible. Roads are lit at night. Most drivers use headlights while driving at night. Cyprus has a network of motorways and expressways. These roads are well maintained and safe.
However, take note of the weather conditions in Troodos. Because snowfall is a possibility, you have to be cautious when you go there. Because most rental cars are only equipped with all-season tires, snow chains may be necessary during extreme situations.
Skiing in Cyprus?
Many people wonder whether it is good to go skiing in Cyprus in December. The answer is yes because you'll enjoy your trip even more than usual. You'll get to see the snow-covered peaks of the Troodos Mountains, which are often covered by heavy fog. Also, you'll be able to take advantage of the many excursions that aren't possible in the summer.
Can You Swim in Cyprus in December?
It's possible to swim in the sea in Cyprus in December, and some people do. However, swimming in open water should only be attempted by experienced swimmers. Swimming in open water requires solid muscles and nerves. If you're not confident in your ability to swim safely, it's best to avoid swimming in open waters.
Most beaches in Cyprus are safe to swim in. However, you must wear appropriate clothing while swimming. Even though the water is relatively warm, it can still be dangerous. If you're visiting Cyprus in December, you should check the local news to see what warnings are issued regarding swimming.
Winter Festivals in Cyprus
Christmas is a big deal in Cyprus. People decorate their homes with elaborate decorations and flashlights. There are also Christmas trees and nativity scenes. Christmas day is family time. Things close down until December 27th.
In addition, in December, Cypriots celebrate the New Year. They begin preparations in November. Their houses are decorated with olive sprigs and ribbons. People walk around in costumes of St. Basil the Great (Cypriot Santa Clause).
Christmas trees are set up in the resorts, and festivities and fireworks occur around them.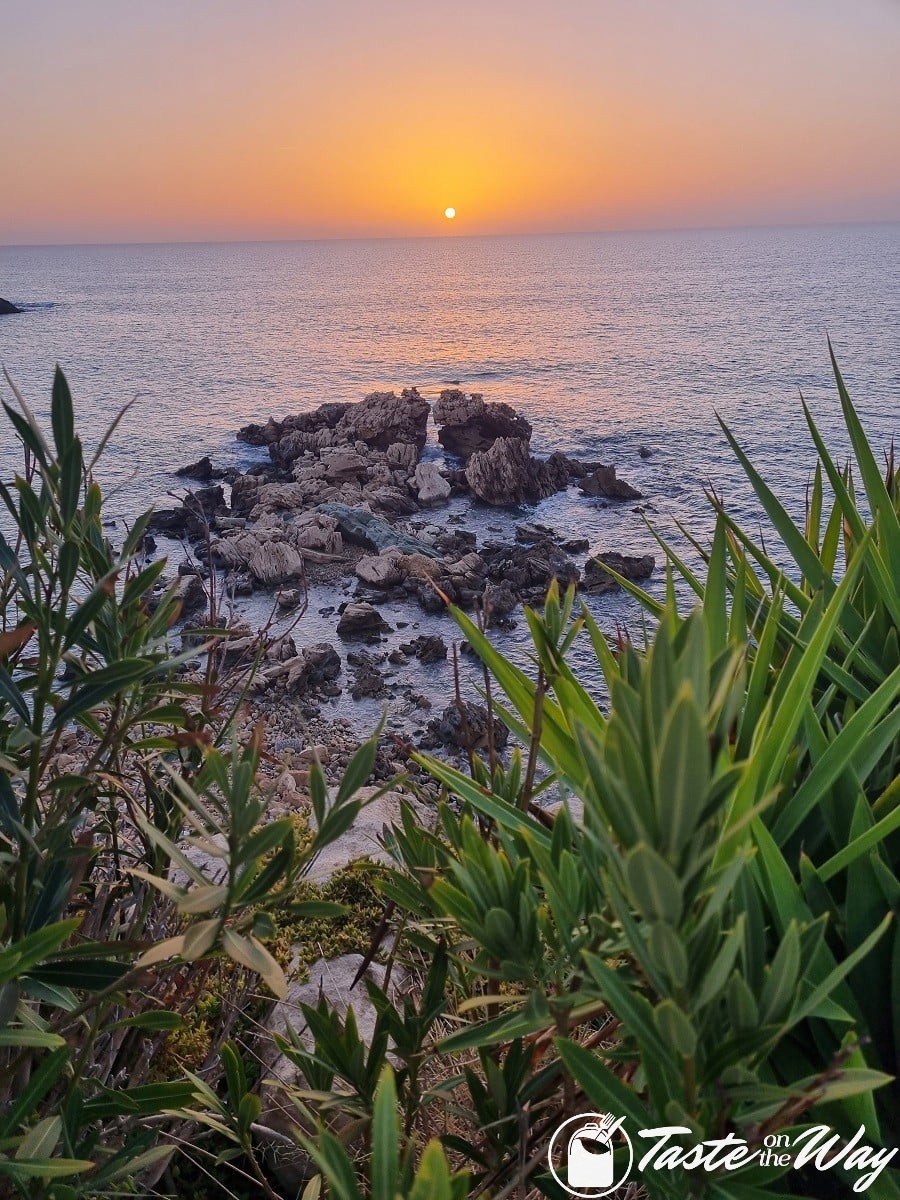 FAQ
Which is the warmest part of Cyprus in December?
Larnaka is typically the warmest part of Cyprus in December, but most of the island's southern coast enjoys mild temperatures rarely falling below 15 degrees C during the day.
What is the best month to travel to Cyprus?
If you want to avoid the crowds, December is the best month to visit Cyprus. Because of the low season, prices tend to be lower than in July and August. The weather is usually pleasant throughout the year. However, winters in Cyprus can be chilly. Be careful when driving at night. Heavy rain can cause flooding and landslides. November is another good time to visit Cyprus. The weather is usually milder than in December.
How much does it cost to rent a car in Cyprus?
Renting a car in Cyprus costs between $40 – $100 per day. Prices vary depending on the type of vehicle you choose. For example, renting a small car will cost less than renting a large car.
What is Christmas like in Cyprus?
Christmas celebrations in Cyprus are similar to those in other countries. People celebrate Christmas by going to church services. Families often exchange gifts and attend parties. Many people decorate their homes and put up lights and Christmas trees.
Liked this article? Check these out: