We traveled to Los Gigantes and were captivated by its beaches and the opportunity to observe dolphins and whales in the ocean.
Los Gigantes is a picturesque town on the western coast of Tenerife, Canary Islands. Nestled against towering cliffs, the town offers captivating views of the Atlantic Ocean and is known for its serene beaches and boat tours where dolphins and whales can be spotted. Its steep streets present a unique charm, while the harbor provides opportunities for sea adventures.
A standout feature is the natural pool, Piscina Natural Acantilado de Los Gigantes, though it often sees large waves. With a range of restaurants, cafes, and ice-cream parlors, the town is a delightful blend of natural beauty and local culture.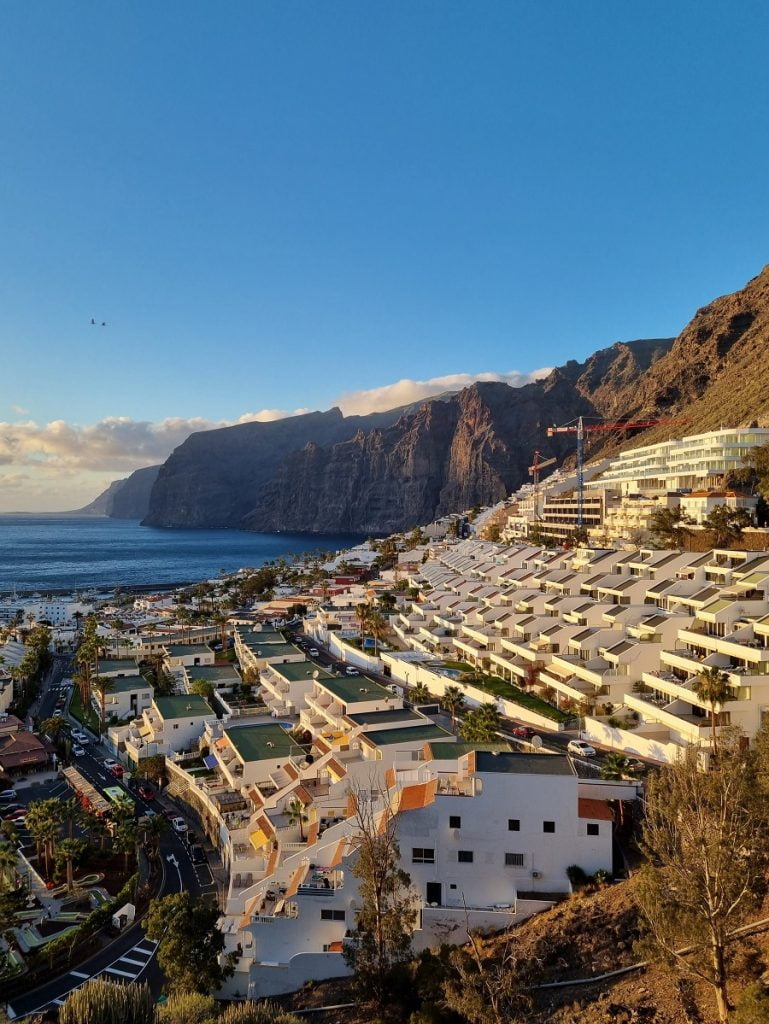 In Los Gigantes, we settled at the very pinnacle of the town, from where we had the privilege of witnessing mesmerizing sunsets. Every day presented us with a unique canvas of colors as the sun dipped below the horizon, painting the sky in hues of orange, pink, and purple.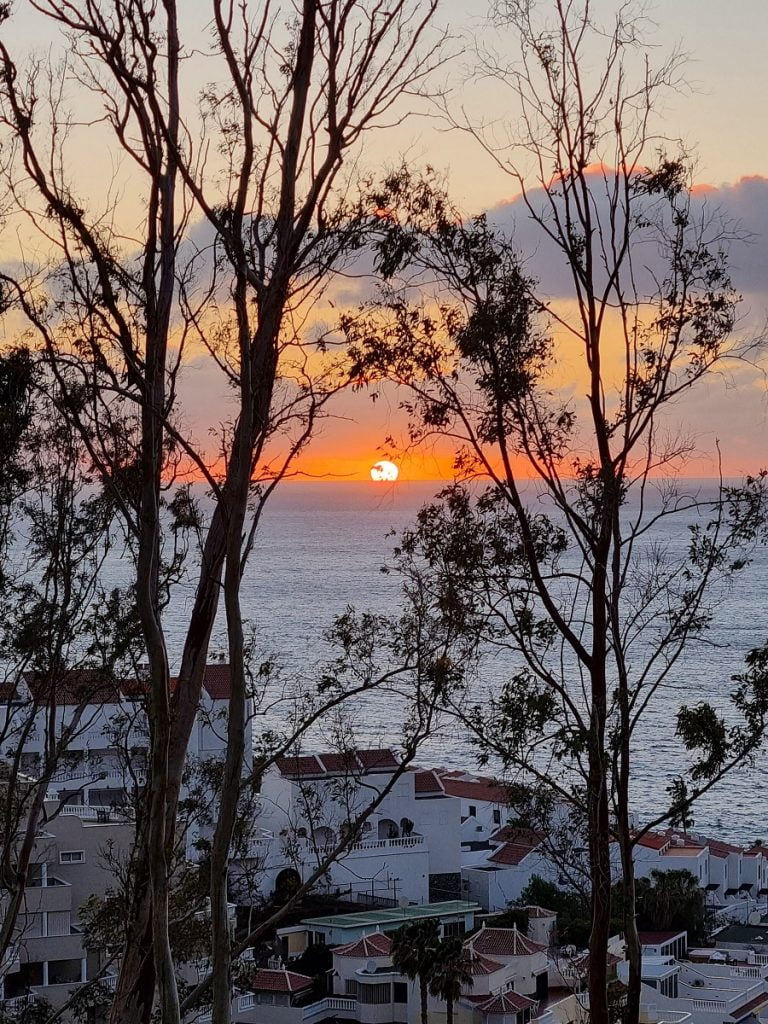 What's This About?
Playa de Los Guios
Playa de los Guios is a charming beach located in Los Gigantes on the western coast of Tenerife, Canary Islands. Nestled at the base of the imposing Los Gigantes cliffs, this small volcanic sand beach offers an unparalleled backdrop for sunbathers and beachgoers.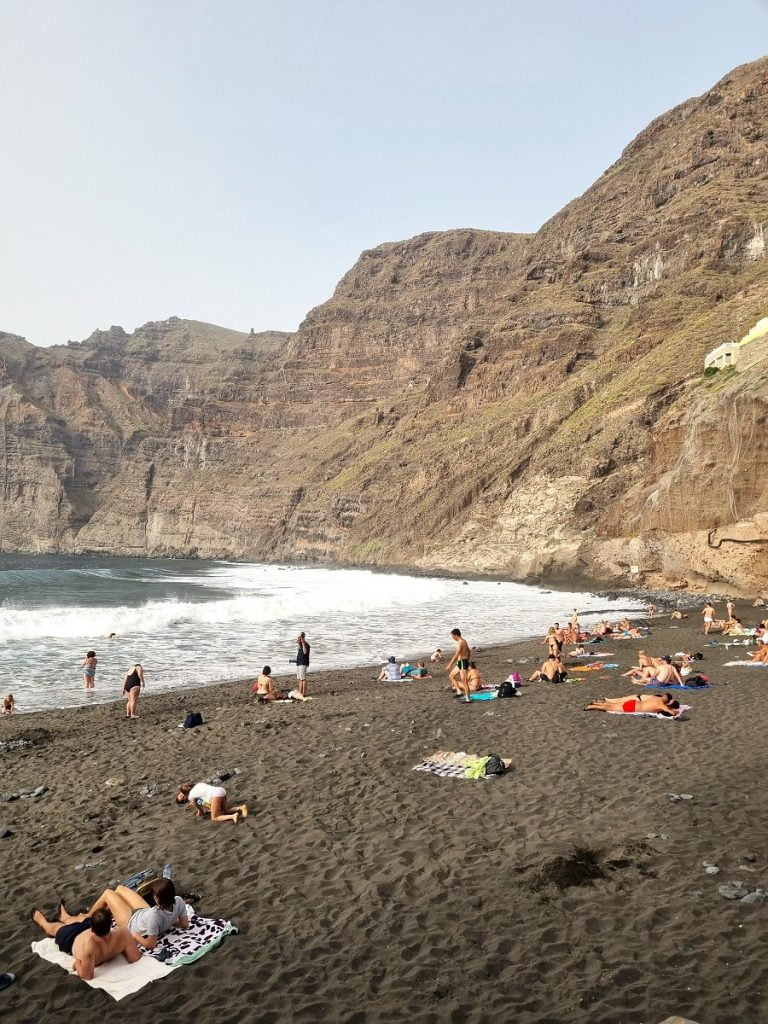 With its dark sand and clear waters, Playa de los Guios is not just a beach lover's paradise but also a snorkeler's delight. The waters here are teeming with marine life, offering a glimpse into the vibrant underwater world of the Atlantic.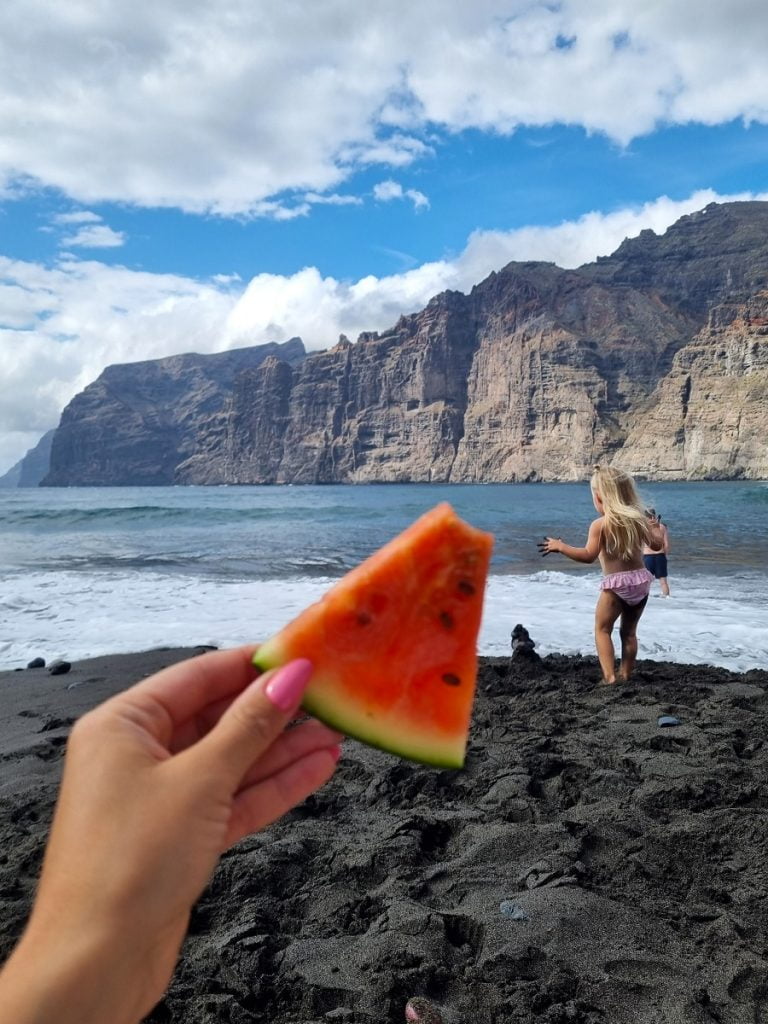 Being close to the town's marina, it's an accessible spot for both locals and tourists. While the beach is relatively small compared to others on the island, its unique setting beneath the towering cliffs gives it a secluded and intimate feel.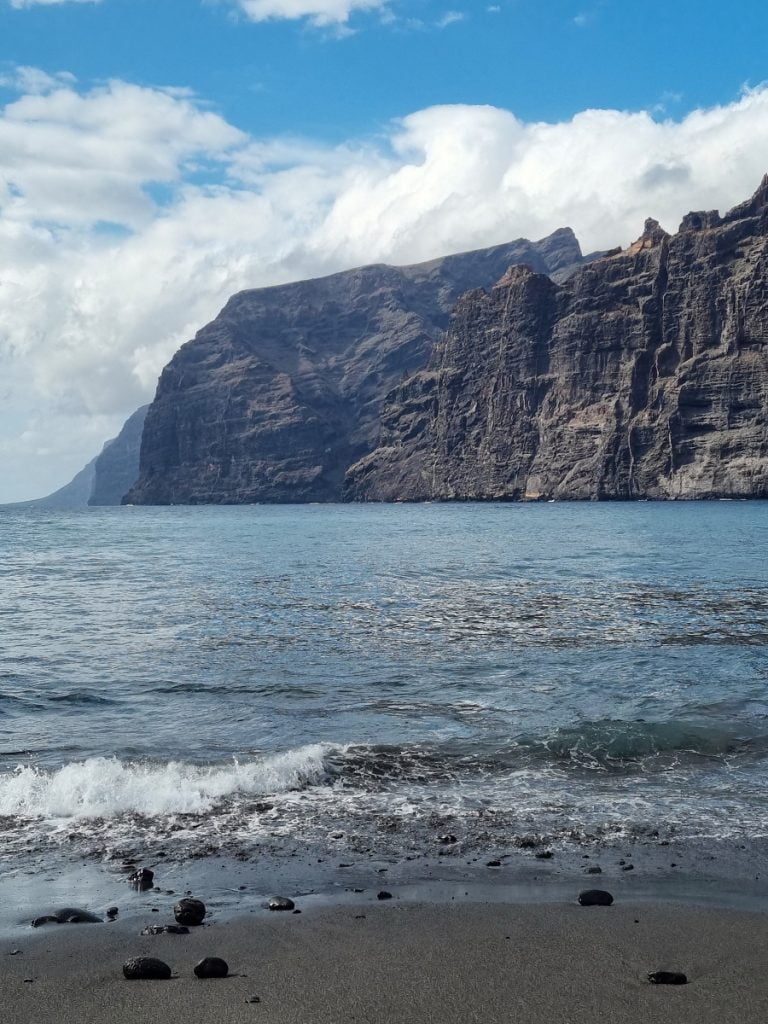 Amenities like restaurants and shops are nearby, so visitors can easily complement their beach day with delicious meals or a bit of shopping. As with many beaches in the region, it's always a good idea to be cautious of the tides and currents. But for those seeking a memorable beach experience with a dramatic backdrop, Playa de los Guios is a must-visit.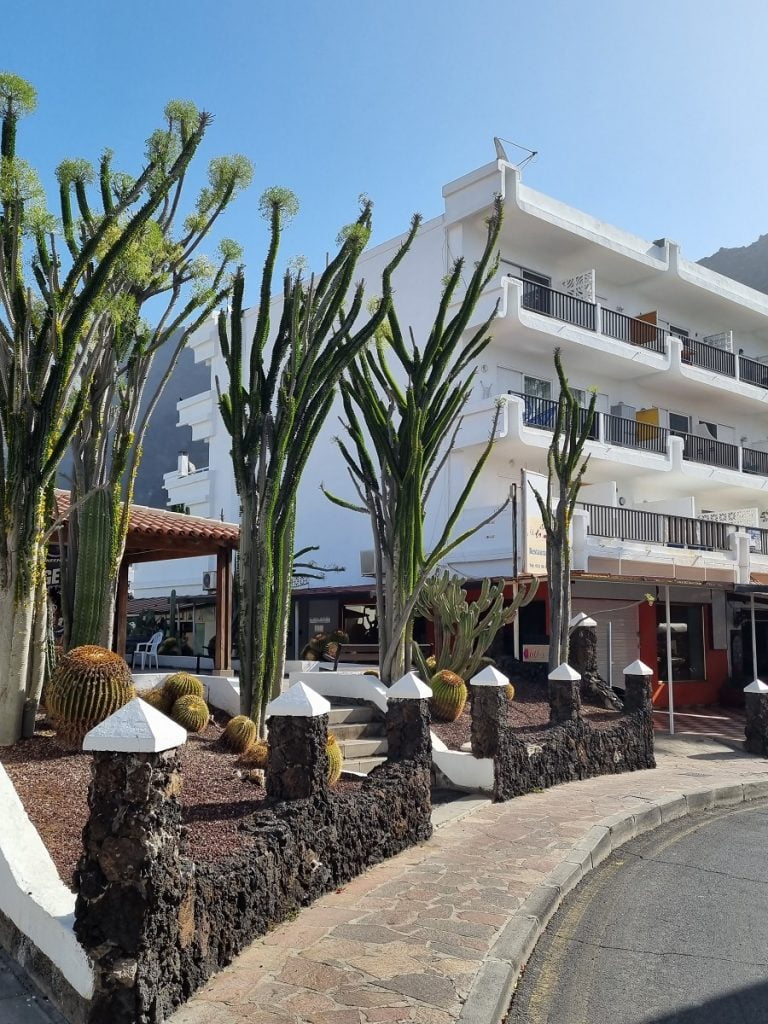 The Town is Perched Vertically
The challenges of our stay were evident in the daily descent from our hilltop residence to the beach. With baby strollers in tow, we navigated the steep pathways, maneuvering our way through the intricate maze that led to the sandy shores. The town itself was a quaint affair, with a limited number of streets. However, each street was teeming with its own stories and character, making our walks an adventure every time.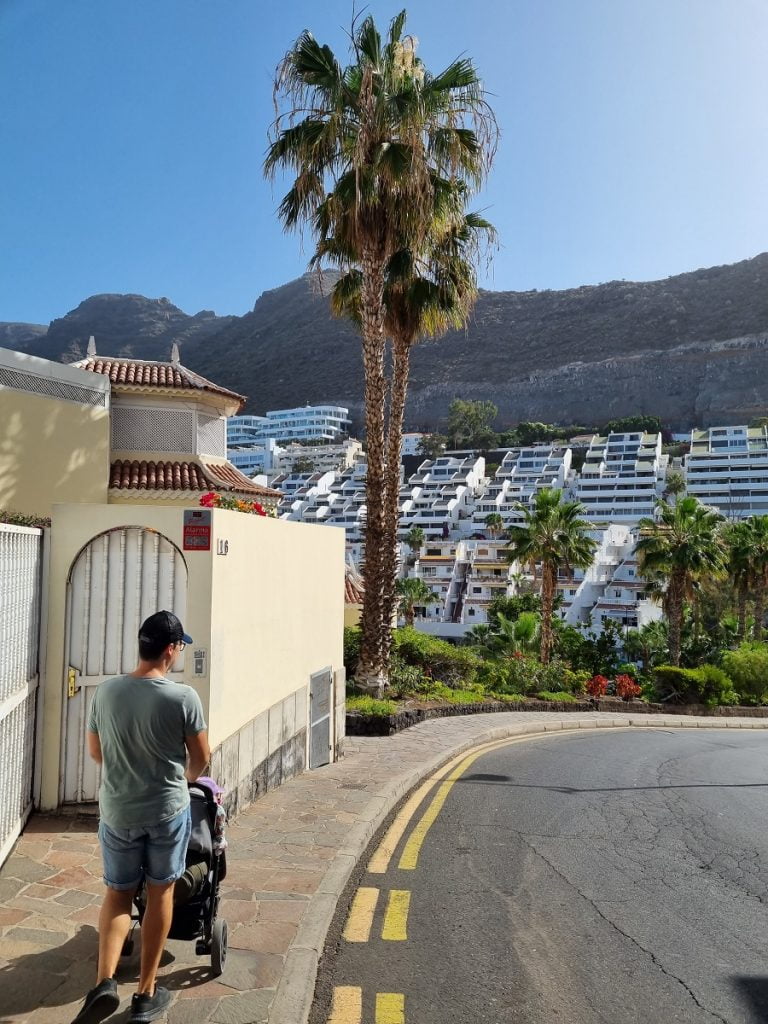 The town of Los Gigantes is perched vertically on a hillside, making navigating its streets with baby strollers quite a challenge. The steep inclines and declines, characteristic of its topography, require careful maneuvering, especially when out and about with little ones in tow.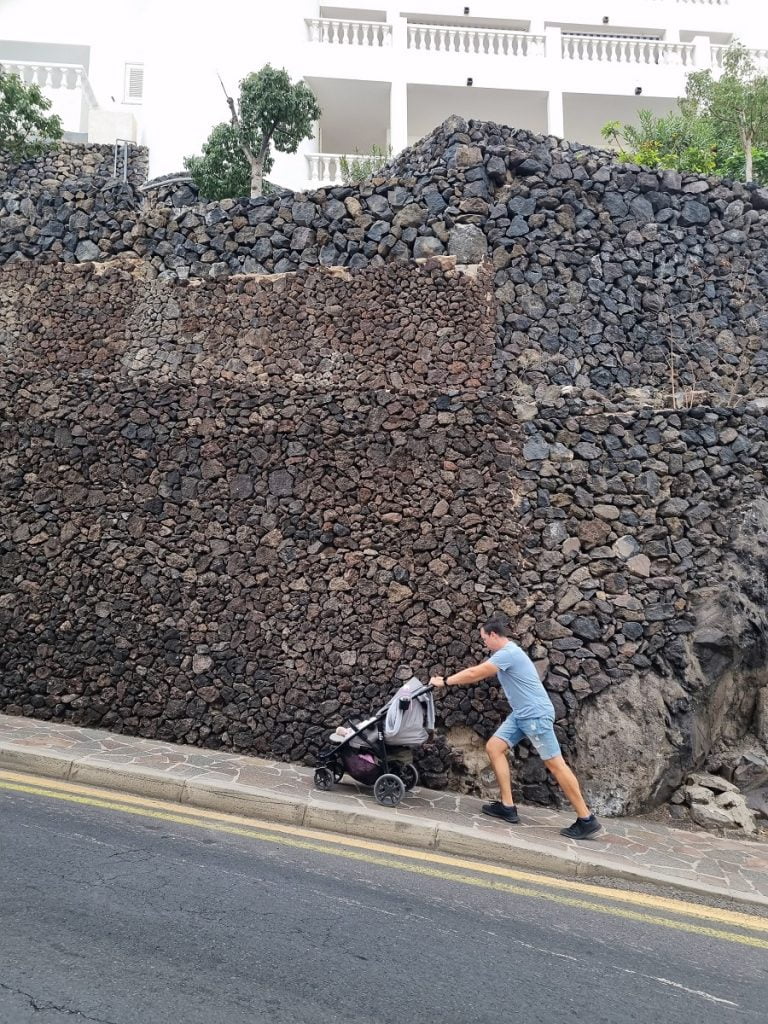 Dolphin and Whale Watching
In Los Gigantes, one of the most sought-after experiences is the boat tours offering dolphin and whale watching. Departing from its quaint harbor, these excursions provide visitors a unique opportunity to witness these majestic marine creatures in their natural habitat, against the stunning backdrop of the Los Gigantes cliffs.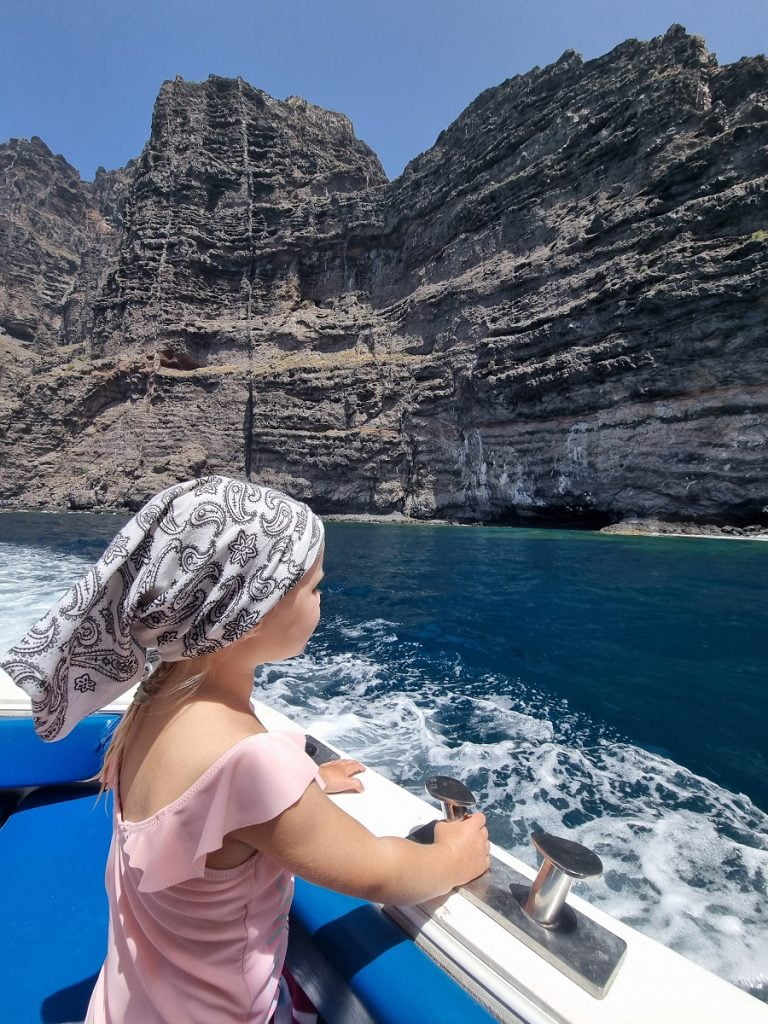 The pristine waters around this part of Tenerife are home to a rich diversity of marine life, making the tours a must-do for nature enthusiasts and families alike.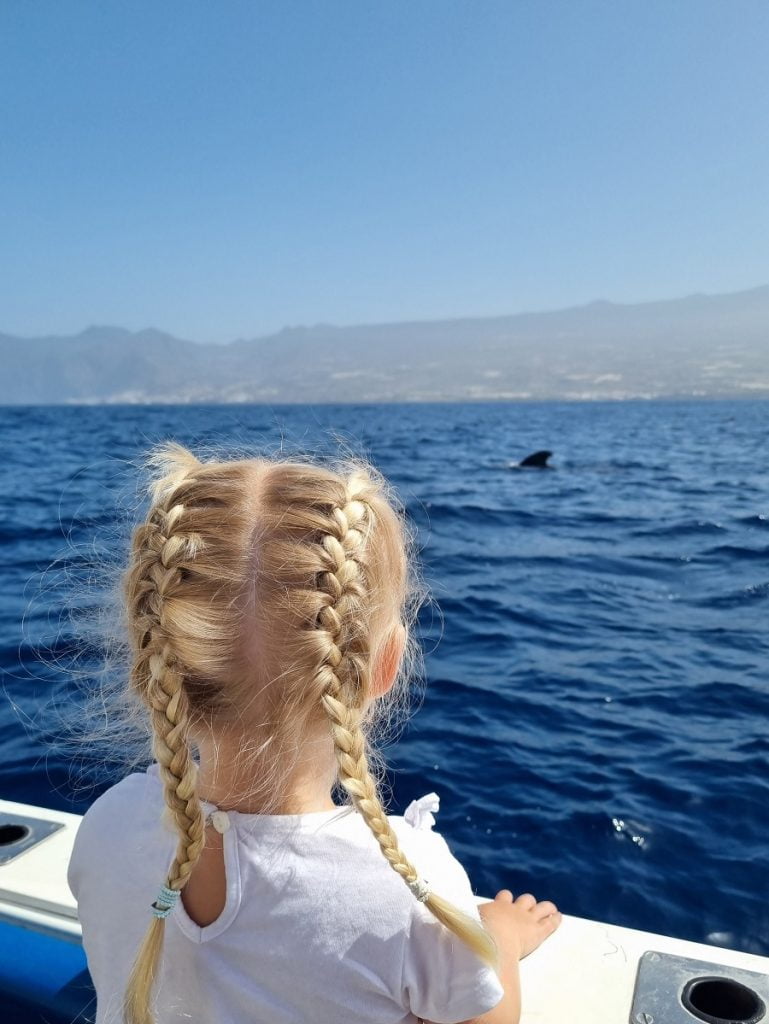 These trips often culminate in a stop at the breathtaking Masca beach, where the turquoise waters invite you in for a refreshing swim amidst dramatic landscapes.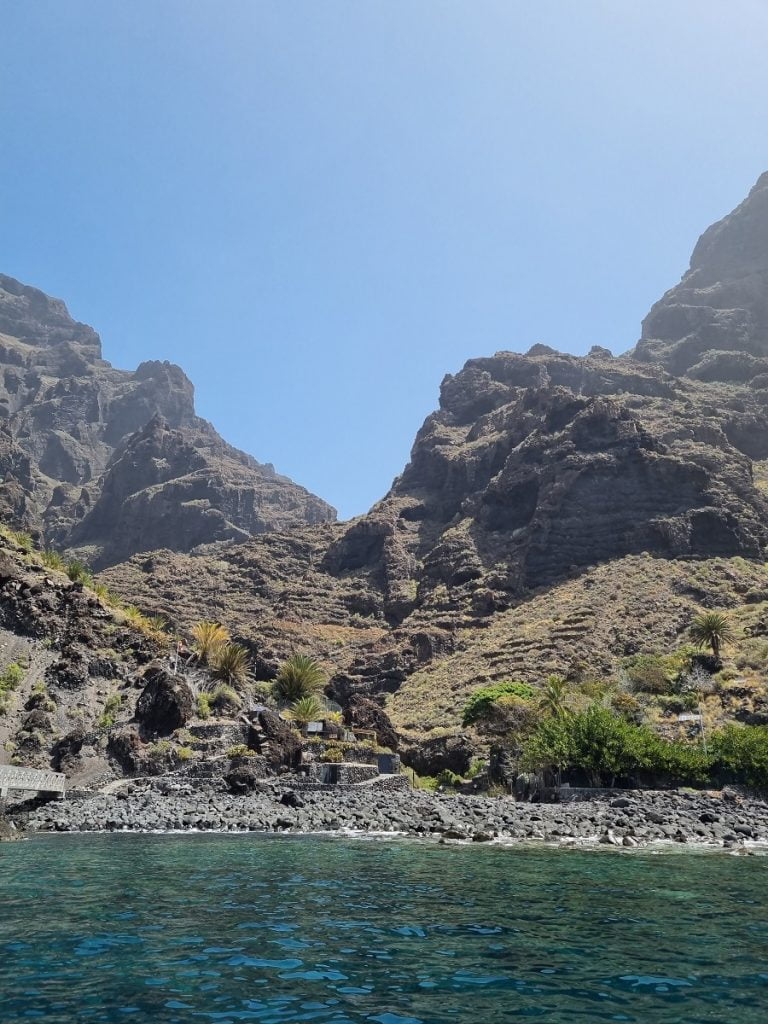 Piscina Natural Acantilado de Los Gigantes
In town, there's the Piscina Natural Acantilado de Los Gigantes. Although stunningly beautiful, this natural pool is frequently visited by large waves, making swimming a sometimes risky endeavor. One needs to be cautious and heed local advisories before taking a plunge.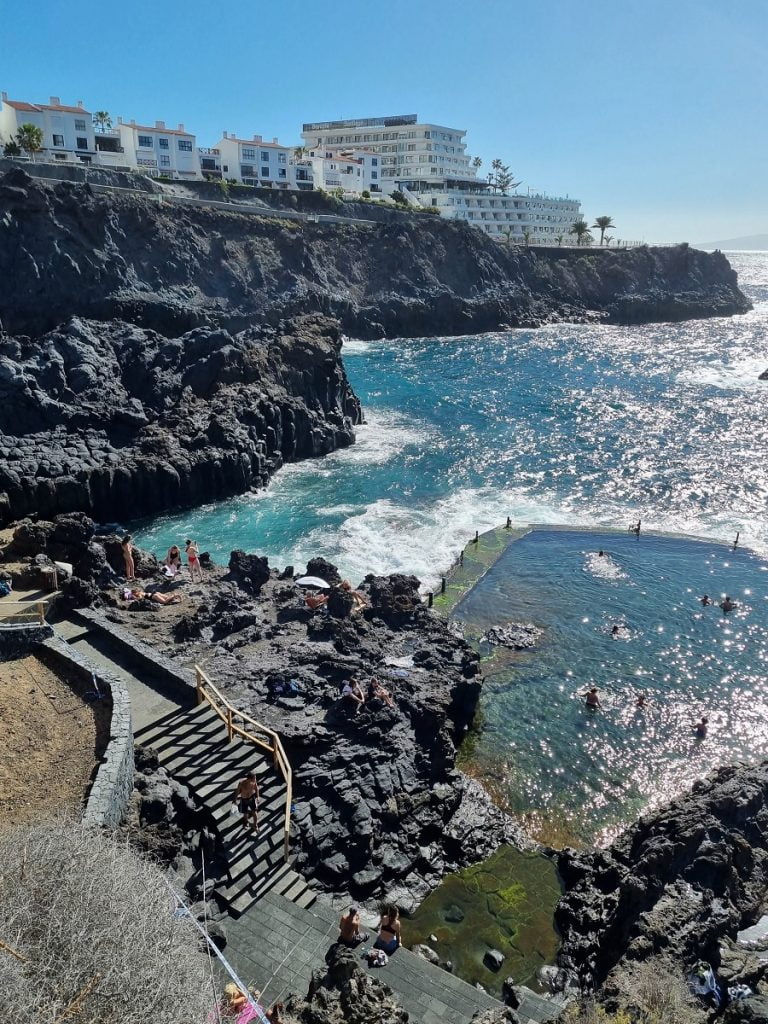 Streets of Los Gigantes
For those looking to satiate their taste buds, the town offers a smattering of restaurants, cafes, and ice cream parlors. Whether you crave local Canarian dishes or a simple scoop of gelato, Los Gigantes will not disappoint.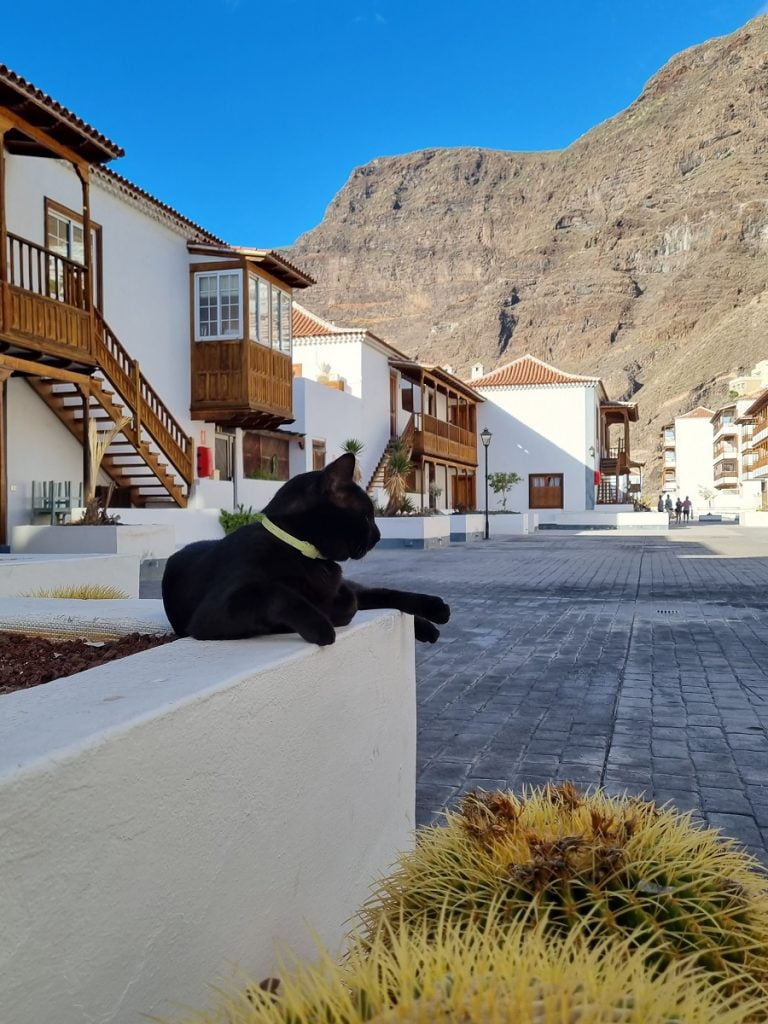 Los Gigantes, perched on the steep cliffs of Tenerife, boasts a unique layout with its winding streets that cascade down the hillside. These narrow pathways, often lined with quaint homes, local shops, and eateries, offer panoramic views of the Atlantic Ocean.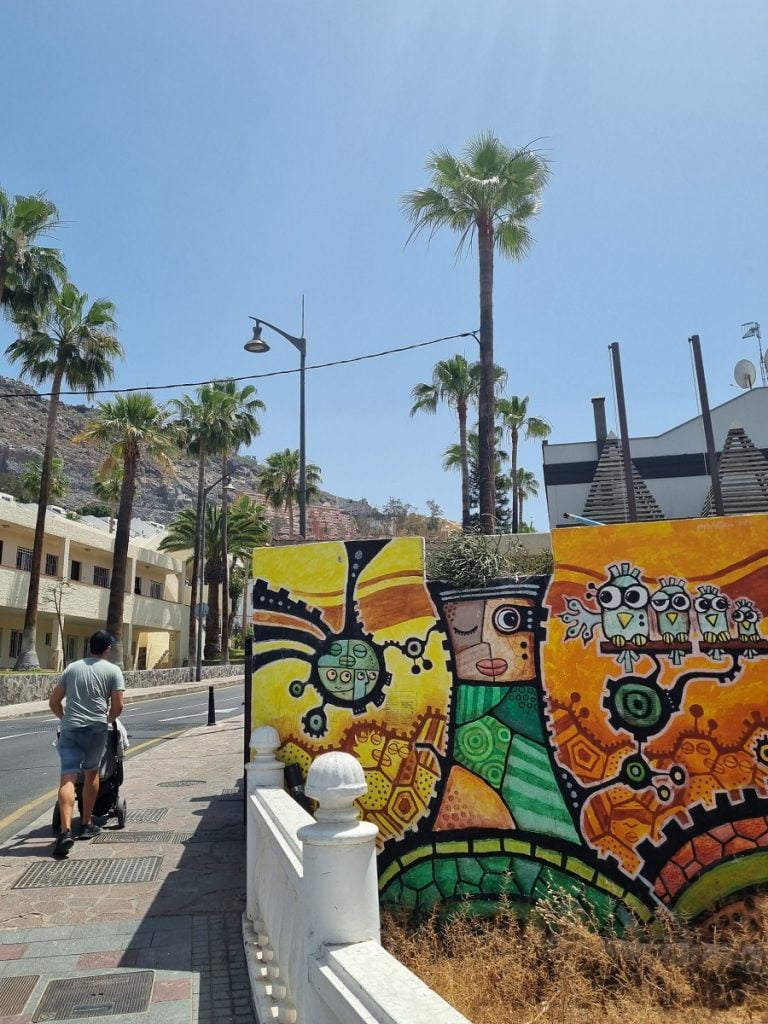 Their vertical alignment presents both a charming challenge for walkers and a testament to the town's harmonious blend with its dramatic natural surroundings.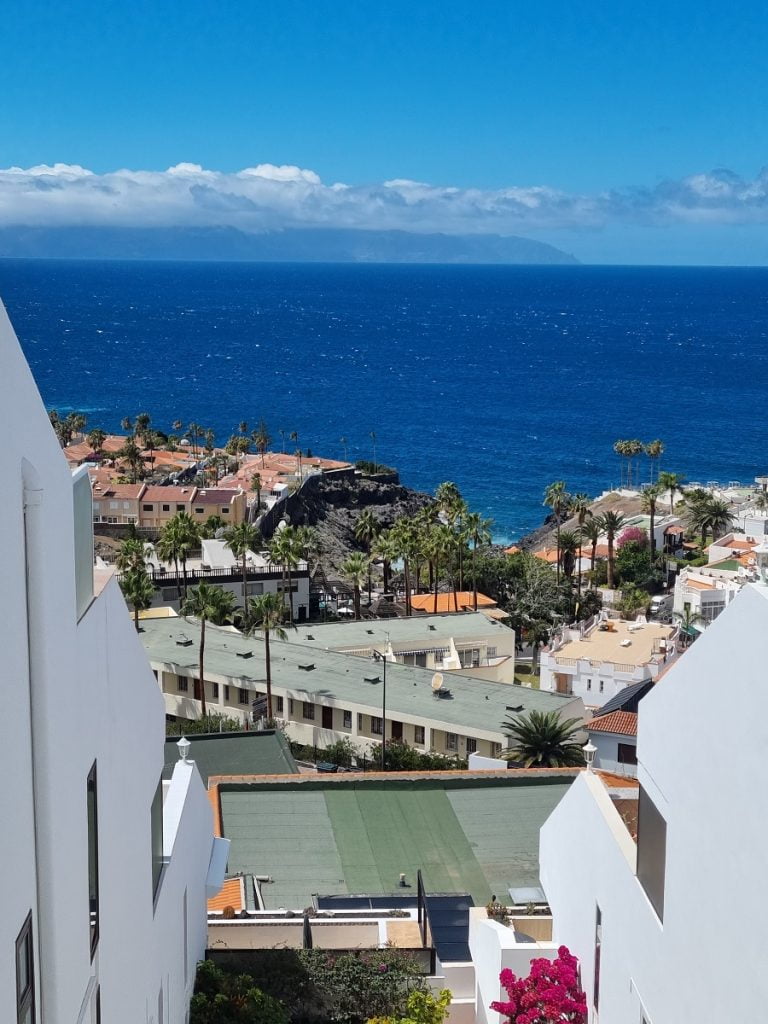 Yet, amidst all these offerings, the heart of our journey was undeniably the Los Gigantes cliffs. Towering and majestic, these rocky formations were a constant reminder of nature's grandeur.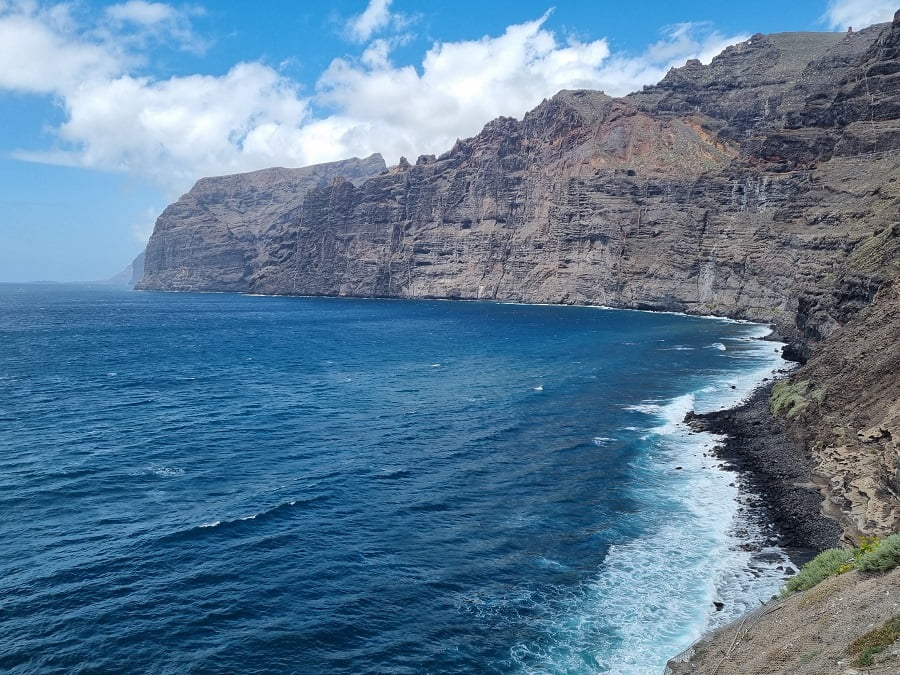 We were there, primarily, to live in their shadow, to soak in their magnificence every day, and to be humbled by their unwavering presence. The cliffs became a symbol of our trip, encapsulating the essence of Los Gigantes and its raw, unspoiled beauty.
Liked this article? Check these out: