In the waning days of August, we decided on Croatia as the ideal destination for our family vacation. For this self-organized trip, we meticulously planned a week-long stay in the quaint town of Makarska.
This wasn't just any vacation; it was a family-focused adventure tailored to meet the diverse preferences of each family member. One of us is a beach and nature enthusiast, finding solace in the tranquil coastline and the verdant landscapes. Another member of the family is enamored with historical old towns, relishing the idea of wandering through narrow cobblestone streets, past centuries-old buildings.
Our child, meanwhile, had specific requirements too: playgrounds to expend their energy and water activities to fuel their youthful excitement.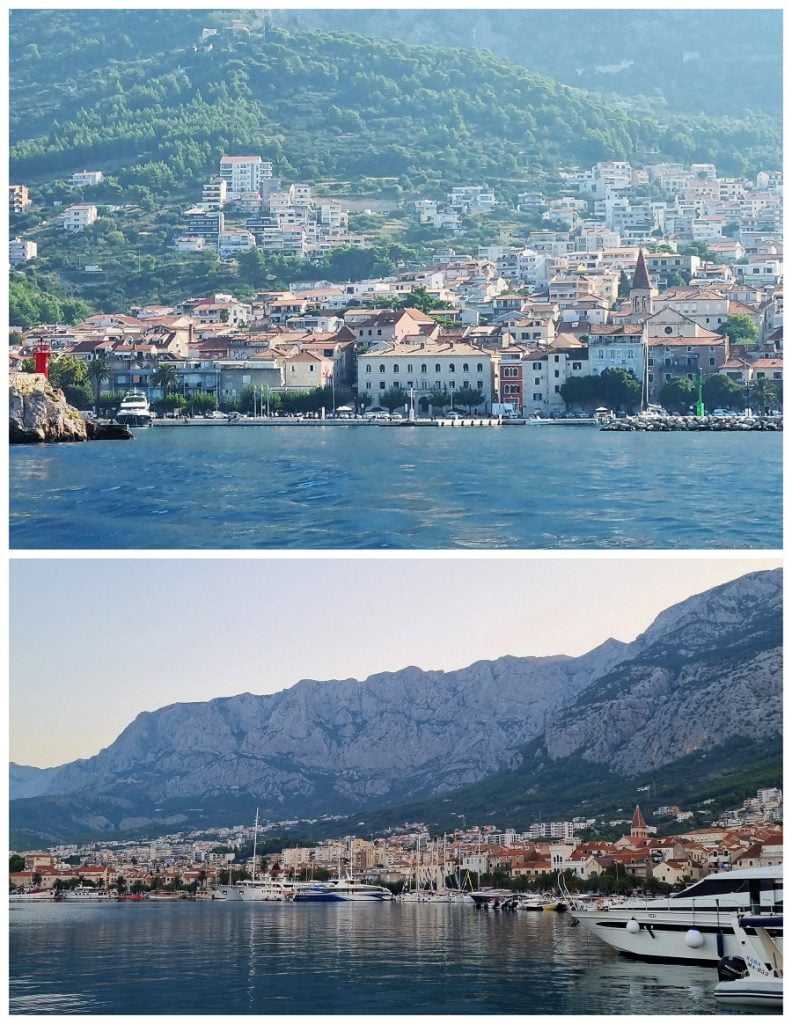 We found Makarska to be the perfect compromise. It offered a comprehensive experience, from its peaceful, charming old town complete with churches and public squares, to water trampolines and lively restaurant streets that kept us entertained throughout our stay.
What's This About?
Exploring the Timeless Charm of Makarska's Old Town
The old town of Makarska is a charming enclave of history and culture, nestled along the stunning Dalmatian coastline. As you wander through its narrow cobblestone streets, you'll encounter an array of architectural gems that speak to the town's rich history.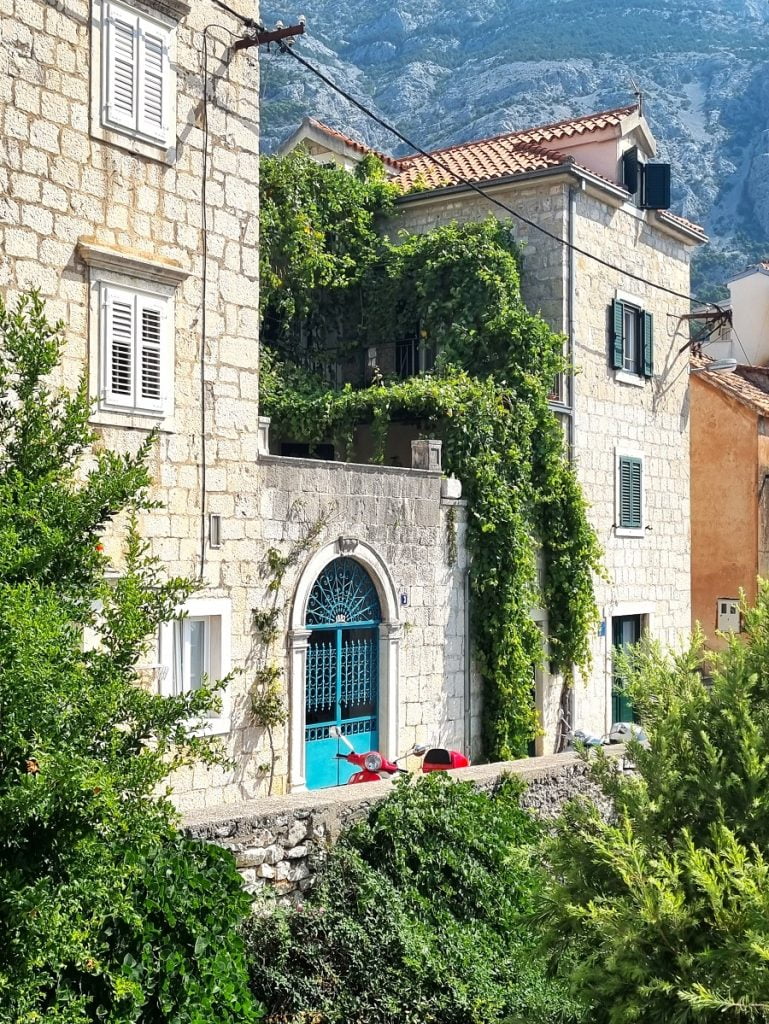 The focal point is undoubtedly the St. Mark's Church, a baroque marvel that has stood for centuries. Flanked by quaint cafes and artisan shops, the old town squares serve as communal gathering spots where locals and visitors alike can soak in the atmosphere.
Whether you're interested in history, architecture, or simply enjoying a leisurely stroll, Makarska's old town offers a serene and picturesque setting that captures the essence of Croatian culture.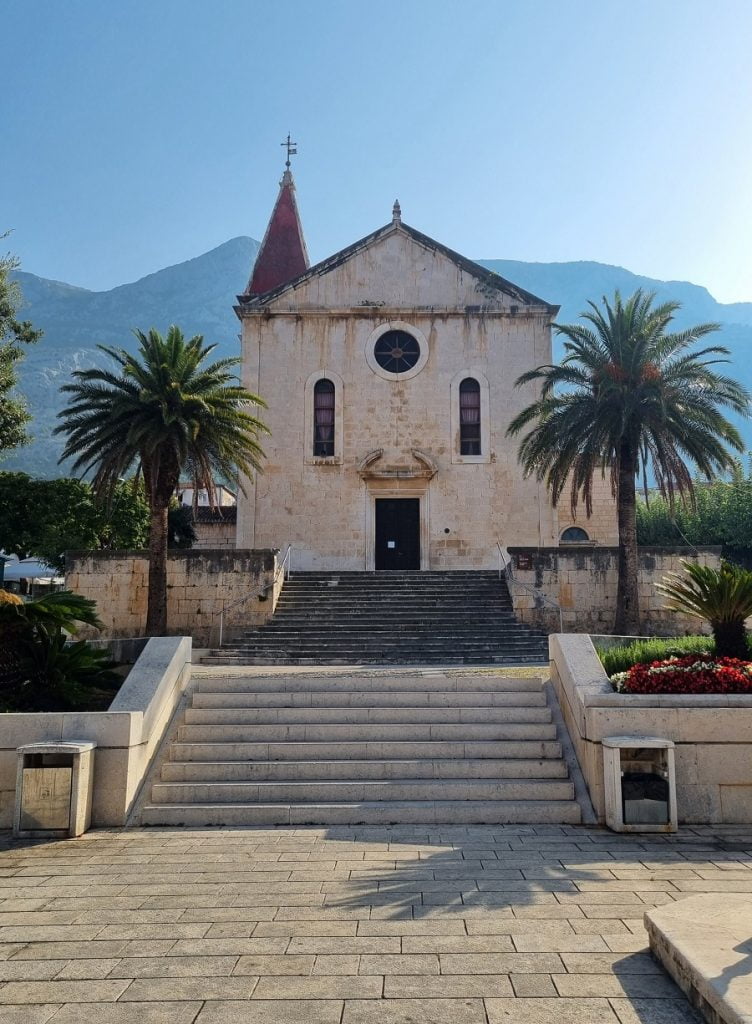 St. Mark's Cathedral in Makarska is not only an emblematic religious landmark but also a cultural and communal hub. Located adjacent to the cathedral, the market offers visitors a vibrant splash of local life.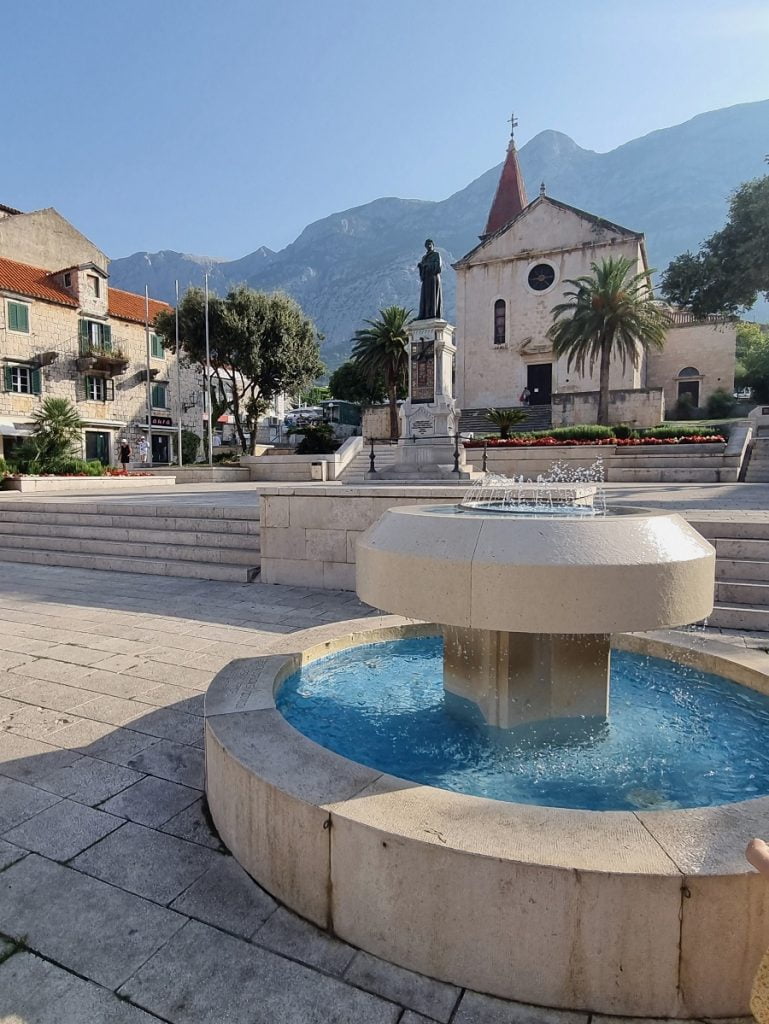 Bursting with color and aroma, this marketplace is where you can find a fresh assortment of fruits, berries, and vegetables. It's also a great place to purchase authentic Croatian products, making it a favorite stop for both locals and tourists looking to indulge in the rich flavors and traditions of the region.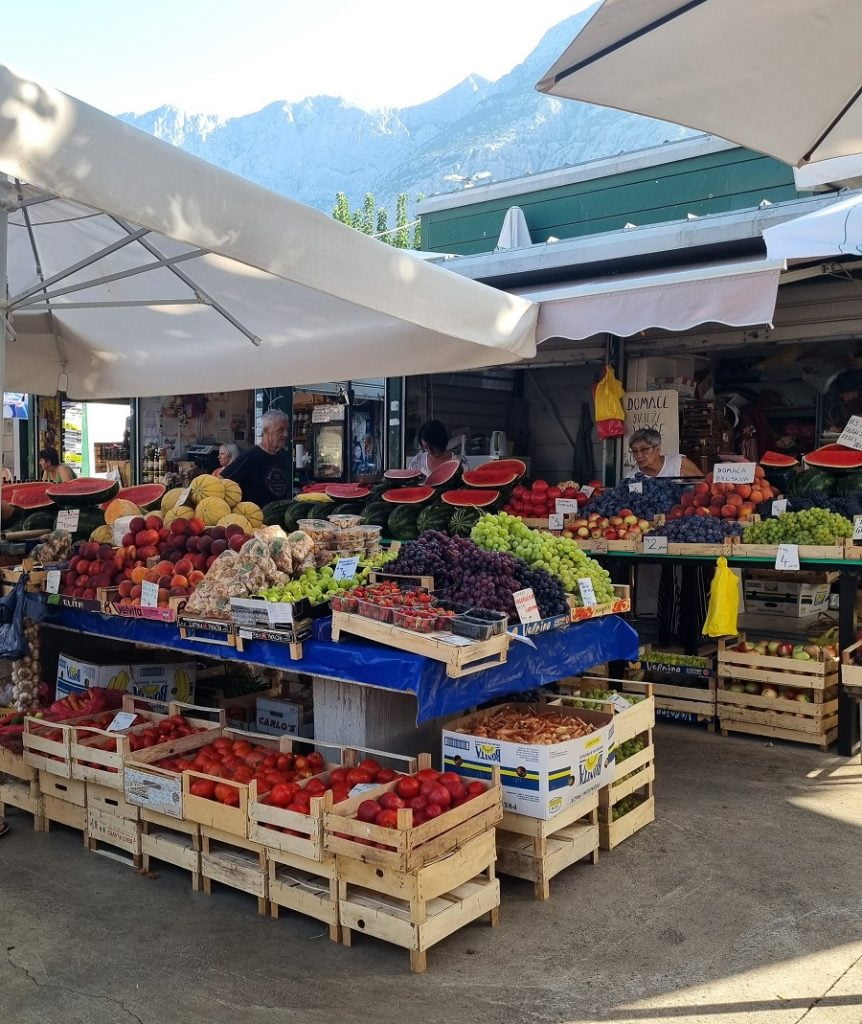 Whether you're attending a service at the cathedral or just passing by, the adjacent market provides a delightful experience of Makarska's local charm.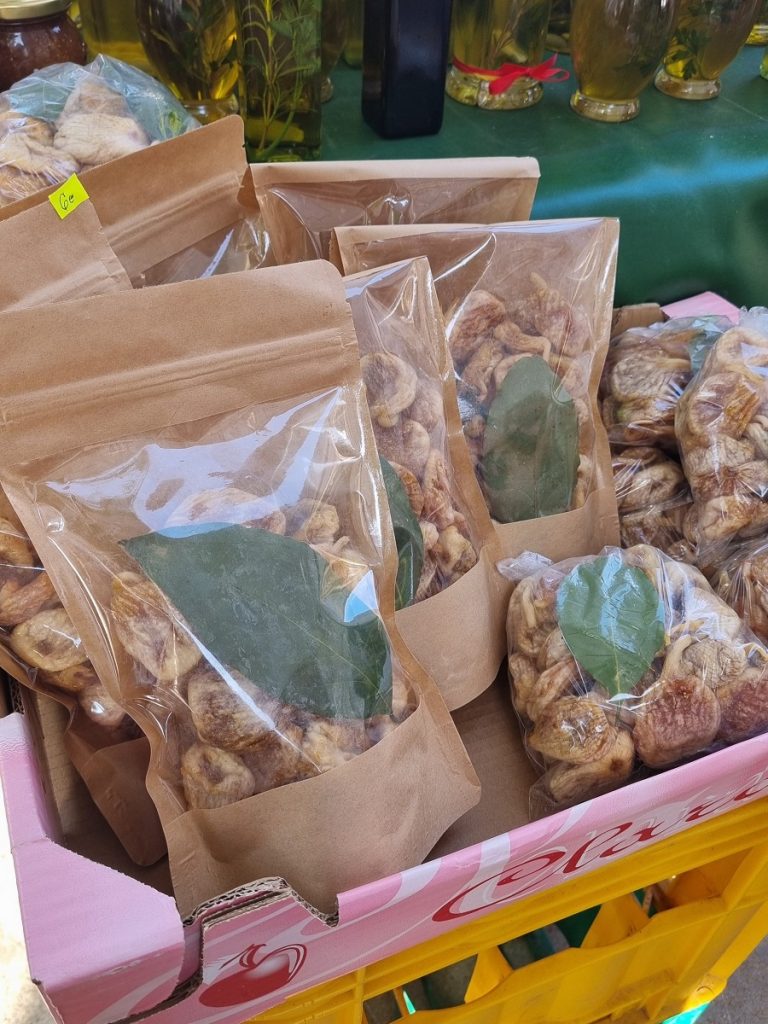 A Scenic Stroll Along Makarska's Vibrant Promenade
Strolling along the Makarska Promenade is an experience that combines natural beauty with a lively atmosphere. The promenade is beautifully lined with palm trees and offers breathtaking views of the Adriatic Sea on one side, and the imposing Biokovo Mountain Range on the other.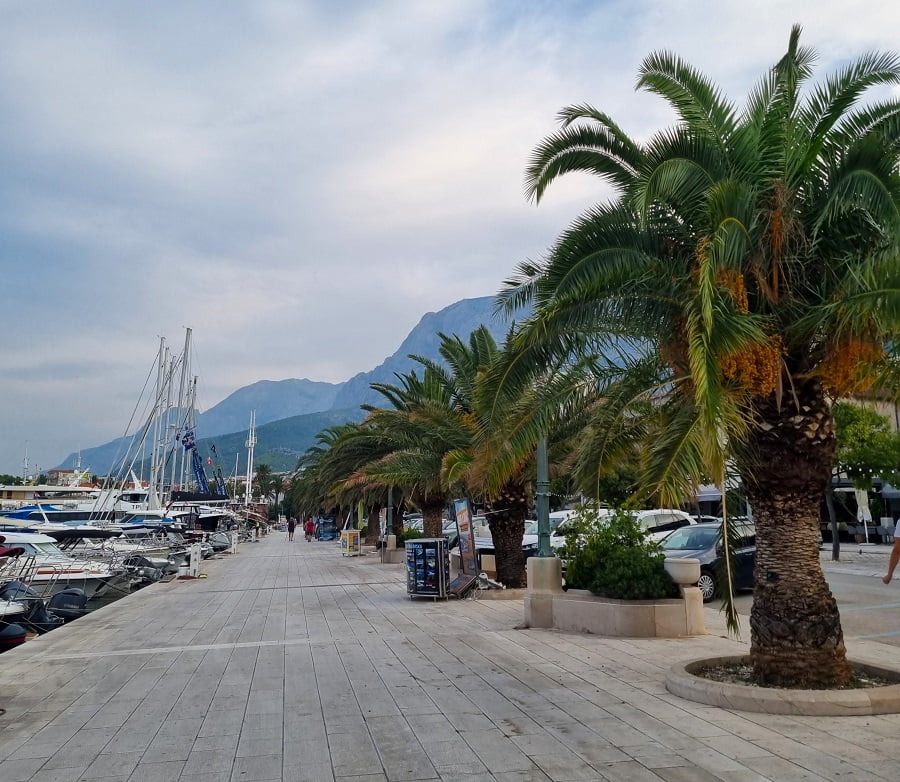 Whether it's early morning or late evening, you'll find people of all ages walking, jogging, or simply sitting and taking in the magnificent surroundings. The area is dotted with a variety of cafes, restaurants, and kiosks selling local delicacies and souvenirs, providing plenty of opportunities to stop and enjoy some local flavors.
As the sun sets, the promenade comes alive with street performers, musicians, and artists, adding a cultural vibrancy to the already picturesque setting.
For families, couples, and solo travelers alike, a walk along the Makarska Promenade is a must-do experience that encapsulates the leisurely and scenic beauty of this Croatian gem.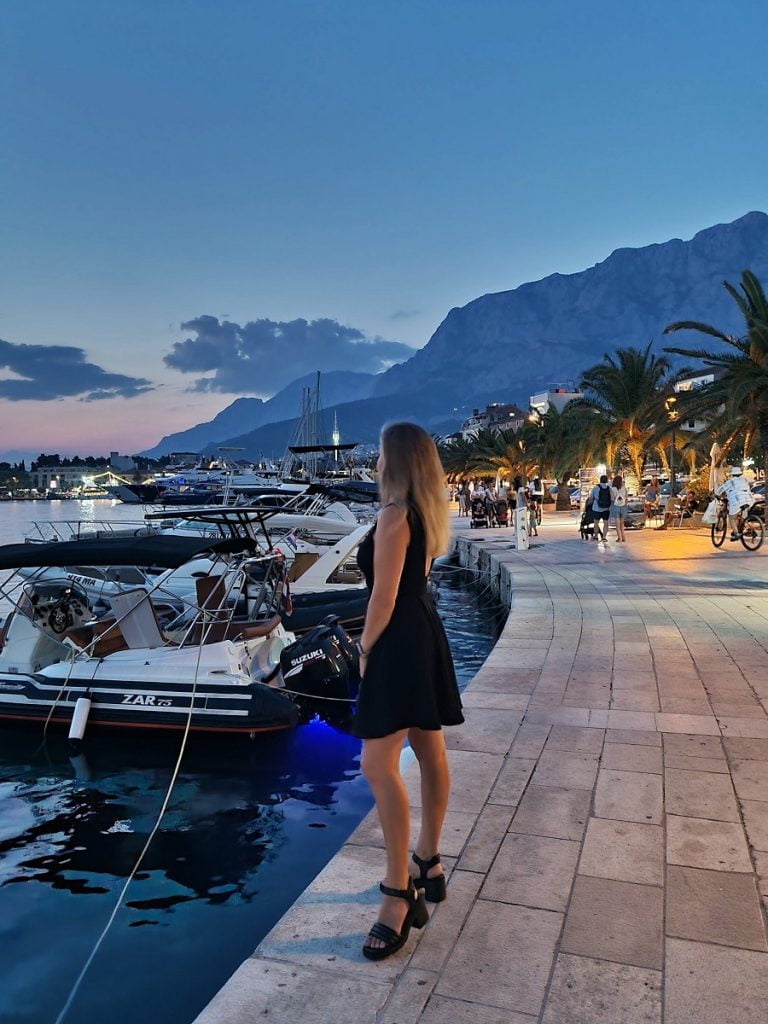 In the mornings along the Makarska promenade, local fishermen can be found selling their catch of the day. The fish on offer is always fresh, having been caught only hours earlier, ensuring that visitors and residents alike have access to the finest seafood the Adriatic has to offer.
This daily ritual not only provides a taste of the region's marine bounty but also offers a glimpse into the enduring traditions and way of life of the Makarska community.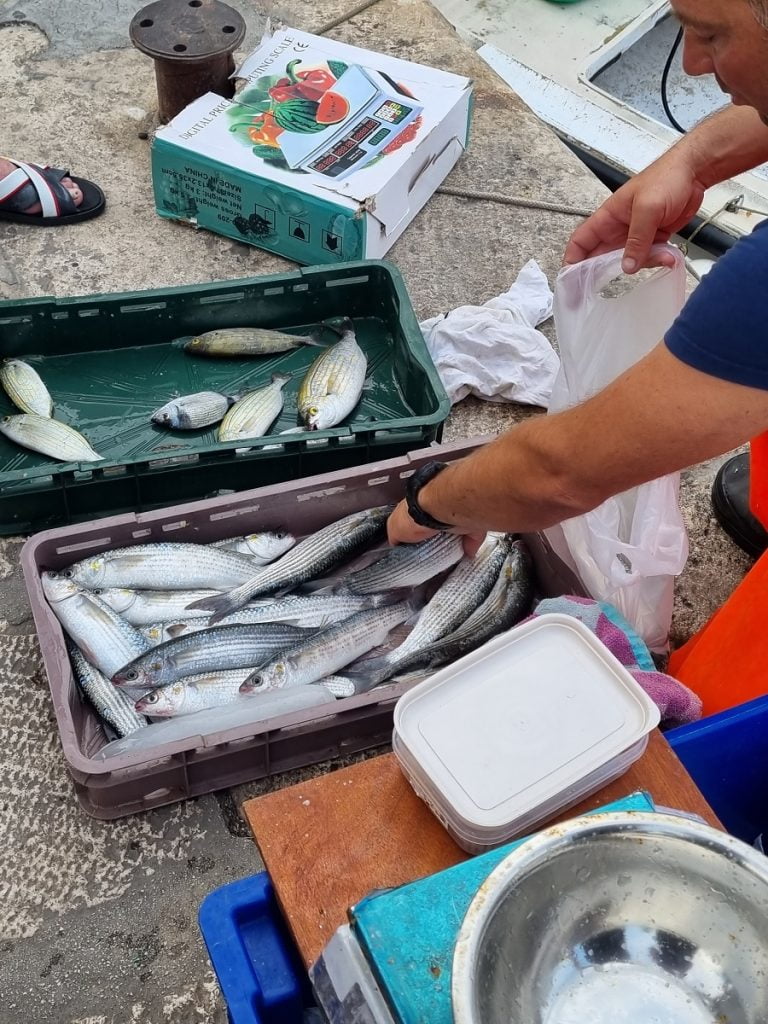 Sailing to Adventure: Island-Hopping Excursions from Makarska's Promenade
Docked along Makarska's picturesque Promenade, a fleet of excursion boats beckon visitors to explore the idyllic islands that dot the Adriatic Sea.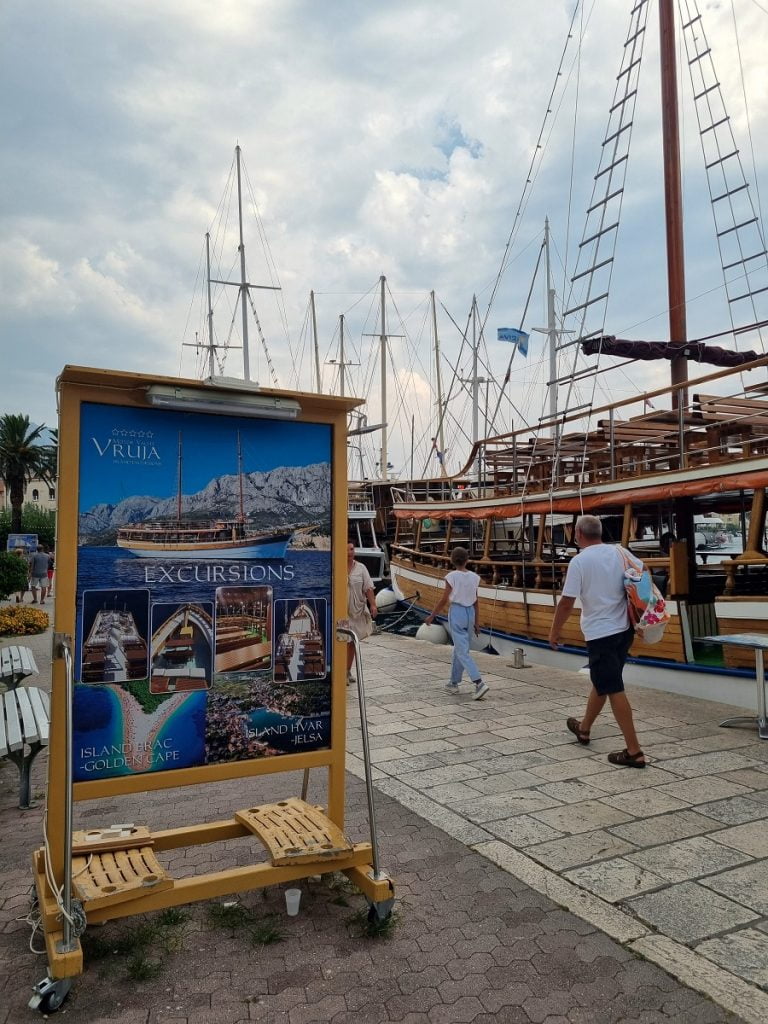 These boats specialize in island-hopping adventures, offering passengers the chance to discover the natural and historical treasures that lie just off the Croatian mainland.
Whether you're keen on visiting the famed islands like Hvar, Brač, or Korčula, or more secluded gems that are less frequented, there's likely an excursion tailored for you. The trips often include a mix of activities, from lounging on pristine beaches and snorkeling in crystal-clear waters, to exploring ancient villages replete with stone-built architecture.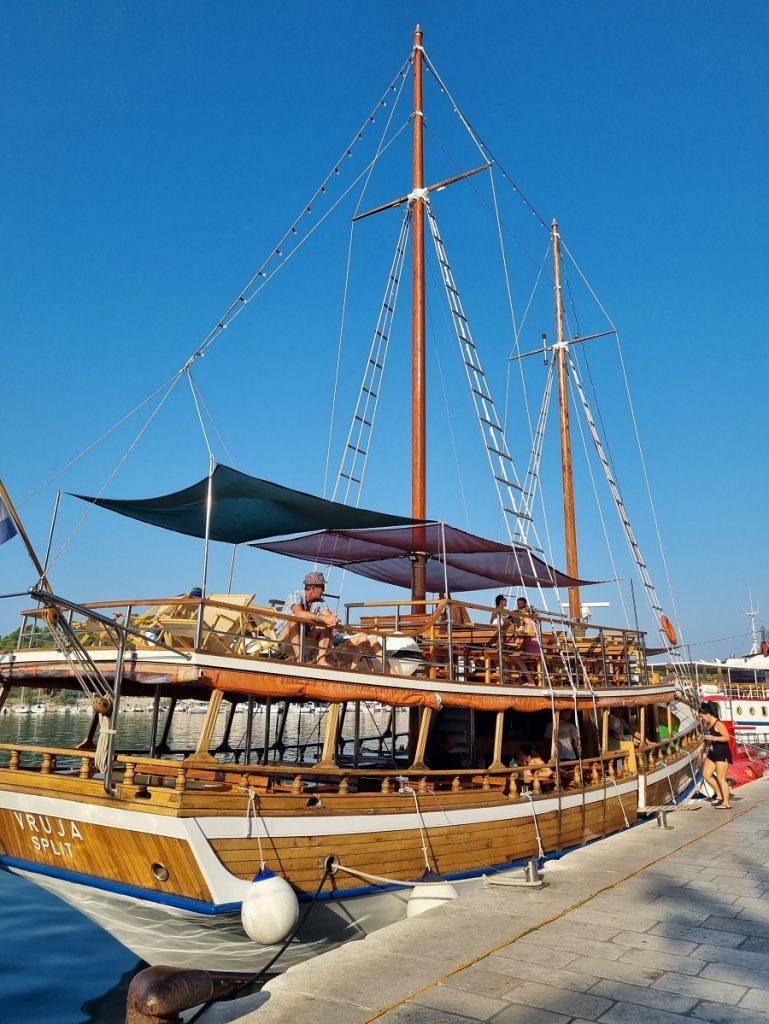 Some boats even offer on-board amenities like dining services, ensuring a comfortable journey as you sail from one island to another. The crew members, often seasoned locals, provide valuable insights and stories that enrich the experience. For those looking to delve deeper into the Dalmatian archipelago, the island-bound excursion boats on Makarska's Promenade offer a gateway to a world of maritime exploration.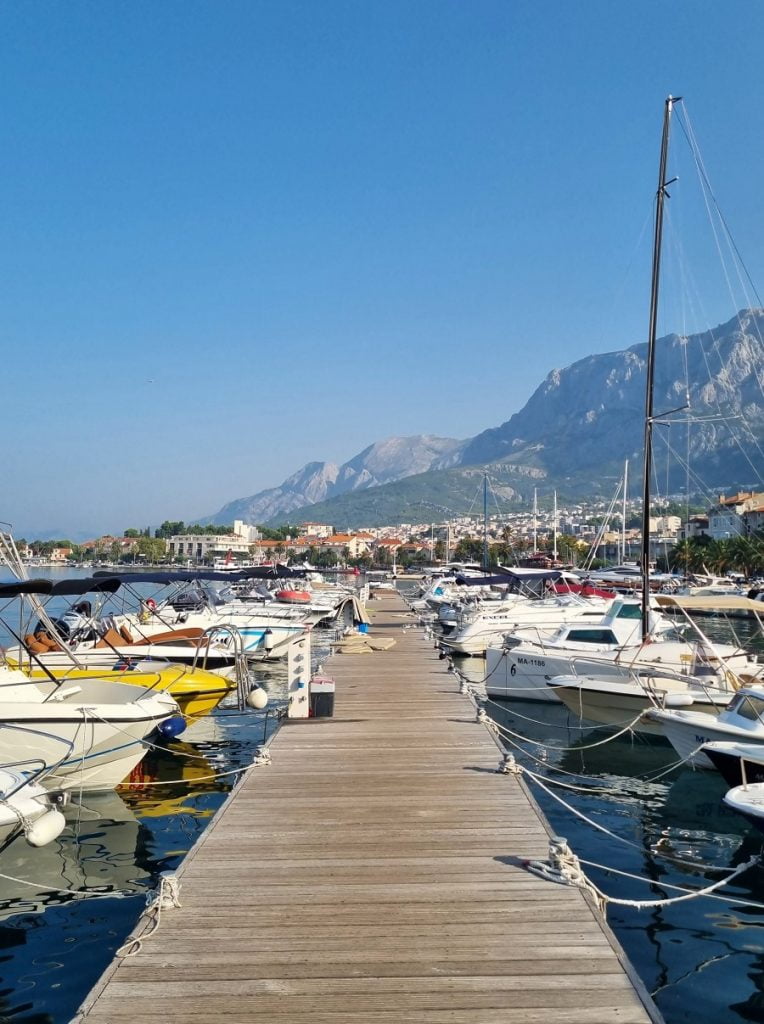 Waterfront Thrills: A Guide to Water Activities on Makarska Beach
Makarska Beach is not just a haven for sunbathers and swimmers; it's also a playground for those seeking water-based thrills. One of the most eye-catching attractions has to be the array of water trampolines bobbing near the shoreline.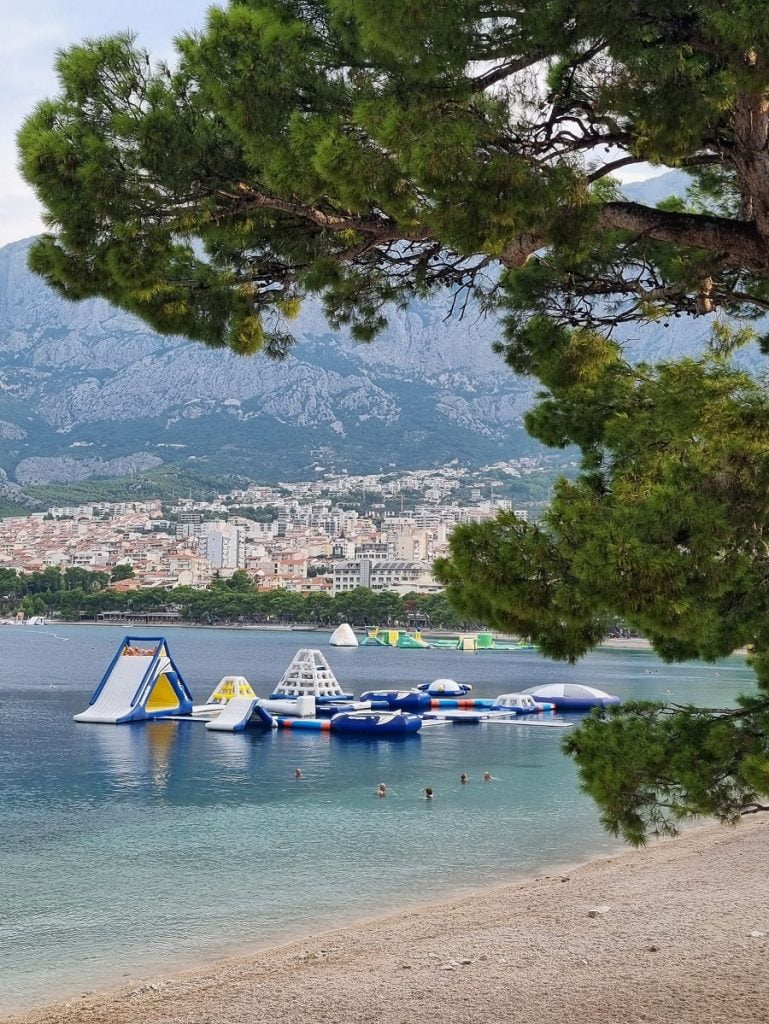 These floating platforms offer a unique and exciting twist on the traditional beach experience, as both children and adults alike can be seen jumping and tumbling on them, their laughter filling the air.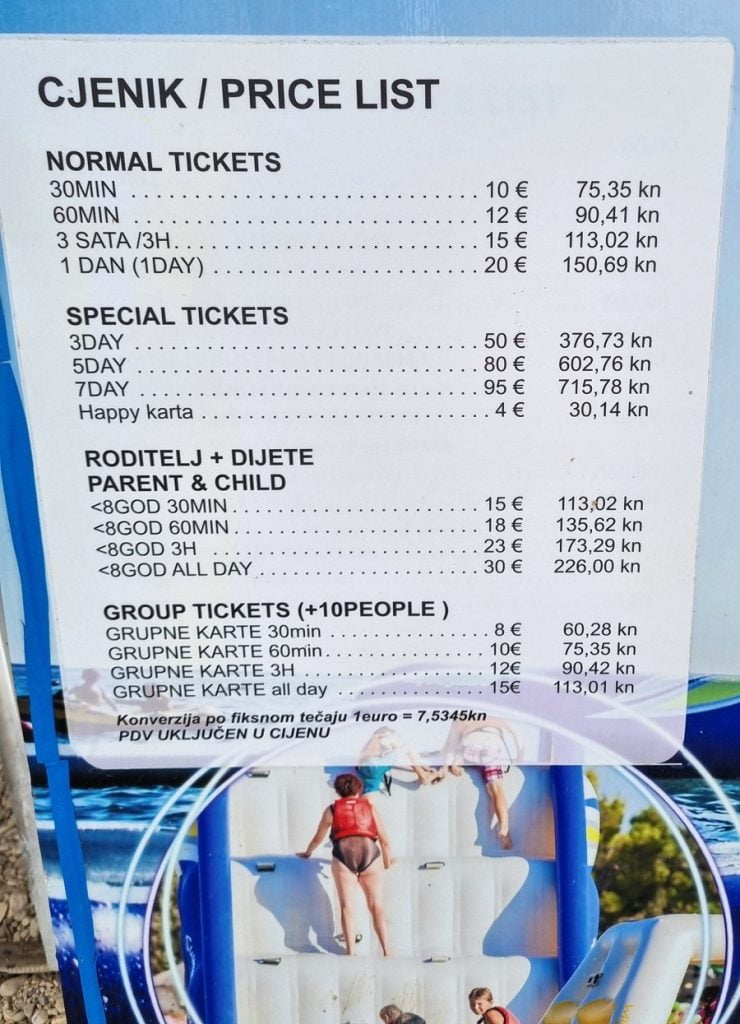 But the fun doesn't stop at trampolines. Whether you're an adrenaline junkie or simply looking to try something new, Makarska Beach offers a range of water activities that are sure to make your vacation unforgettable.
From jet-ski rentals and paddleboarding to parasailing and banana boat rides, the options are plentiful. For the younger ones, inflatable slides and obstacle courses set up in shallow water areas offer a safe yet exhilarating adventure.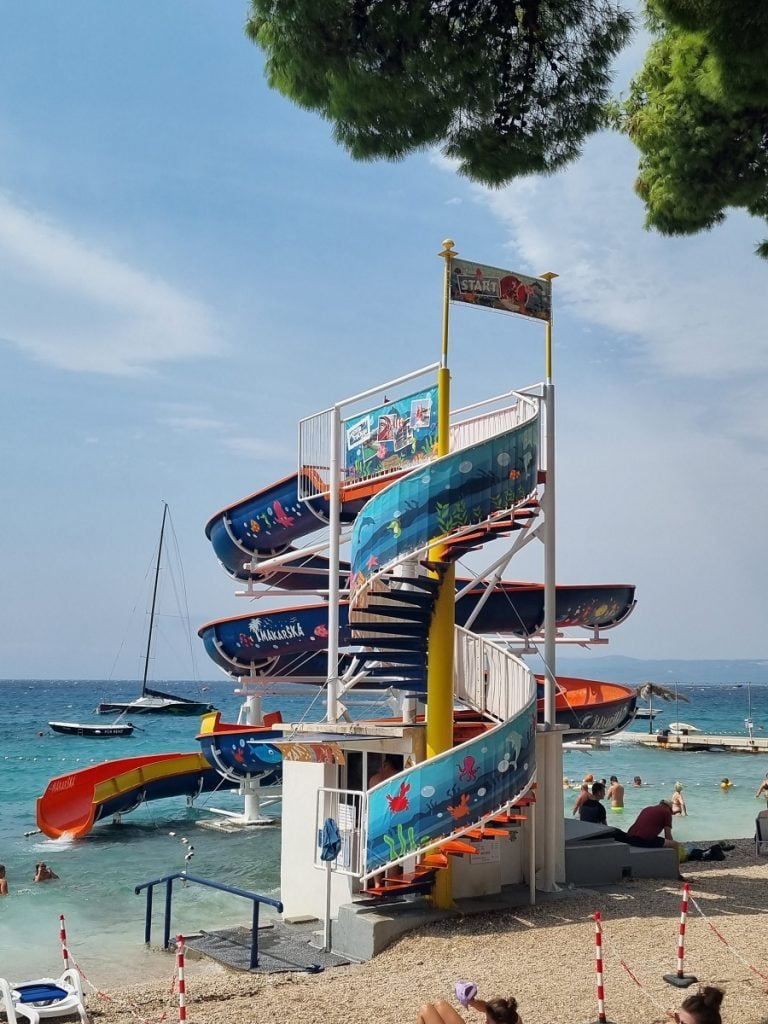 Vendors along the beach make renting equipment hassle-free, and often you'll find instructors on hand to give you a quick tutorial, ensuring a safe and enjoyable time.
So whether you're an experienced watersports enthusiast or a curious beginner, the variety of water activities at Makarska Beach promises an action-packed day for everyone in the family.
A Walk Through Nature: The Scenic Trail from Osejava Forest Park to Nugal Beach
Taking a scenic walk along the narrow forest trails of Osejava Forest Park to Nugal Beach offers a multi-sensory experience that combines the refreshing scents of nature with awe-inspiring coastal views.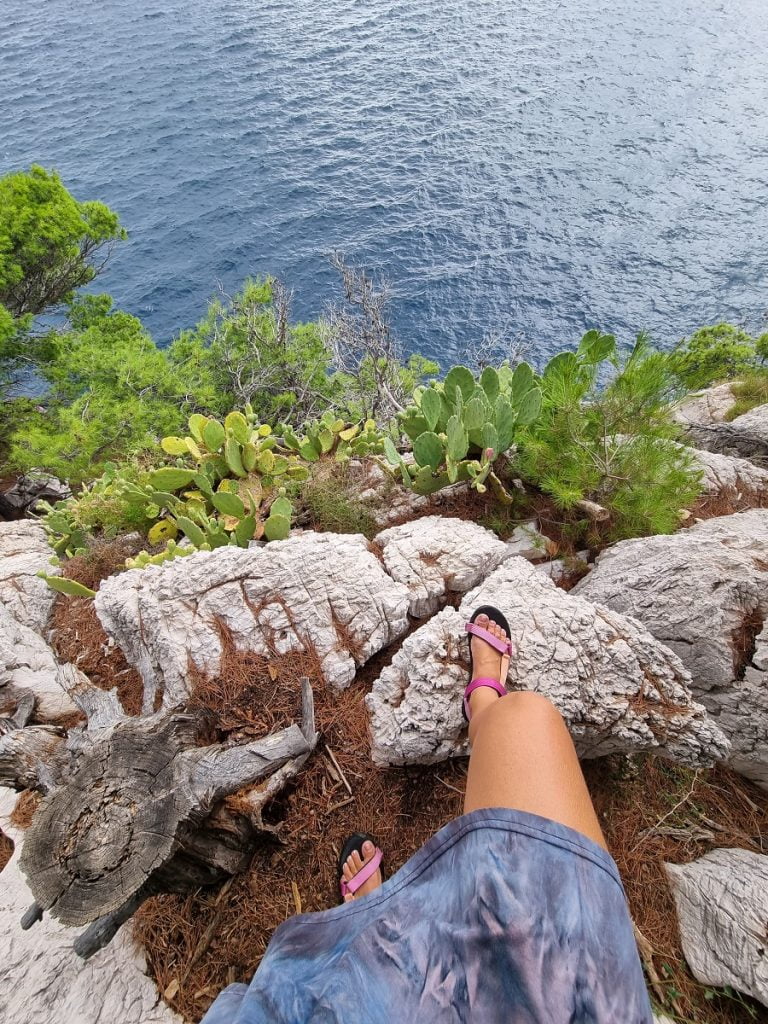 This unique path runs parallel to the sea, allowing you to bask in the beauty of the Adriatic as you wander through the forest. The air is filled with the invigorating aroma of pine trees, while the ground beneath you is softened by layers of fallen pine needles.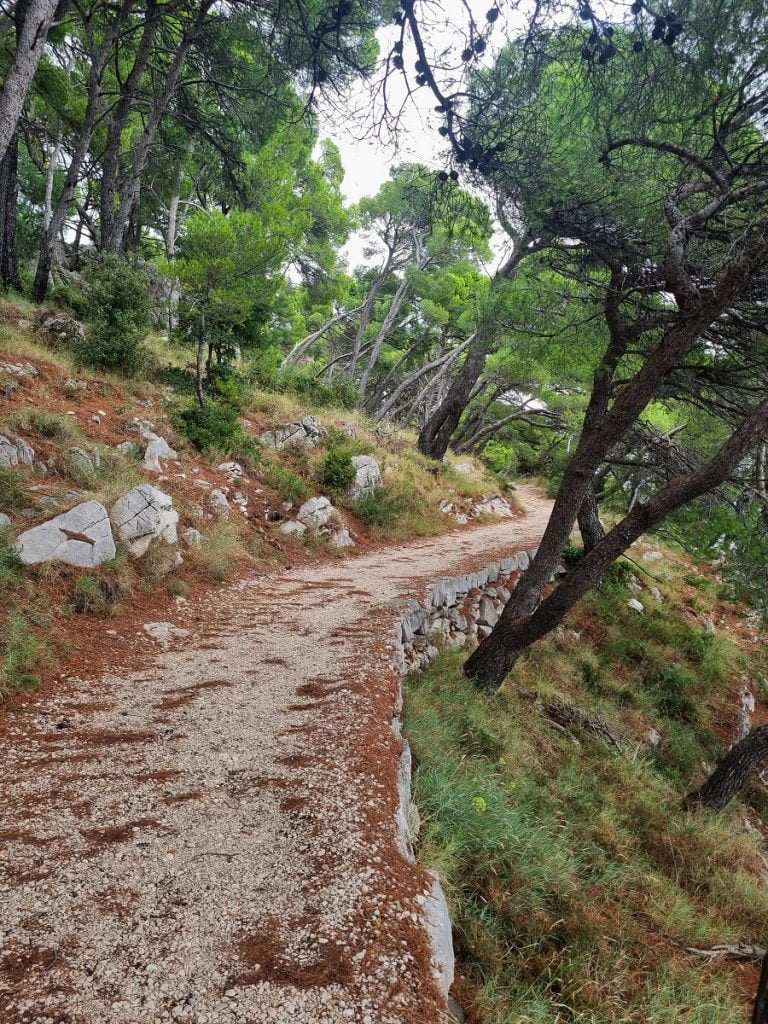 The trail is punctuated by dramatic rocky formations that rise from the ground, sometimes even offering natural vantage points to stop and soak in the sea views. Every so often, you're offered a teasing glimpse of the azure waters through the densely packed pines, hinting at the paradise that lies ahead.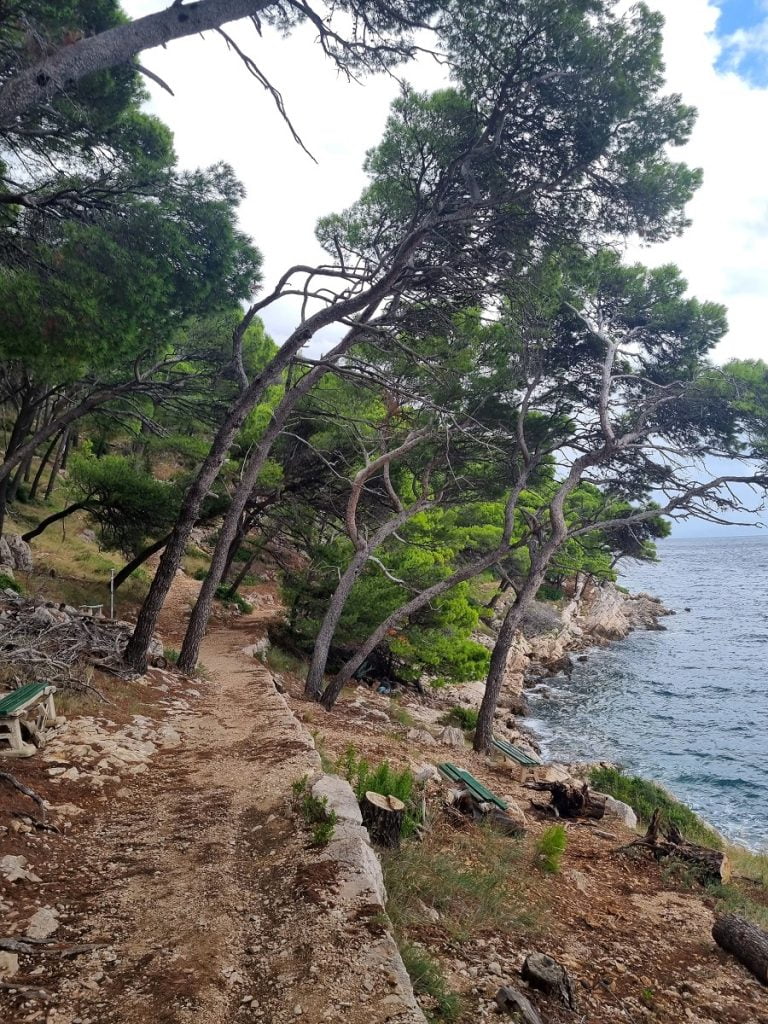 When you finally reach Nugal Beach, you'll find it's a destination that caters to diverse tastes. The beach is essentially divided into two zones: one where clothing is optional, and another where beachgoers typically remain clothed. It's an inclusive spot that seems to offer something for everyone, all while maintaining a laid-back atmosphere. The air here feels tangibly purer, perhaps owing to the mingling of the fresh forest air with the salty sea breeze.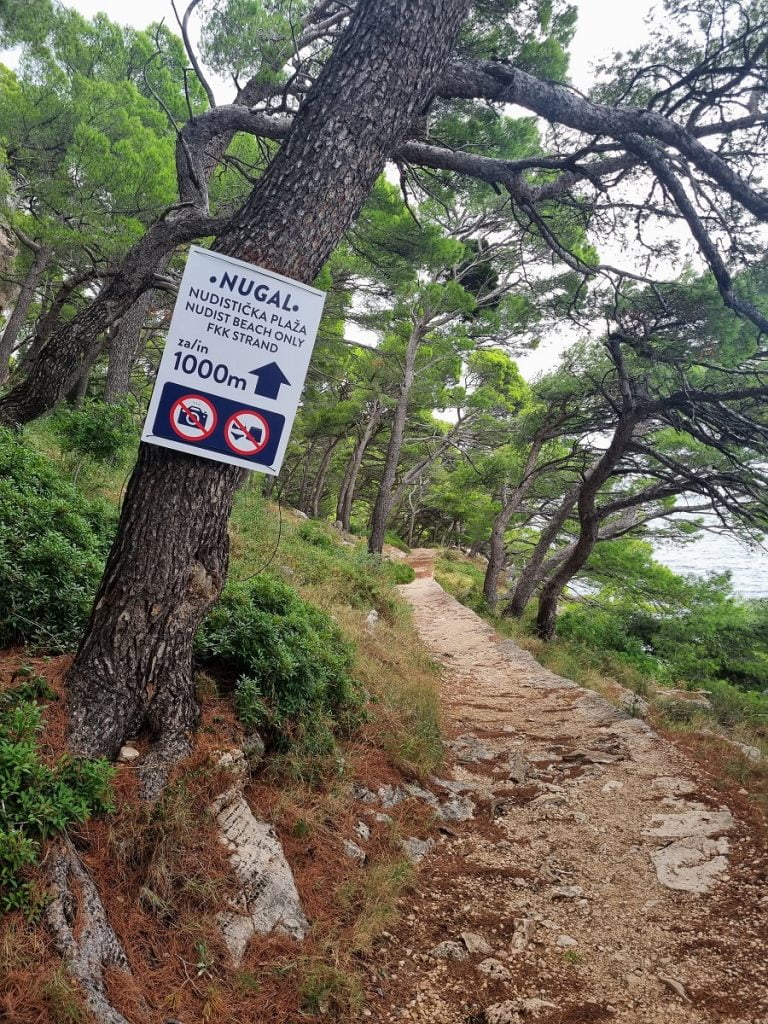 This picturesque trail through Osejava Forest Park offers an unparalleled blend of forest and sea, culminating in a beach experience that can be as relaxed or as adventurous as you wish. It's not just a walk; it's a journey through some of Croatia's most pristine natural landscapes.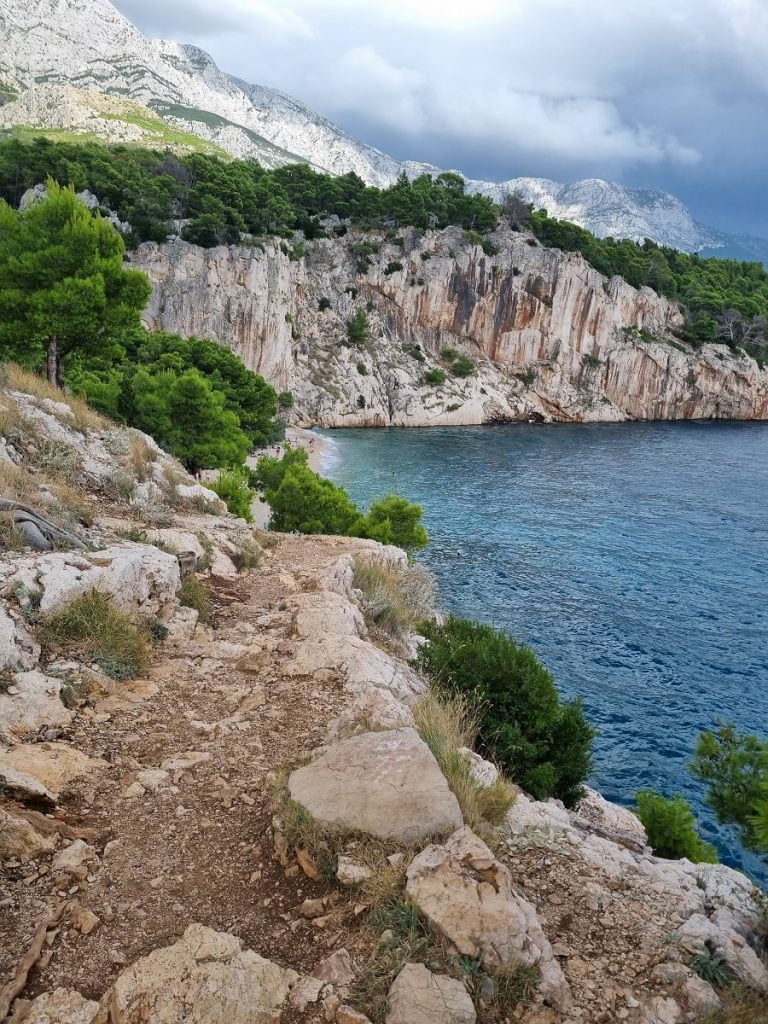 Family-Friendly Fun: A Guide to Kid-Friendly Activities in Makarska
Makarska offers a plethora of activities specifically designed to keep the little ones entertained. One of the most popular spots for families is the central playground located near the beach. This well-equipped area serves as a delightful oasis for children, featuring an array of swings, slides, and climbing structures.
The playground's close proximity to the beach means that parents can easily alternate between sunbathing and supervising playtime, making it an ideal location for a family day out.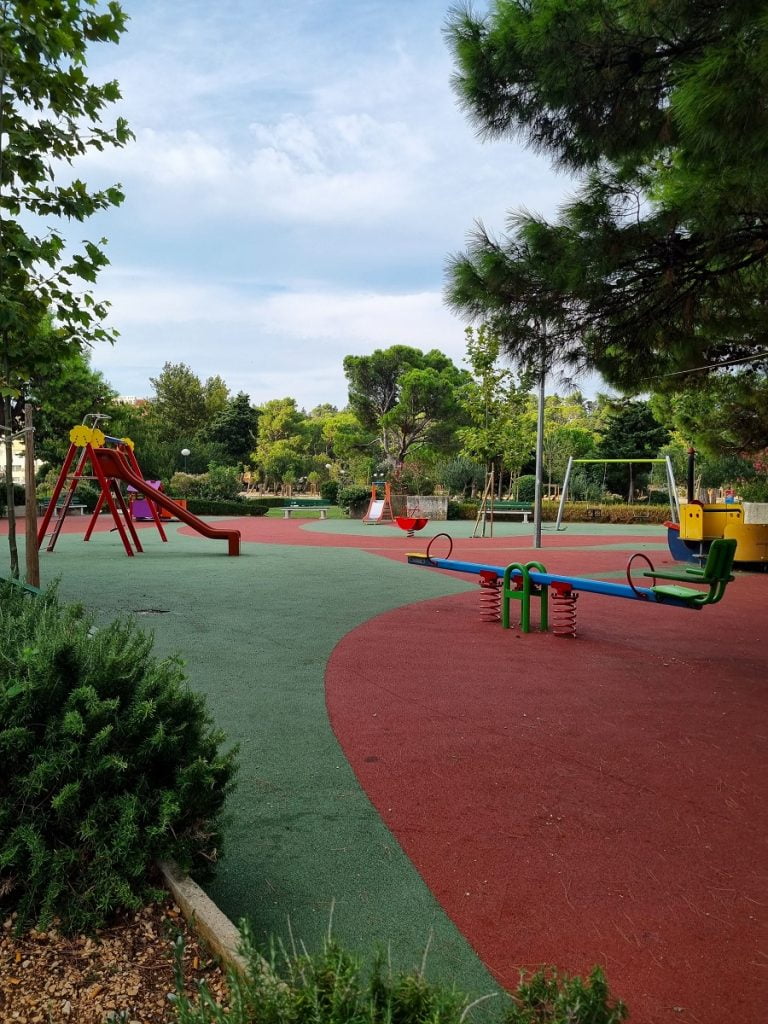 As the sun starts to dip below the horizon, the beach itself transforms into a magical playground for kids. One of the most enchanting experiences for children is the opportunity to climb inside a large inflatable bubble and bounce on the sea waves near the shore.
It's an exhilarating experience that combines the thrill of weightlessness with the gentle sway of the sea, providing both fun and a unique way to interact with the natural surroundings.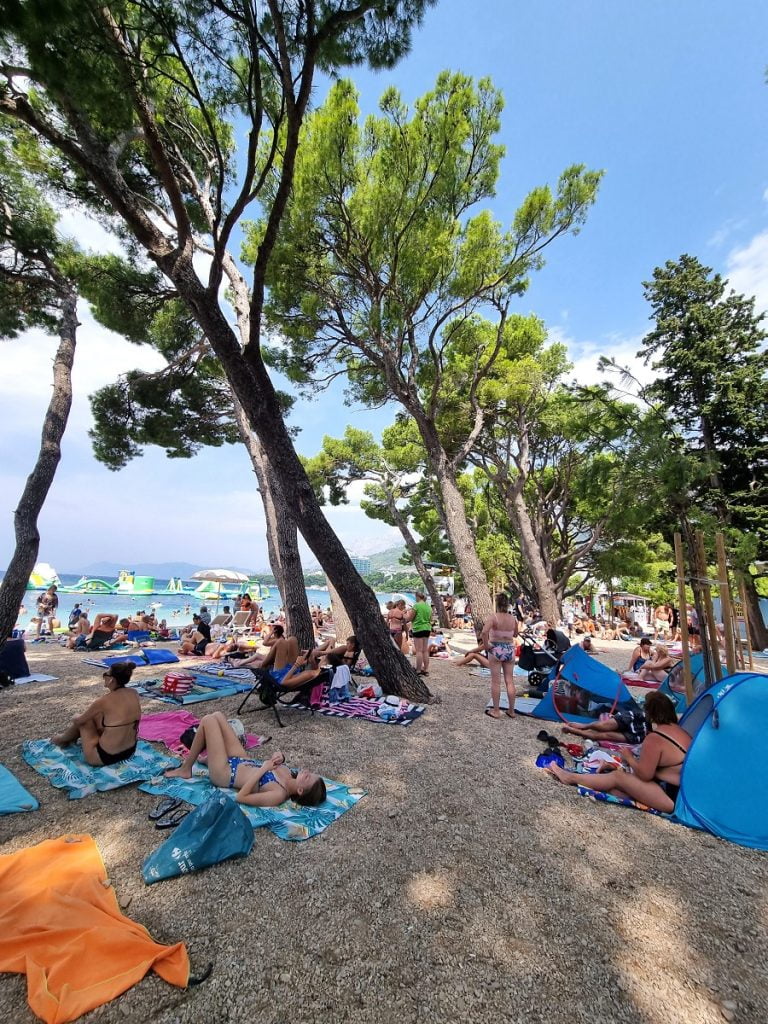 Whether it's swinging high in the air, speeding down a slide, or bobbing on sea waves inside a giant bubble, Makarska ensures that young visitors have a variety of engaging activities to choose from, making it a top destination for families seeking both relaxation and adventure.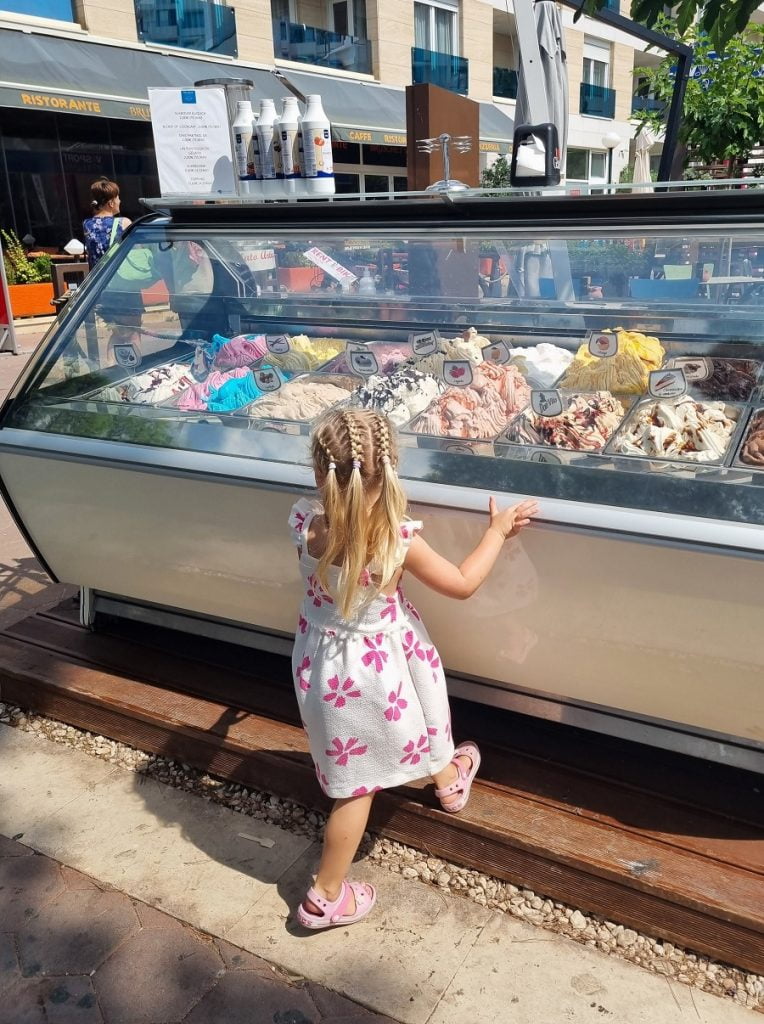 Makarska: The Ideal Choice for a Family Vacation
Makarska stands as an ideal destination for a family vacation, catering to the diverse interests of all its members. This is especially true for first-time visitors to Croatia, as the town offers a comprehensive experience of what the country has to offer.
From well-maintained beaches with full amenities to a host of activities designed to keep children entertained, Makarska ensures every family member has something to look forward to.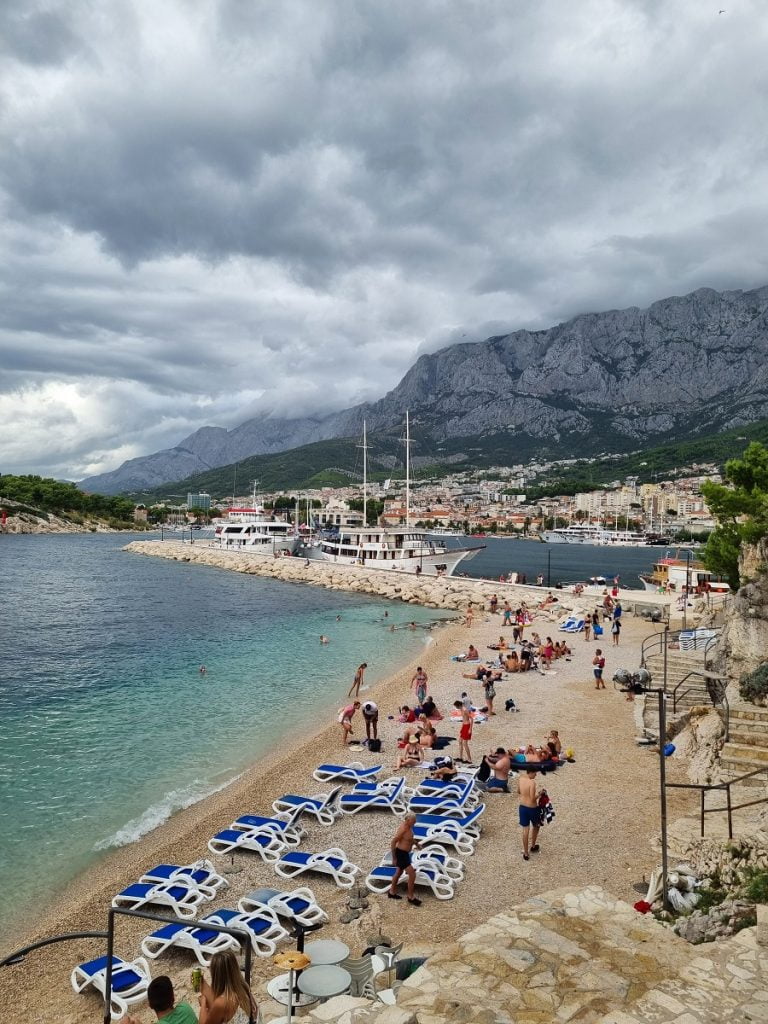 Nature lovers can indulge in peaceful walks through scenic trails, while thrill-seekers can partake in various water activities. The charming streets are lined with cozy restaurants offering a taste of local cuisine, and for those interested in exploring beyond the town, boat excursions to neighboring Croatian islands are easily accessible.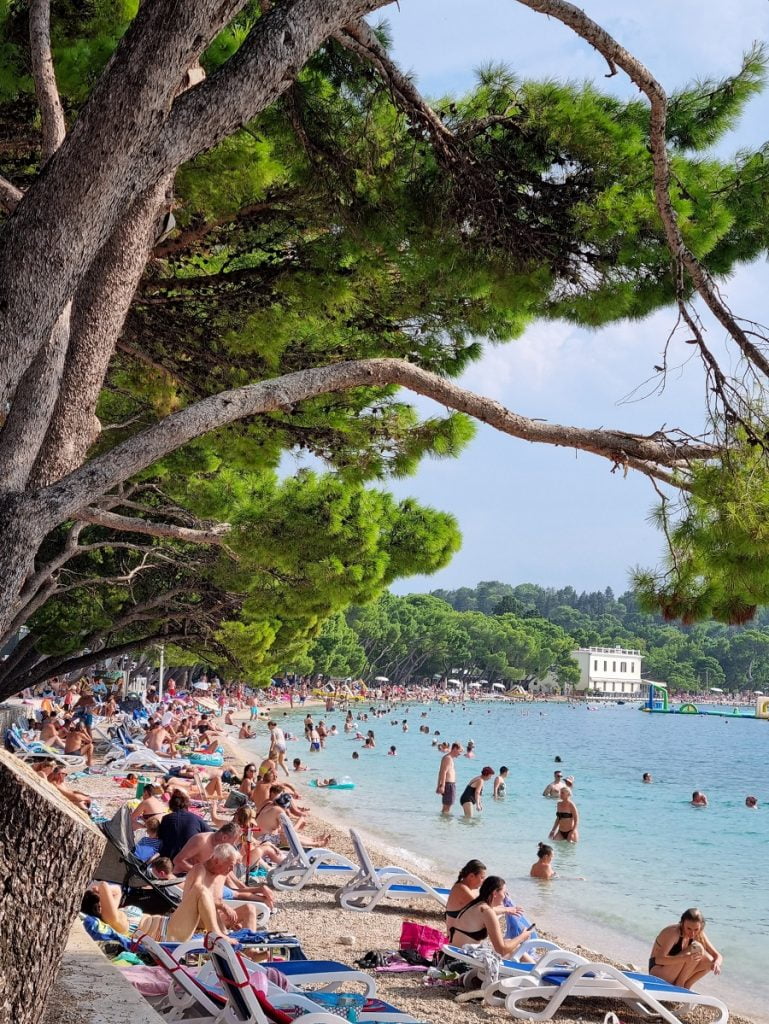 One of the highlights is the picturesque Makarska Promenade, ideal for evening strolls and people-watching. Its central location makes it a convenient base for day trips to other towns, enhancing the holiday experience.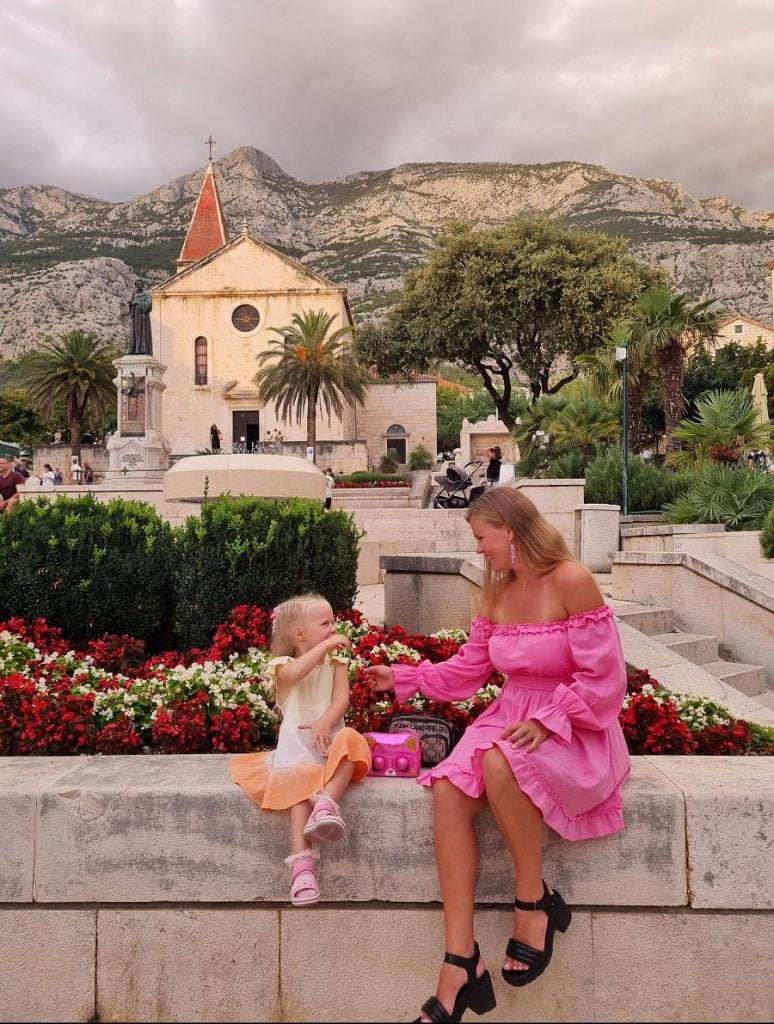 Highly recommended for those looking to balance relaxation with adventure, Makarska is a one-stop destination that promises a fulfilling and diverse vacation for the entire family.
Liked this article? Check these out: