Phuket vs. Krabi is the choice many tourists are struggling to make simply because these are two of the most popular destinations in Thailand. We've been to both of the places, so we're going to try to save you time and help you make a quick decision.
Whether you choose Phuket or Krabi highly depends on what kind of vacation you want. Do you want to spend your vacation quietly, surrounded by amazing nature, just chilling and taking in the sights? Or do you want to party like crazy? It will also depend on whether you're traveling with your family, in a group of friends, with your significant other, or solo.
What's This About?
In a Nutshell
Krabi – the Paradise of Nature
Krabi is the name of the entire region in the South of Thailand. And while Krabi Town is the center of the region, that's not where you'll spend most of your time. It's the coast of the Andaman Sea that attracts everyone to the area. It's one of the most picturesque coasts we've ever seen in our travels too.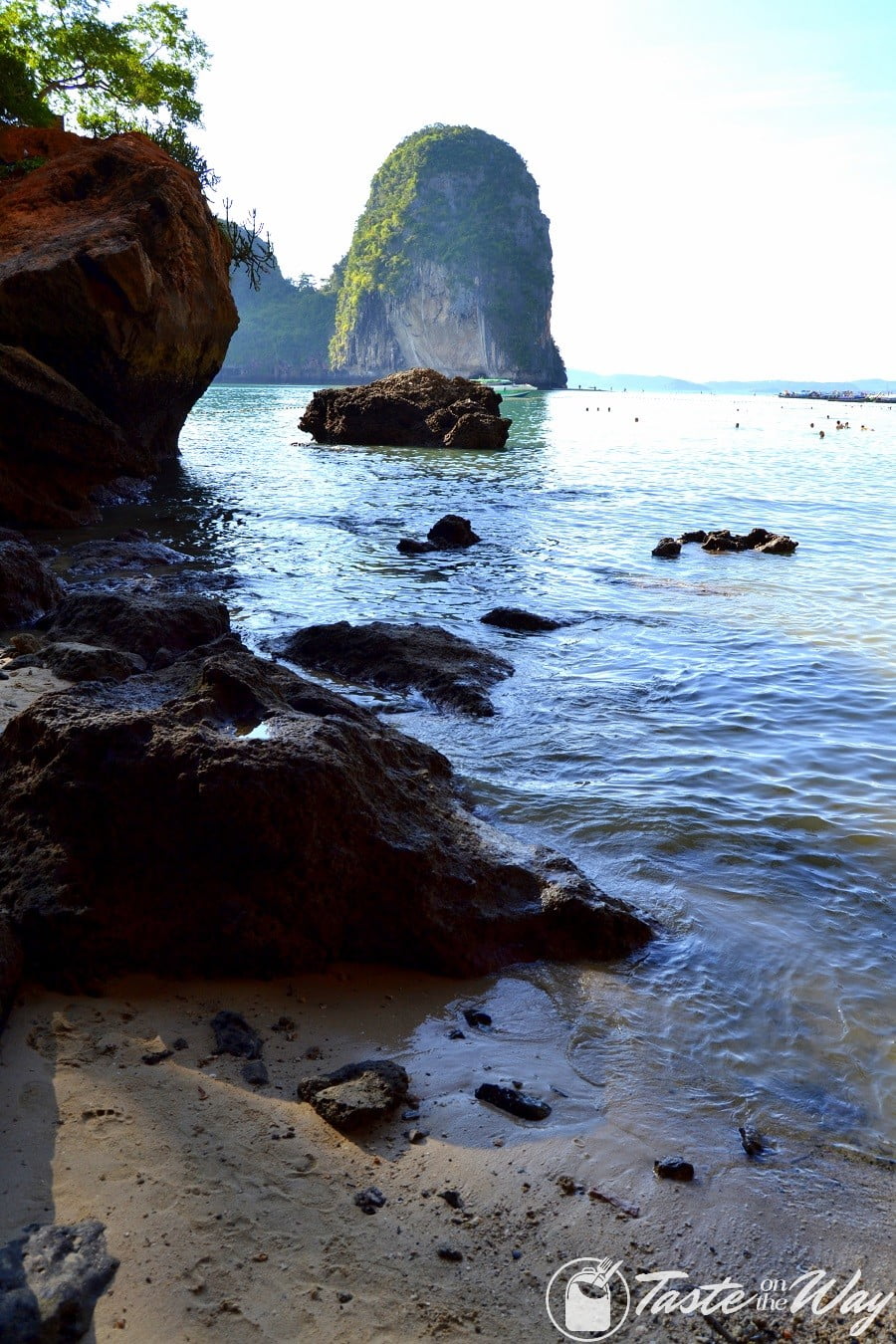 The Ao Nang Getaways
Ao Nang is one of the main tourist settlements in Krabi, so you will likely spend your time somewhere around. It has some of the most beautiful sandy beaches with perfect views in all of Thailand. It's pretty quiet, too – a long coastline broken by rocks has several secluded beaches where you can find your perfect getaway.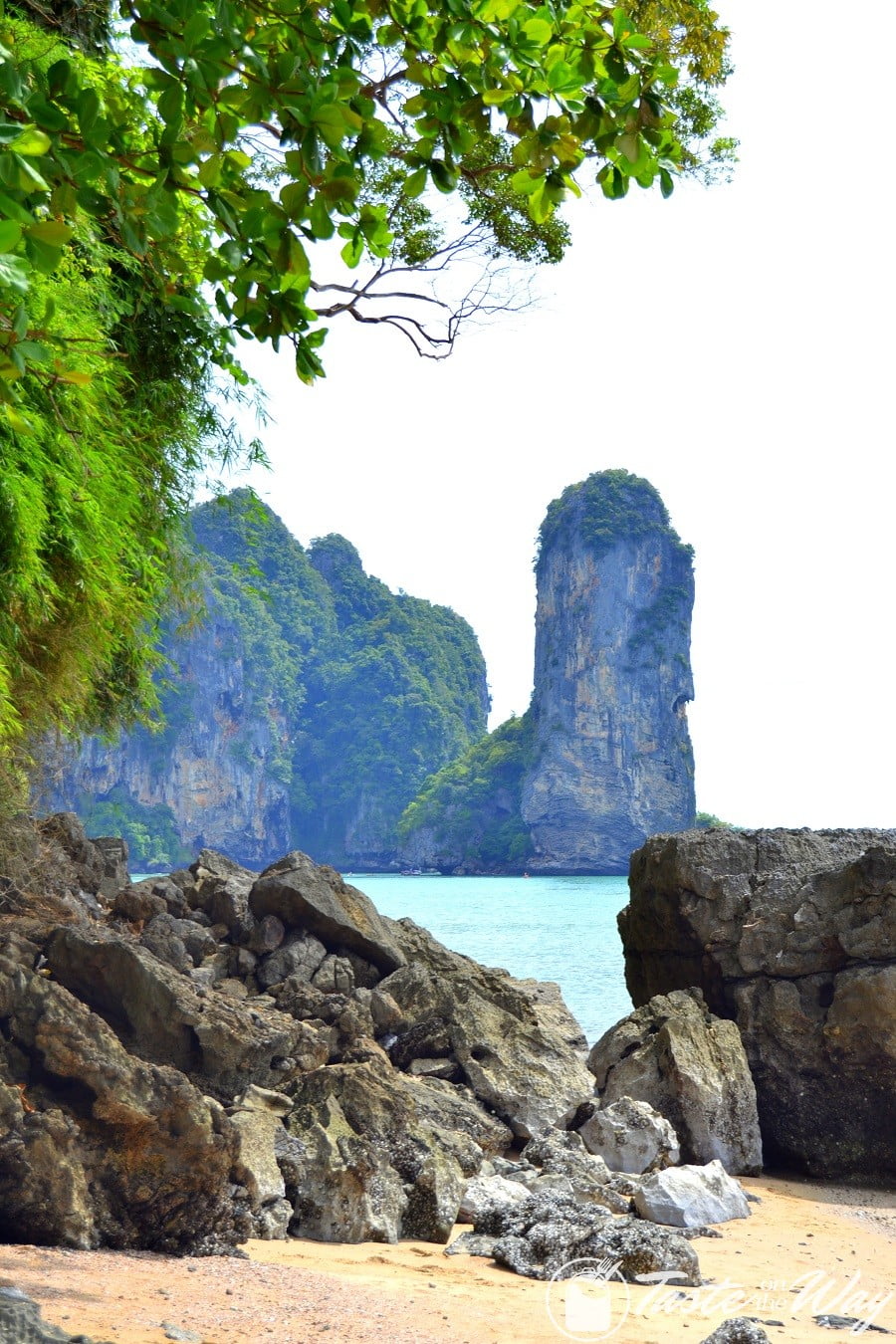 One of the most popular beaches around Ao Nang is Railey Beach, secluded enough to be not overcrowded and accessible enough to be easily enjoyed. Besides the stunningly beautiful sandy beach, there are jungle and rocks to be explored.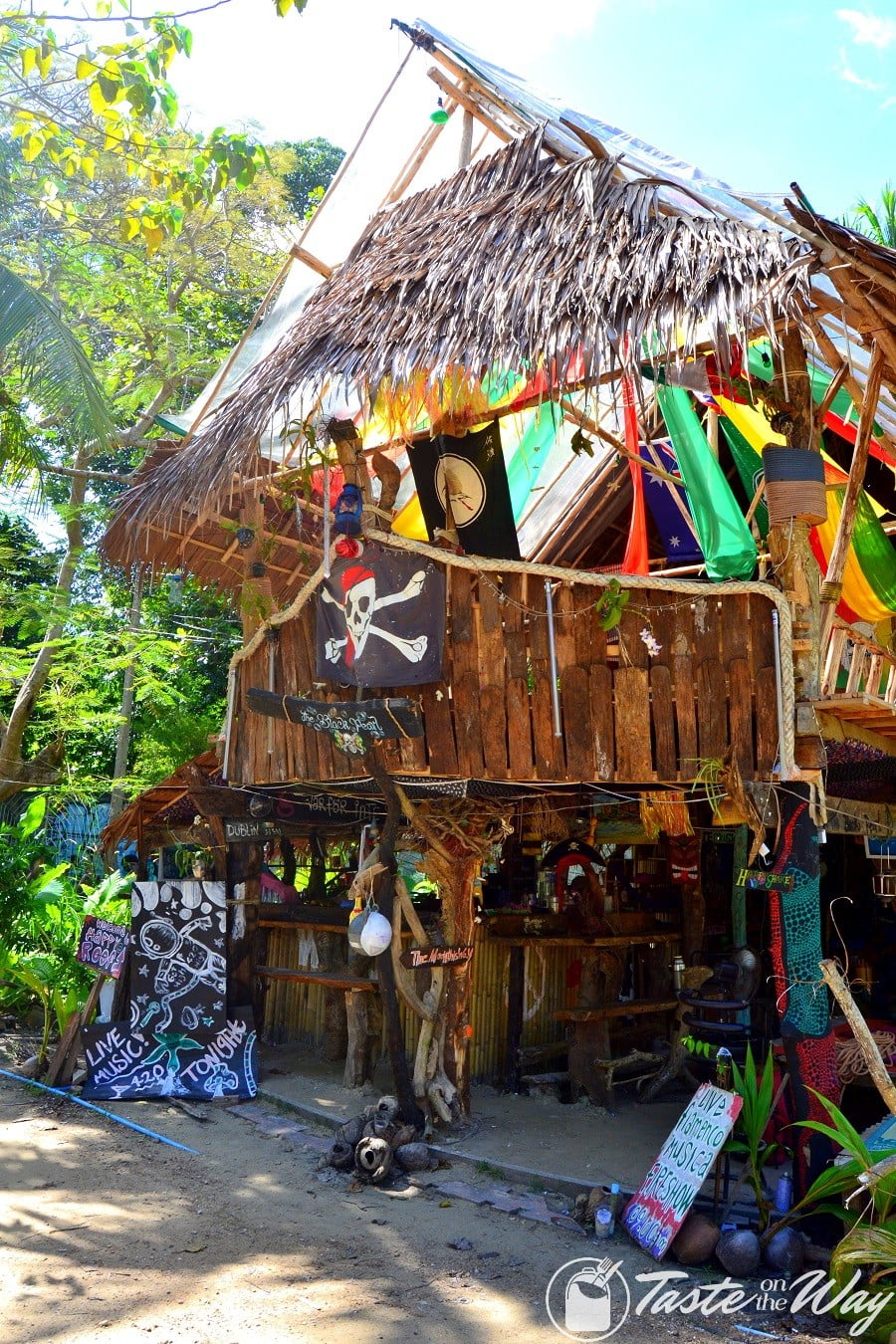 The jungle in the area isn't an actual wild jungle (though there's wildlife like monkeys and monitor lizards). It's riddled with small settlements, most of which accommodate tourists. Still, it's not (yet?) overtaken by massive hotels. You can take a walk through many paths and stumble upon a lovely bar shack like the one pictured above. Sit down for a fresh young coconut or a quick meal.
Exploring Krabi
The region is huge, and it's riddled with hills, canyons, rivers, and lagoons. There's a lot to do whether you're up for an extreme adventure or you like to enjoy the beauty of nature.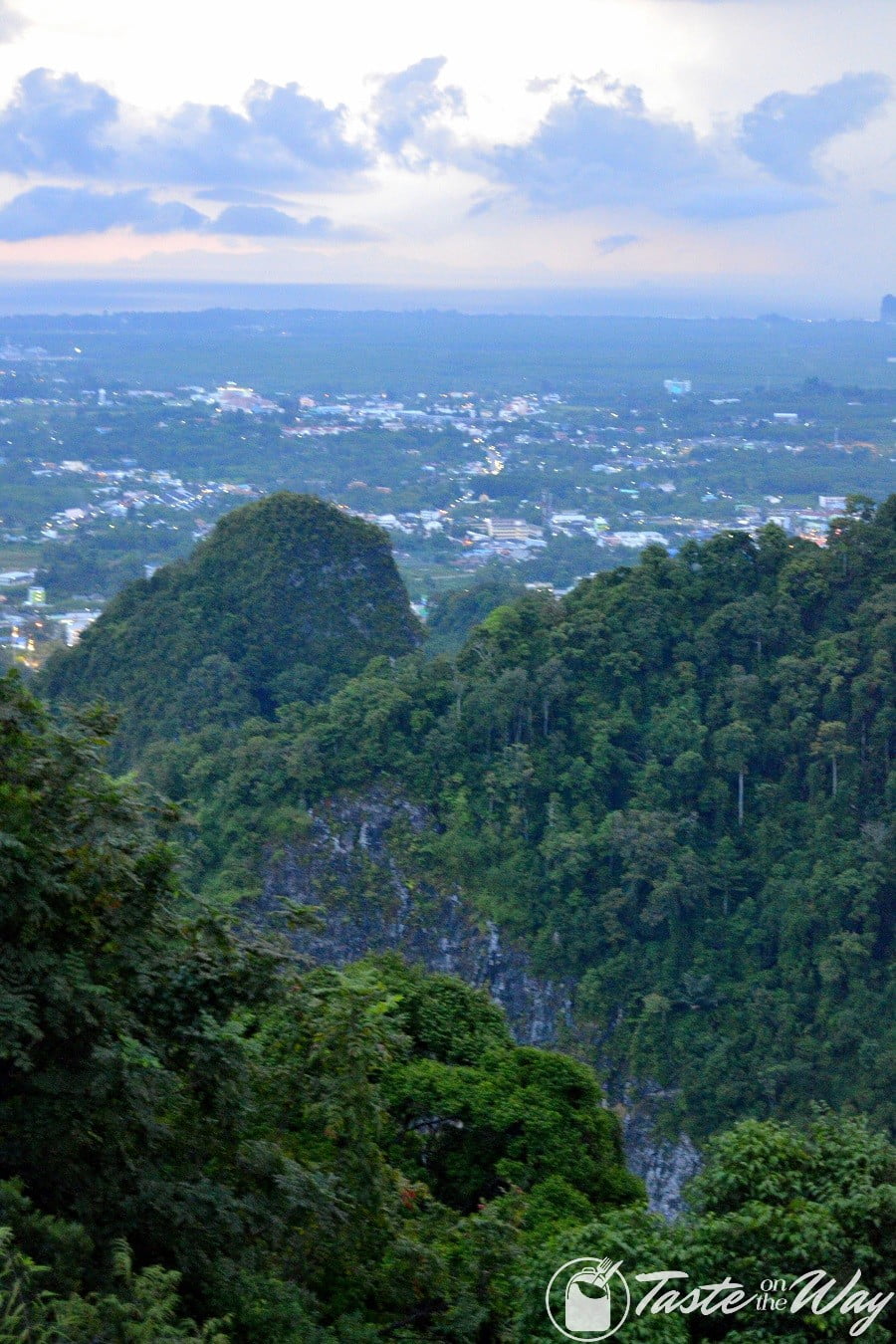 You can easily pick up a trip in one of the many travel kiosks – from boat trips to kayaking to visiting an elephant sanctuary. You can visit popular Buddhist temples and other tourist attractions.
1,237 Steps to the Tiger Cave Temple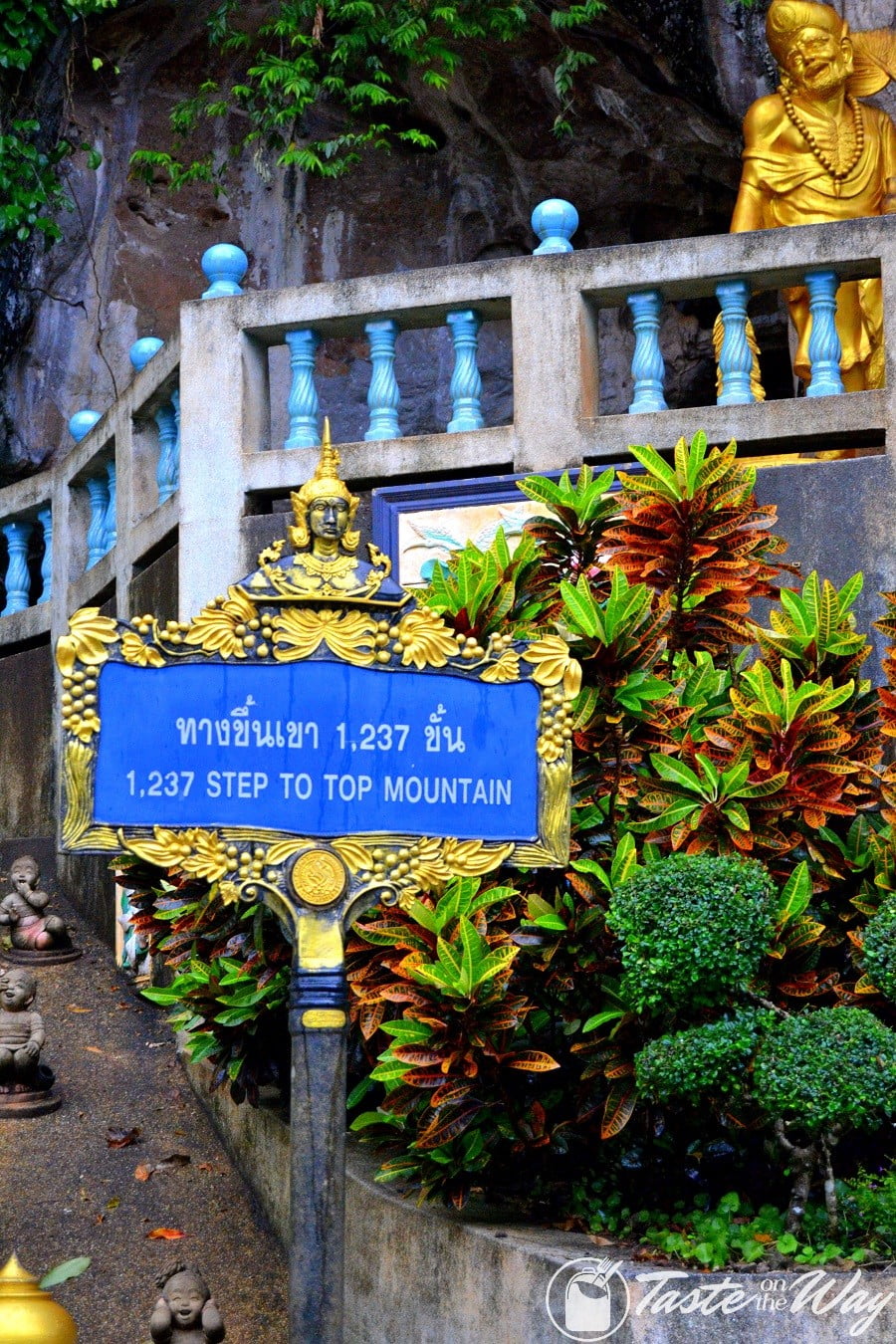 Tiger Cave Temple is not for the faint-hearted, but it's a feat you can be proud of if you accomplish it. Taking 1,237 (about 60 floors) in Thailand's weather is not something everyone can do, but it helps if you take your time. It's something of a spiritual journey too. You are rewarded with amazing views over Krabi and a sense of accomplishment once you get to the top.
If you decide to do it, though, make sure you take enough water with you. Go there in the evening and try to catch the cloudy weather too.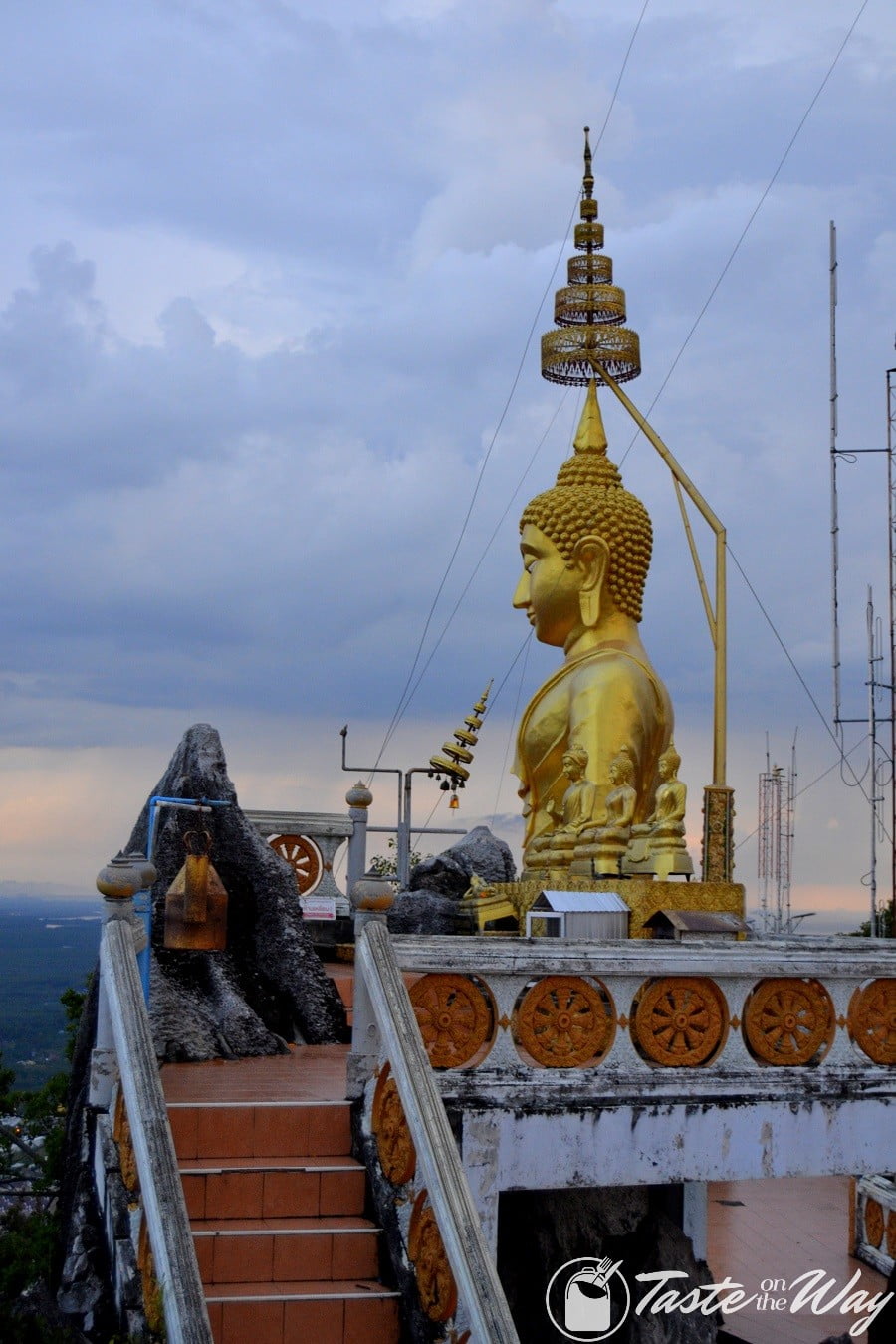 Kayaking in Krabi
Kayaking is actually a great way to get to know Krabi. You have two options – take a kayaking tour or rent a kayak and go on your own. Both options have their pros and cons, so you might as well do both.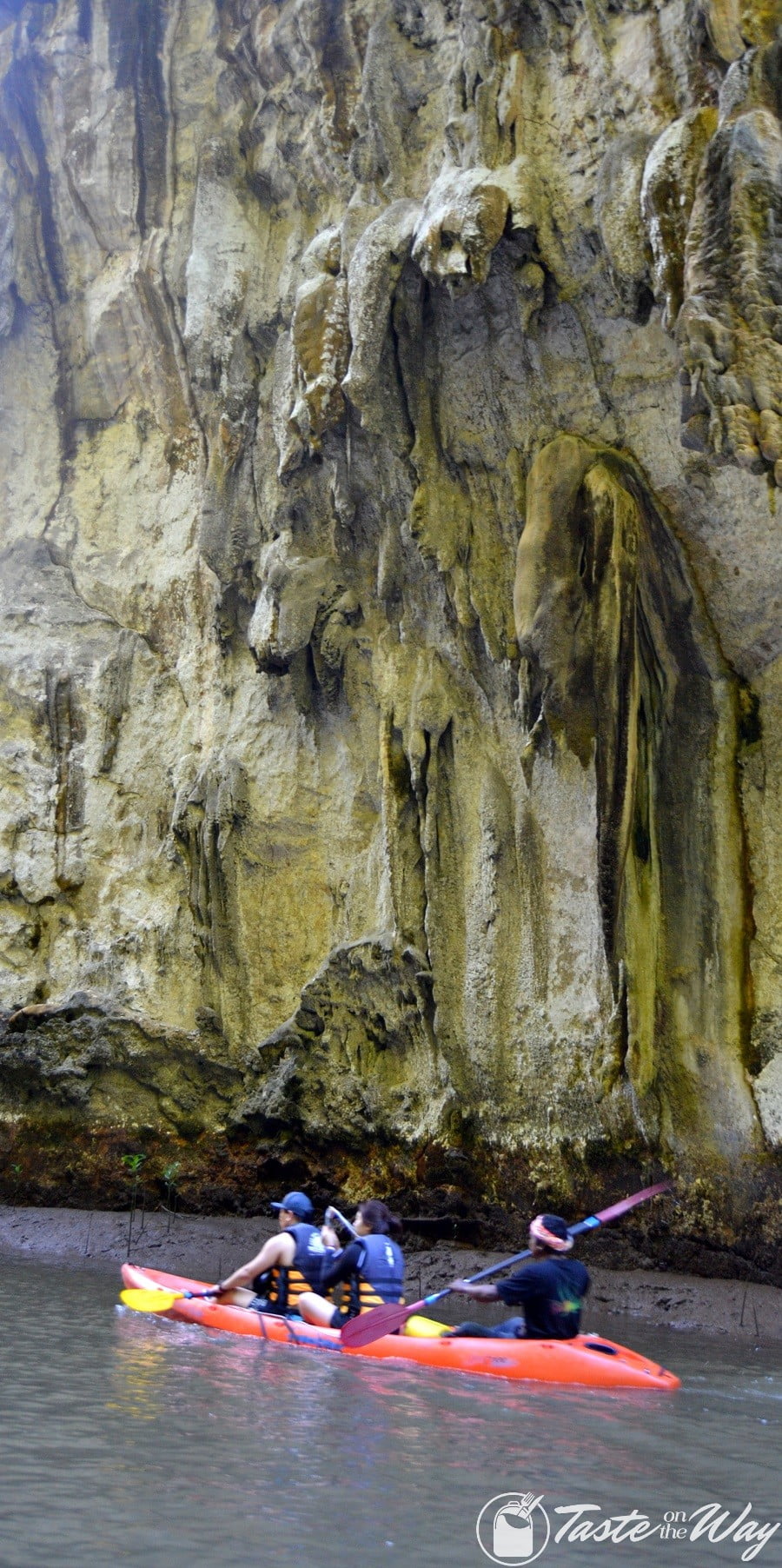 Kayaking with a guided group is a great way to get to know more secluded areas, such as beautiful canyons around Ao Nang. It's an easy row along the stream in stunning natural surroundings. However, if you're up for some serious kayaking – rent a kayak instead.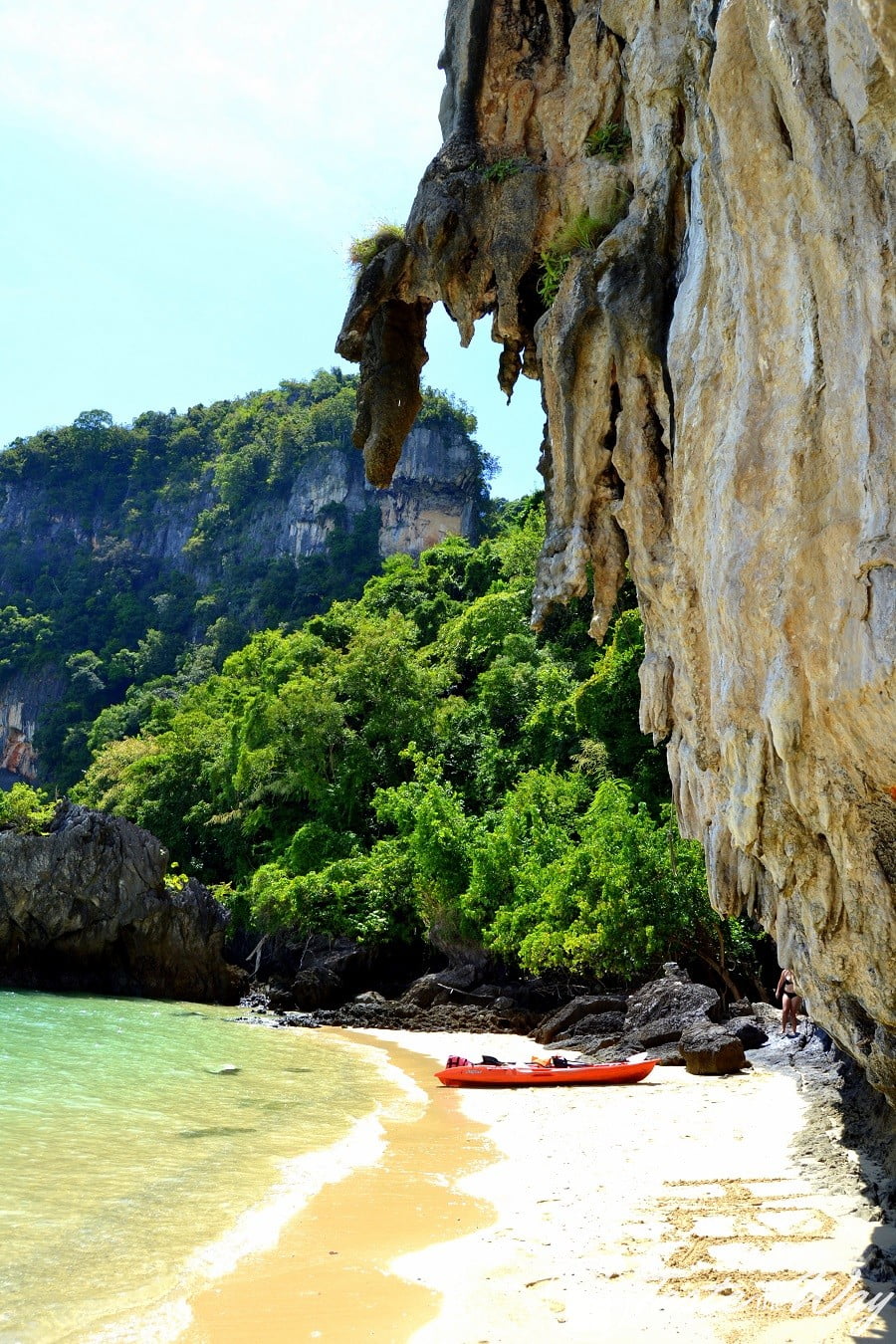 Going on your own gives you the freedom to explore Ao Nang's coastline and take your time doing it. You can beach hopping, finding secluded beaches, and even island hopping.
Island Hopping
Andaman sea is riddled with stunningly beautiful islands, many of which are worth seeing. But you won't sail far in a kayak. You'll need to take a boat or a ferry for some serious island hopping, which are easy and affordable to ways travel.
Phi Phi Island
If there's one island you have to visit — it is Phi Phi island. Yes, it can get a bit crowded and known for its parties, but the place is what a real exotic paradise looks like. You can't miss it.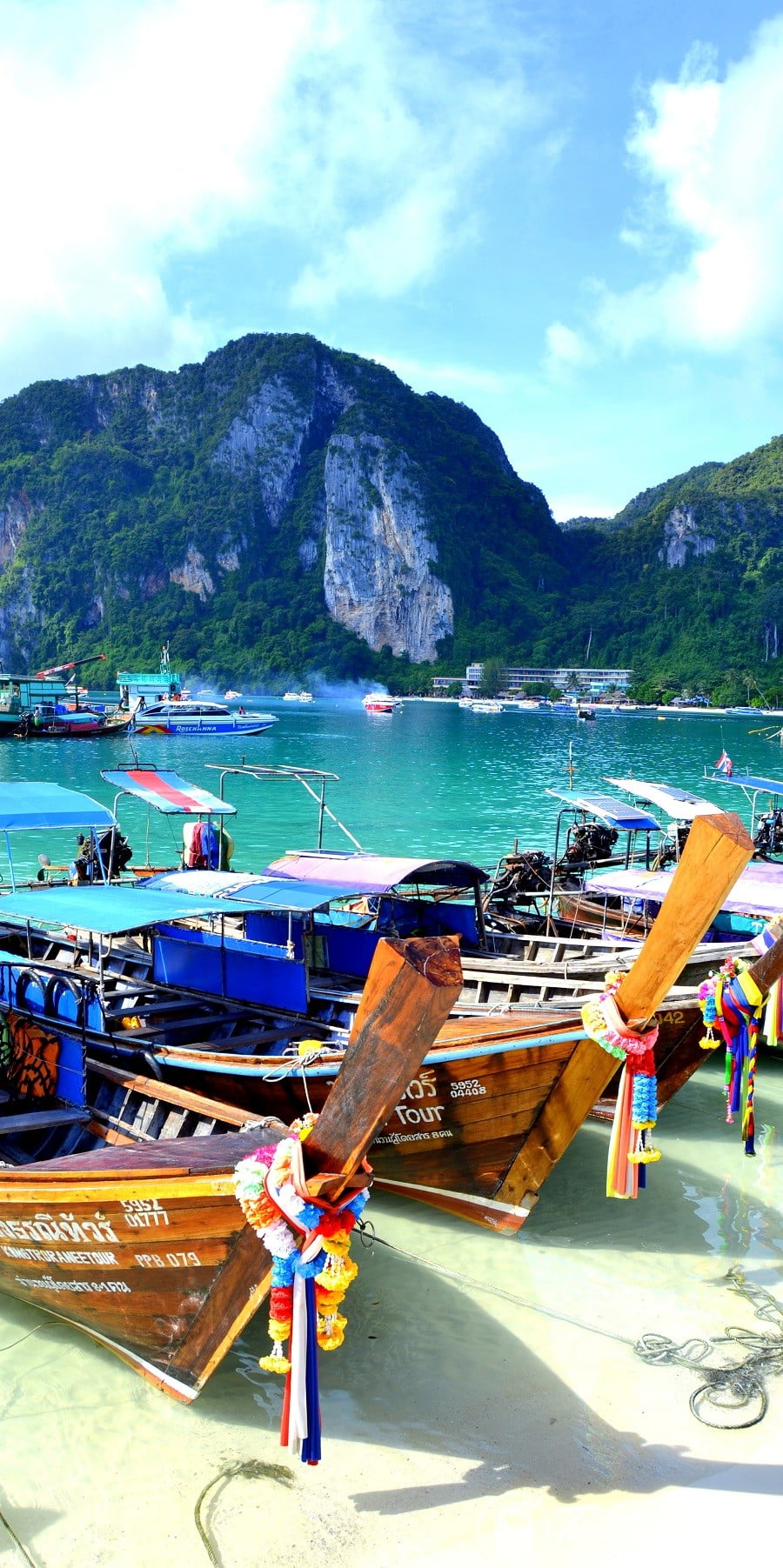 You'll be captivated the minute you arrive, and you'll definitely want to stay here overnight. Luckily, there's a good choice of places to stay – from cheap bungalows to luxurious villas.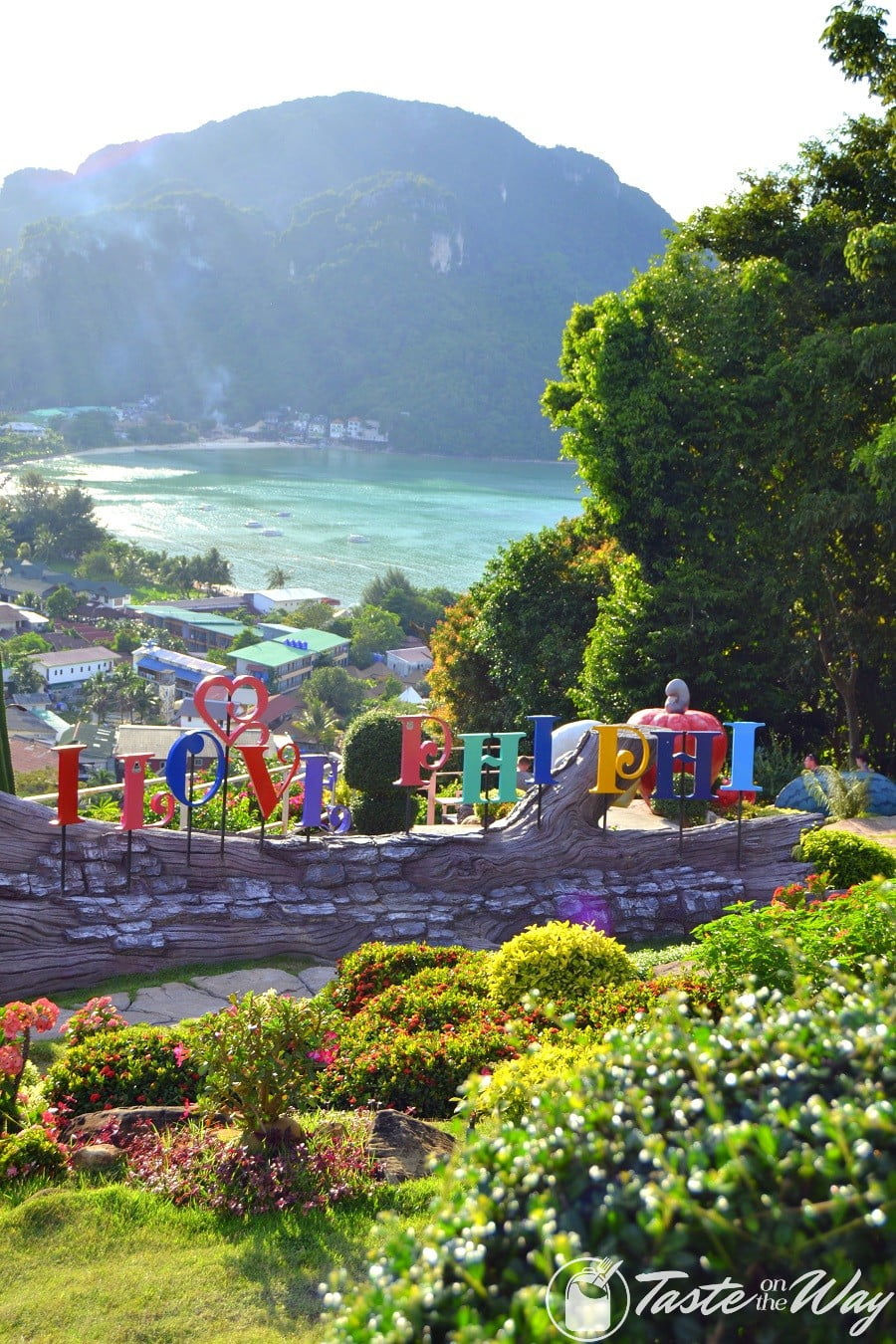 If there's anything we've learned during our trips to Thailand, you have to climb high to get the best views. And that means it's almost always a challenge in this kind of climate. But it's always worth the effort. Phi phi is no different, and you will have to see the island from its high point.
Phuket's Party Zone
Let me tell you one thing. They know how to party in Patong Beach, which is the main tourist area in Phuket. That's why if partying is your kind of thing, you will do better in Phuket than Krabi.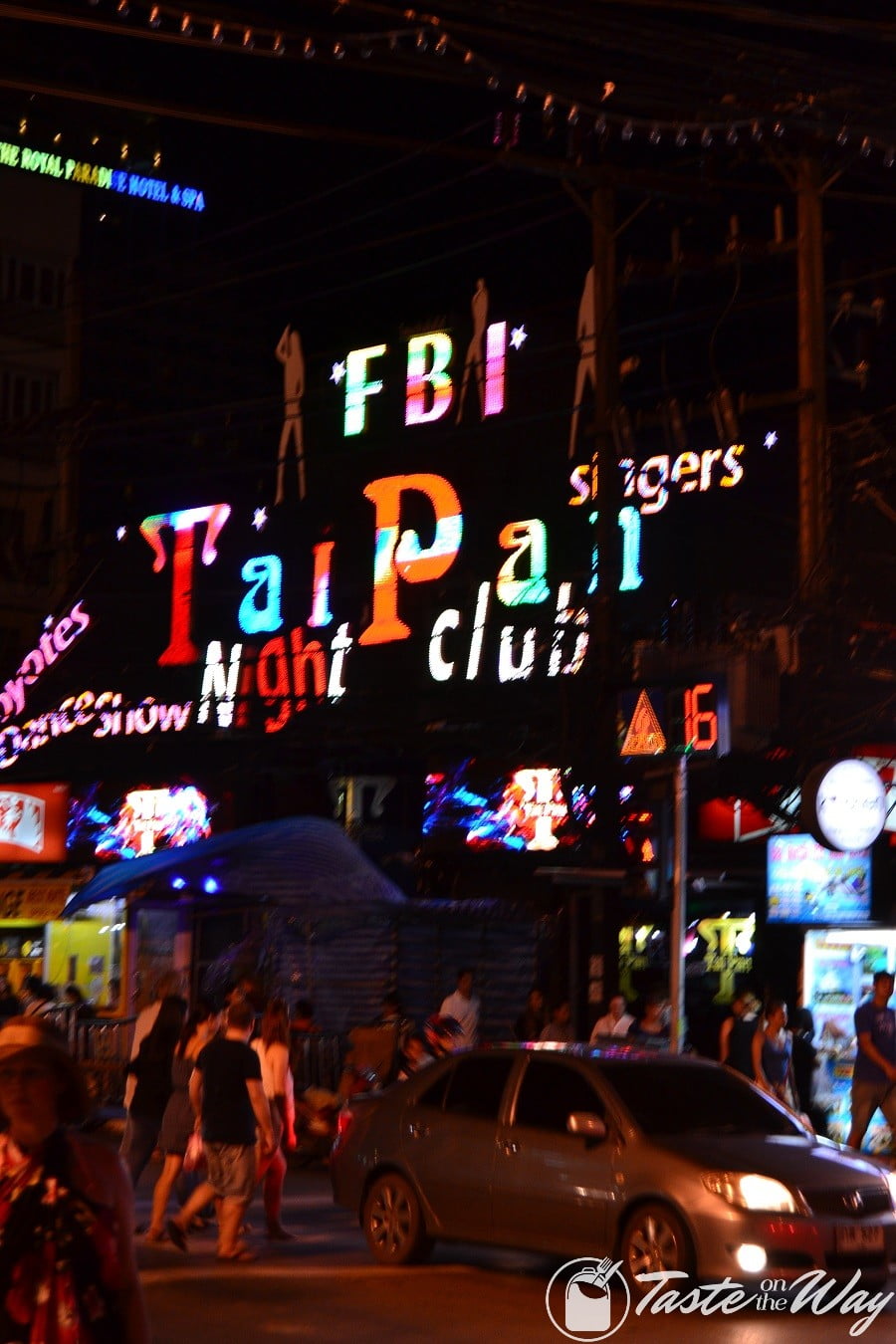 It comes alive at night. And that's the place to be. If you want to party and find the nightlife that Thailand is famous for, you'll more than likely stay around the Patong Beach area. Though, there's a lot more to Phuket than that.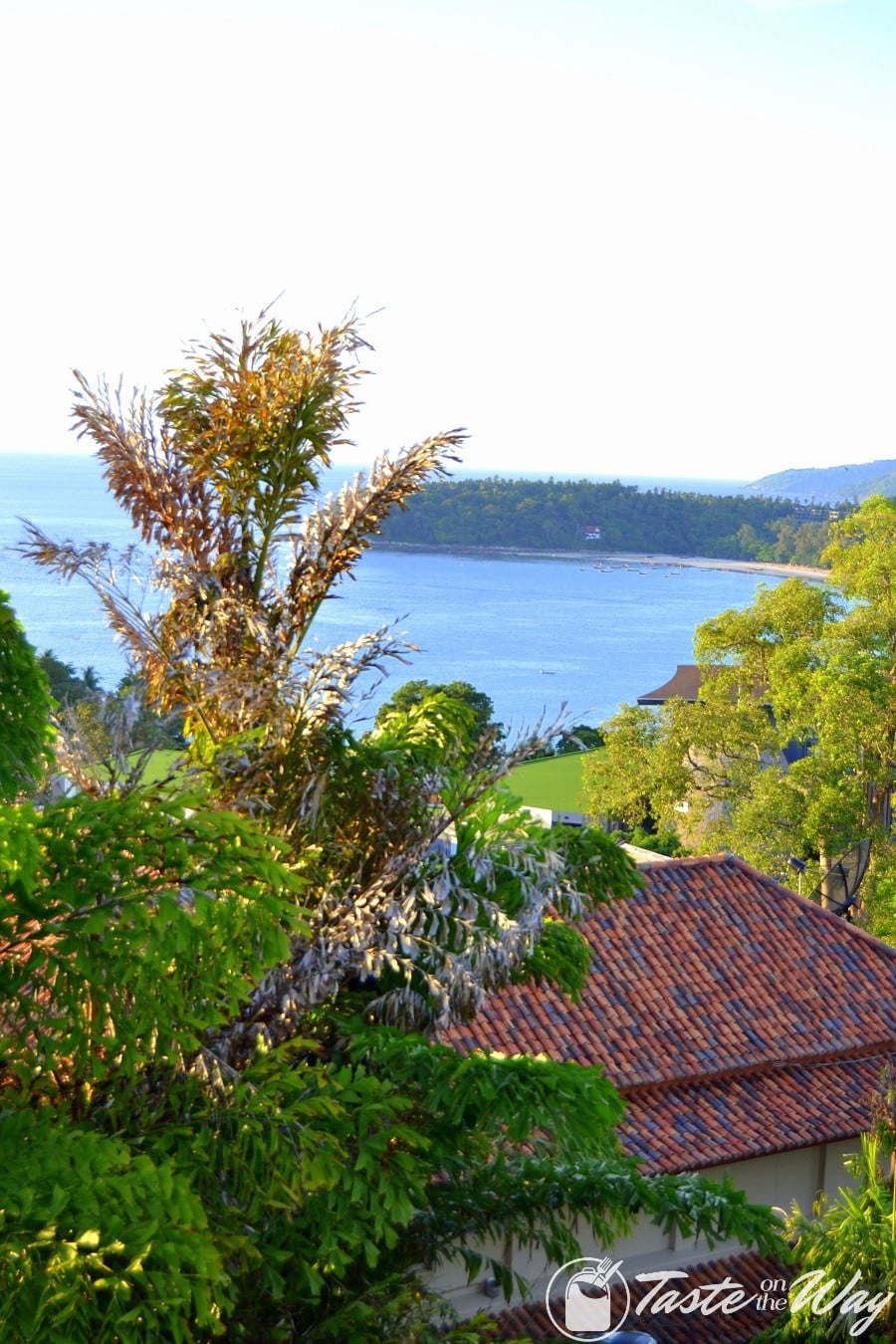 Even though most tourists come to Phuket for the nightlife, there are plenty of calm, picturesque getaways on the island. If you prefer to chill out during the day, you can get a room in a hotel up on a hill with a view. At night, you can take a tuk-tuk to Patong and party till the early morning.
Things to Do in Phuket
Other than the nightlife, there are plenty of things to do in Phuket during the day.
The Big Buddha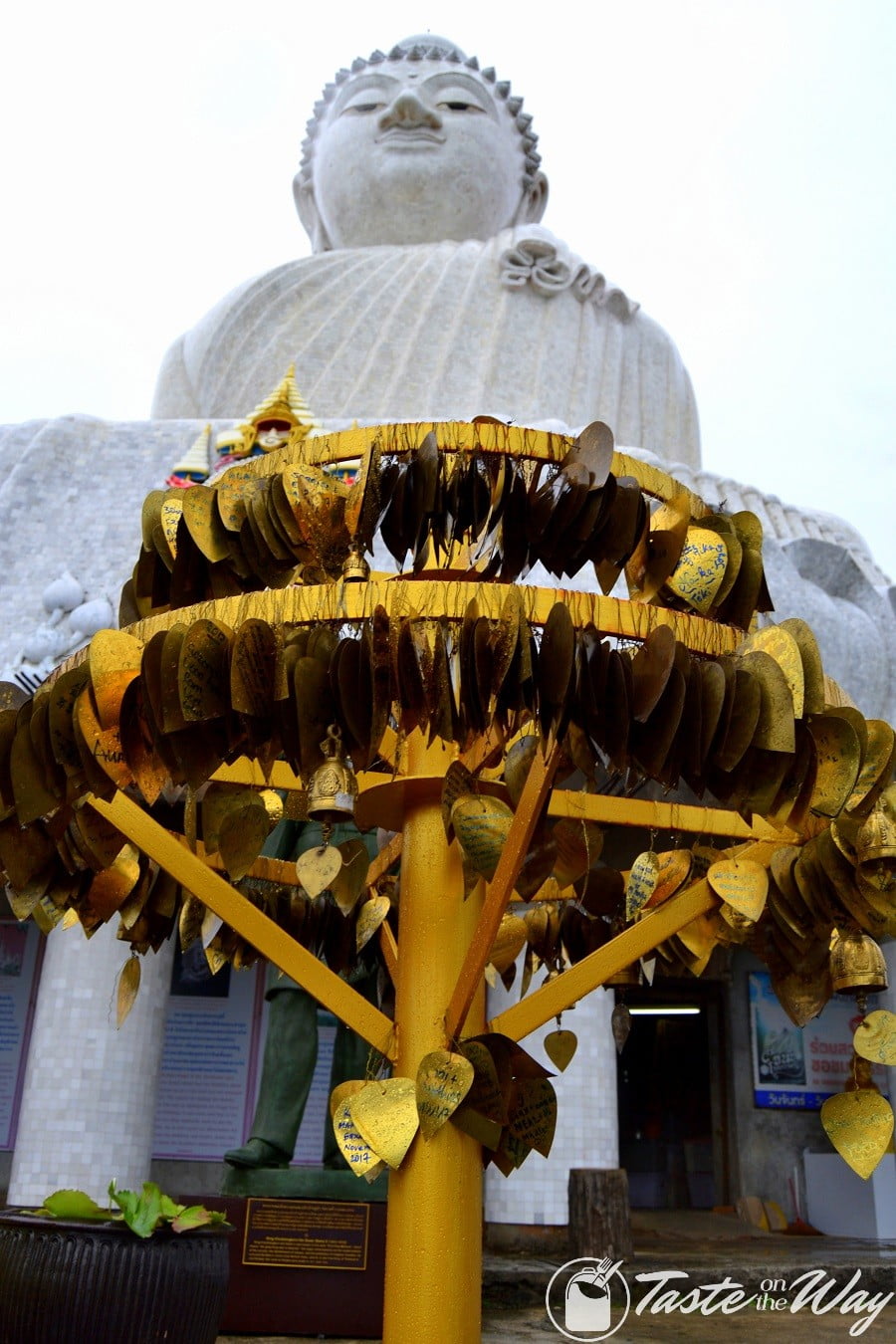 Big Buddha is an iconic temple on a mounting in Phuket. It's one of the main tourist attractions to see on the island. Though the temple is unfinished and still being built, it's an impressive architectural structure with magnificent views.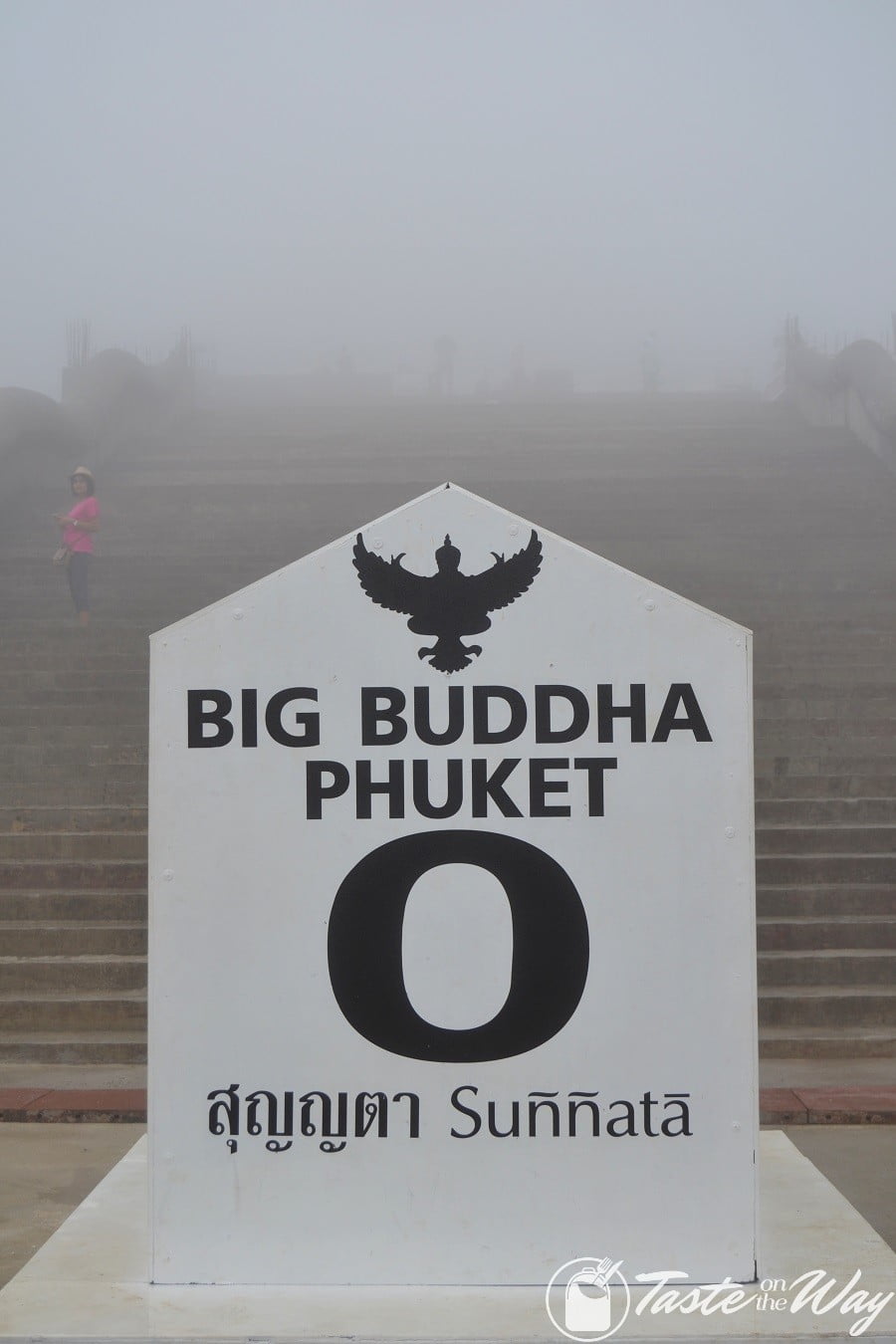 Be wary of the weather, though – a rainy day can mean that's the most you'll see of the Big Buddha and the views. 🙂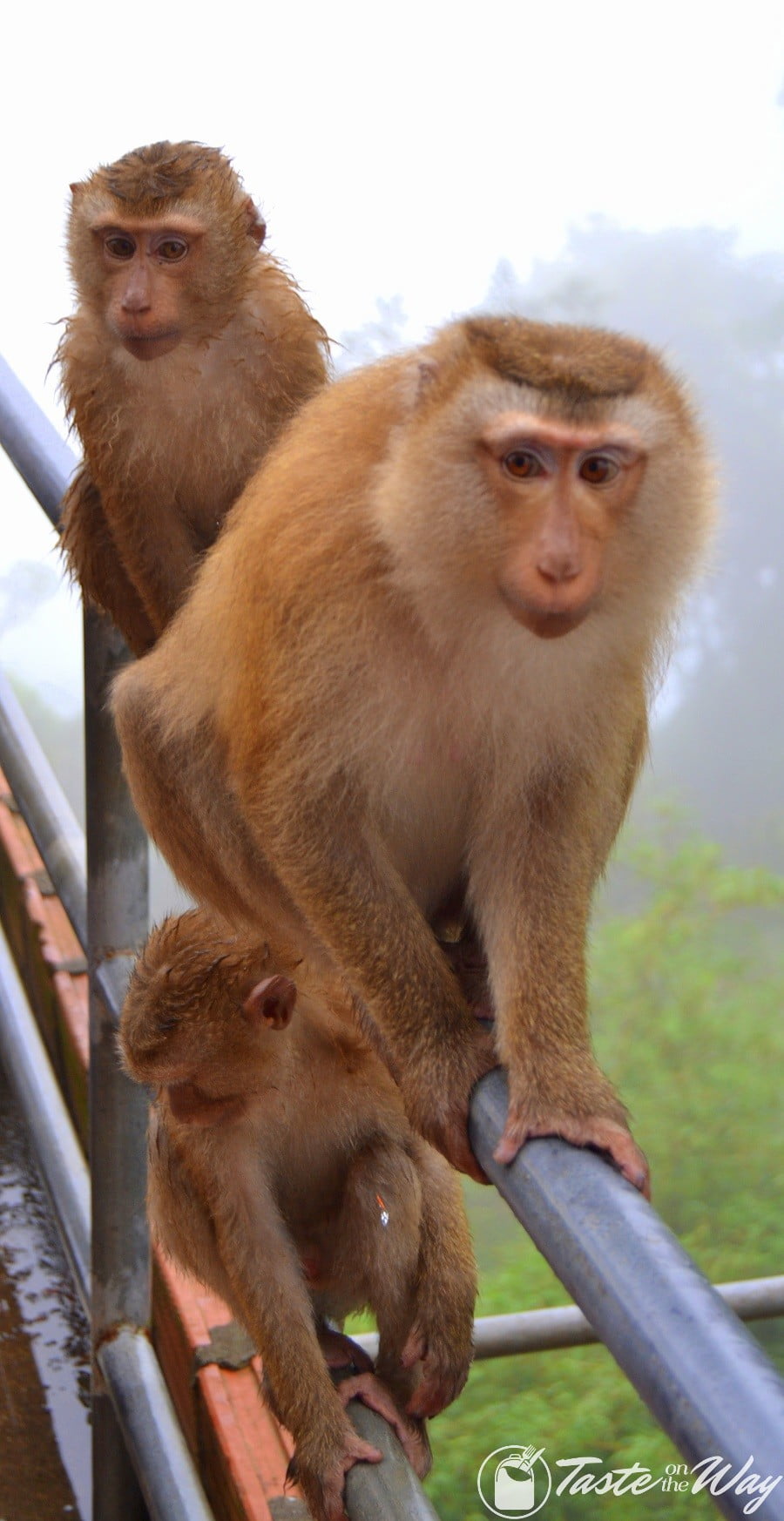 Big Buddha temple is also a great place to meet some tourist-friendly monkeys. Keep your bags closed and close to you, though – these little critters are quite the pickpockets!
Phuket Town
Phuket Town is the biggest town on the island, with a lot to see as far as urban Phuket goes. There are several noteworthy temples, a zoo, markets, and of course, restaurants and nightlife.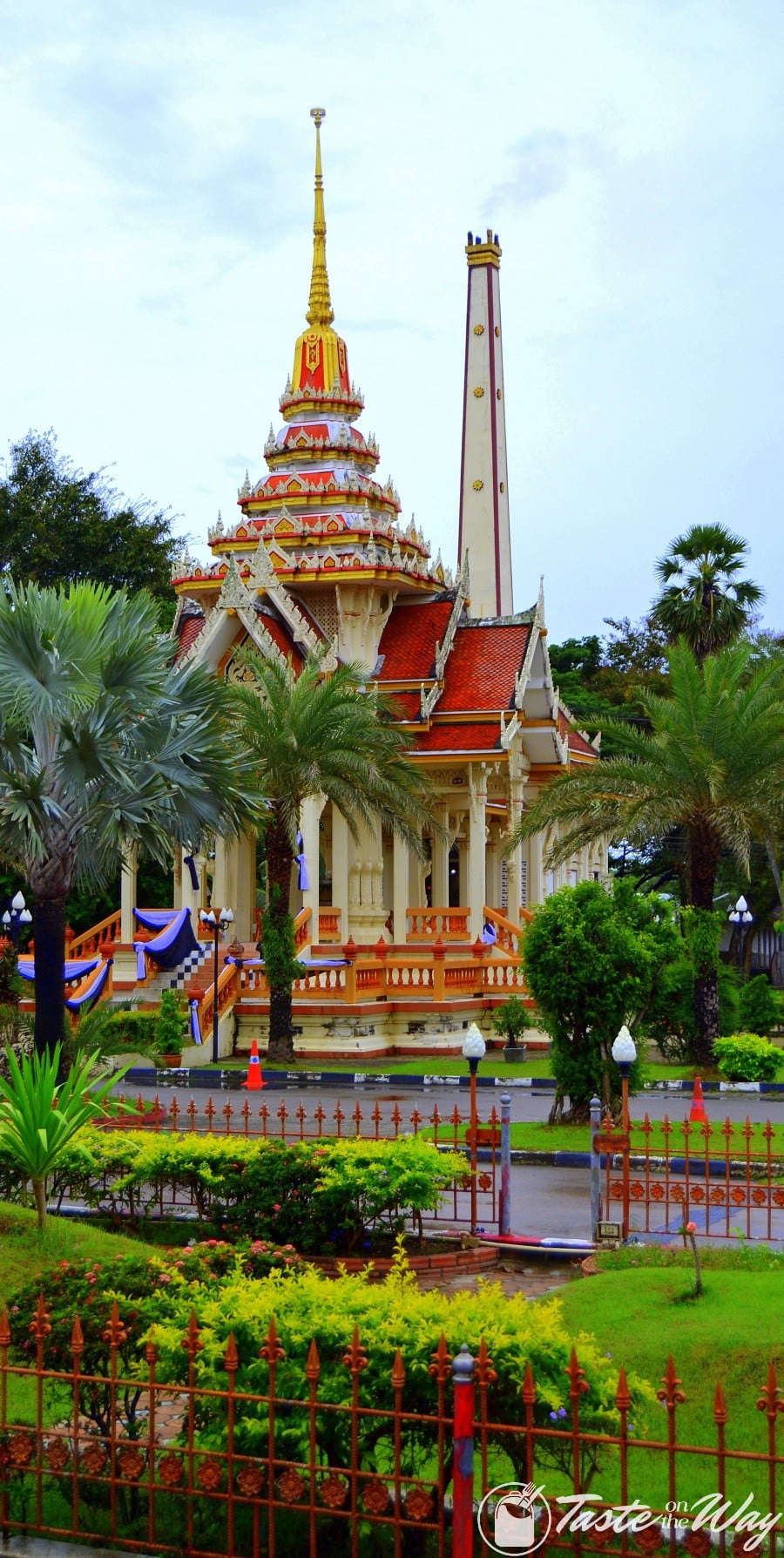 Wat Chaithararam is perhaps the most impressive one of the temples in Phuket.
Elephants in Phuket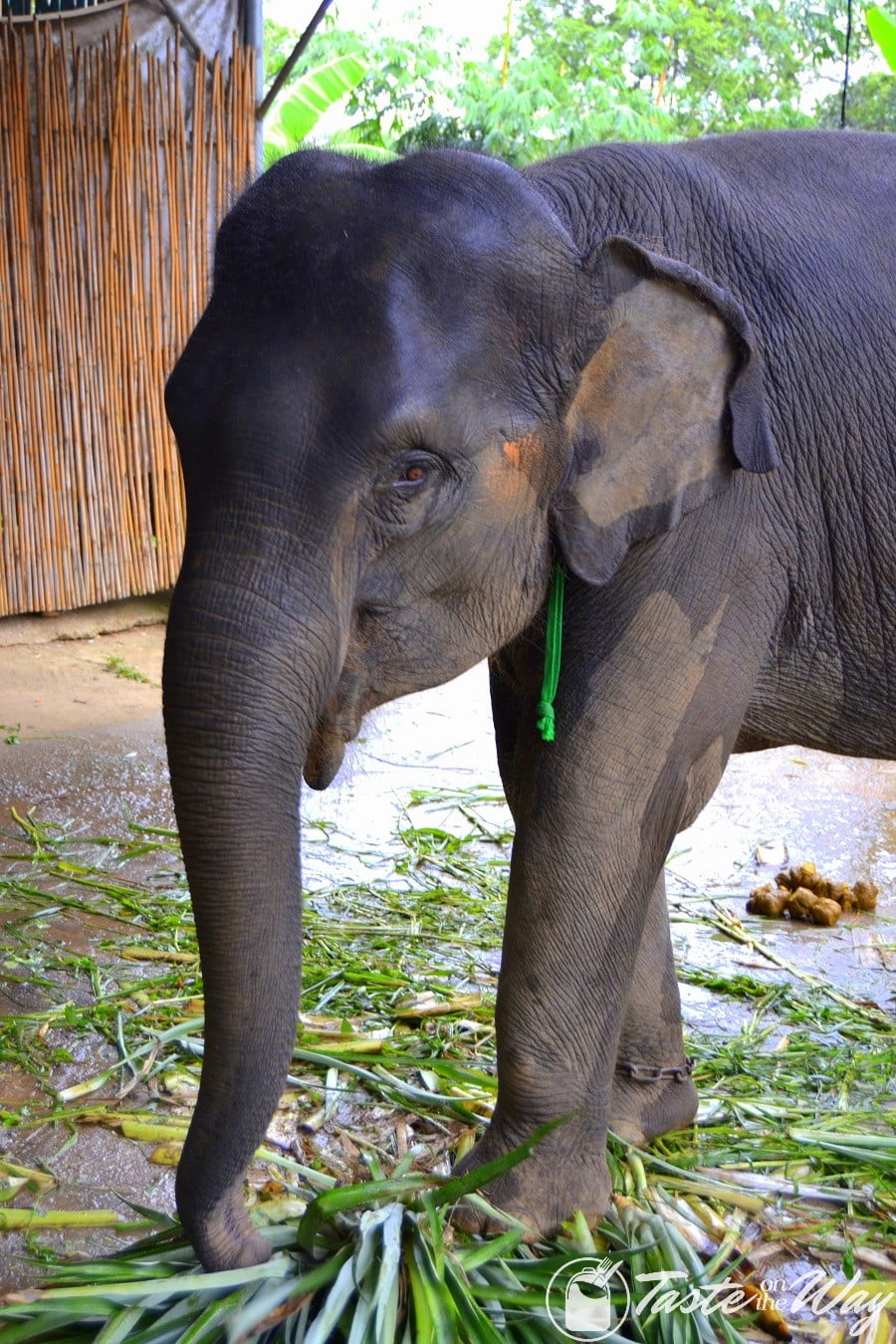 Elephants in Phuket make a controversial topic. Many tourists come here to see elephants and play with them, but the sad truth is that most so-called sanctuaries mistreat the animals. Make sure you do your research behind the one you choose before going on a tour!
Time to Choose – Phuket vs. Krabi!
It isn't a hard choice if you know what you want from your trip. But if you're still unsure, here are the pros and cons of each destination.
Krabi
Pros
Stunning scenery and beaches
Lots of outdoor activities for the whole family
Lots of tourist attractions
Not too touristy and feels very exotic
Cons
Nightlife leaves a lot to be desired.
Phuket
Pros
Great nightlife scene
A good choice of beautiful beaches
Lots of tourist attractions
Cons
Very touristy, sometimes overcrowded
We think the choice is easy. Go Krabi if you want to chill and enjoy an exotic vacation. Go to Phuket if you want to see more tourist attractions and like to party.
At the end of the day, nobody says you can't visit both – just like we did! 😉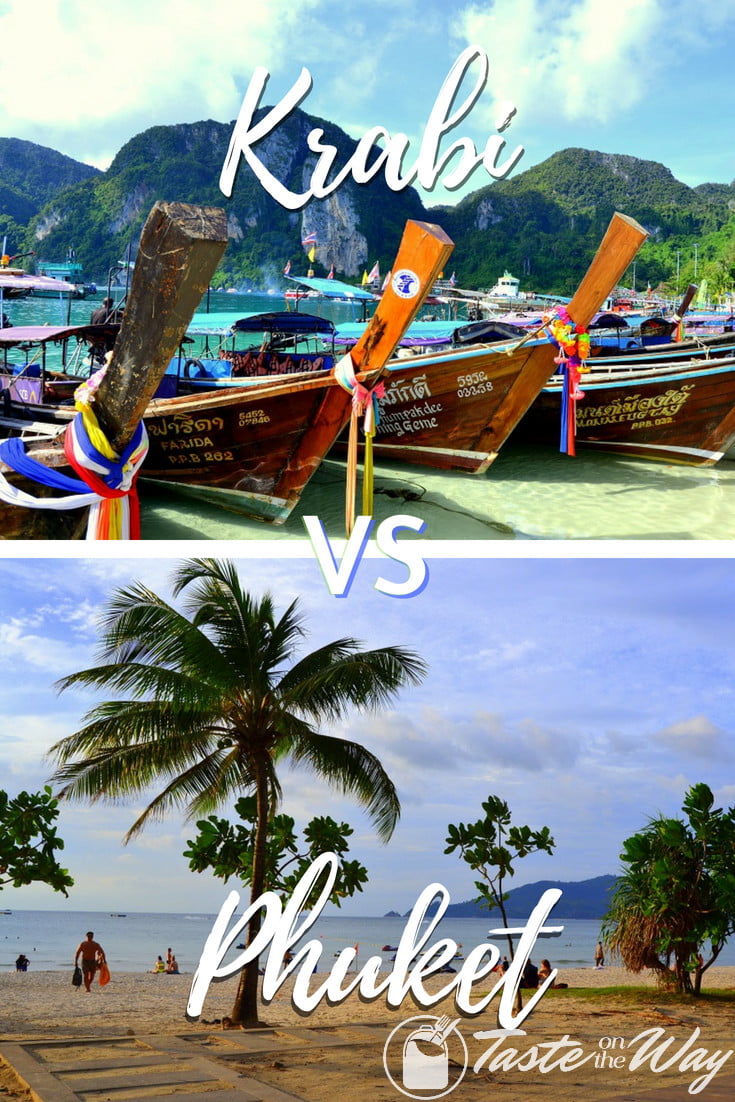 Liked this article? Check these out: