Planning your trip to Batumi, Georgia in June and looking for things to do while there? We've been there last June and here are the top 10 things we've done.
Batumi is a beautiful resort city on the coast of Black Sea in Georgia. It's known for being inexpensive for budget tourists and yet being able to provide luxury for well-off visitors. It's a modern well-developed city which still sticks to Georgian traditions too.
If you're going to Batumi, go there for beaches, mountains, great food, and hospitality. That's precisely what we've found, and we definitely will be coming back when we have a chance.
Batumi is buzzing with activity day and night, so there's a lot to do especially if you're on a few days trip (we recommend at least a week). And here are our top 10 things to do while there.
What's This About?
Go to the Beach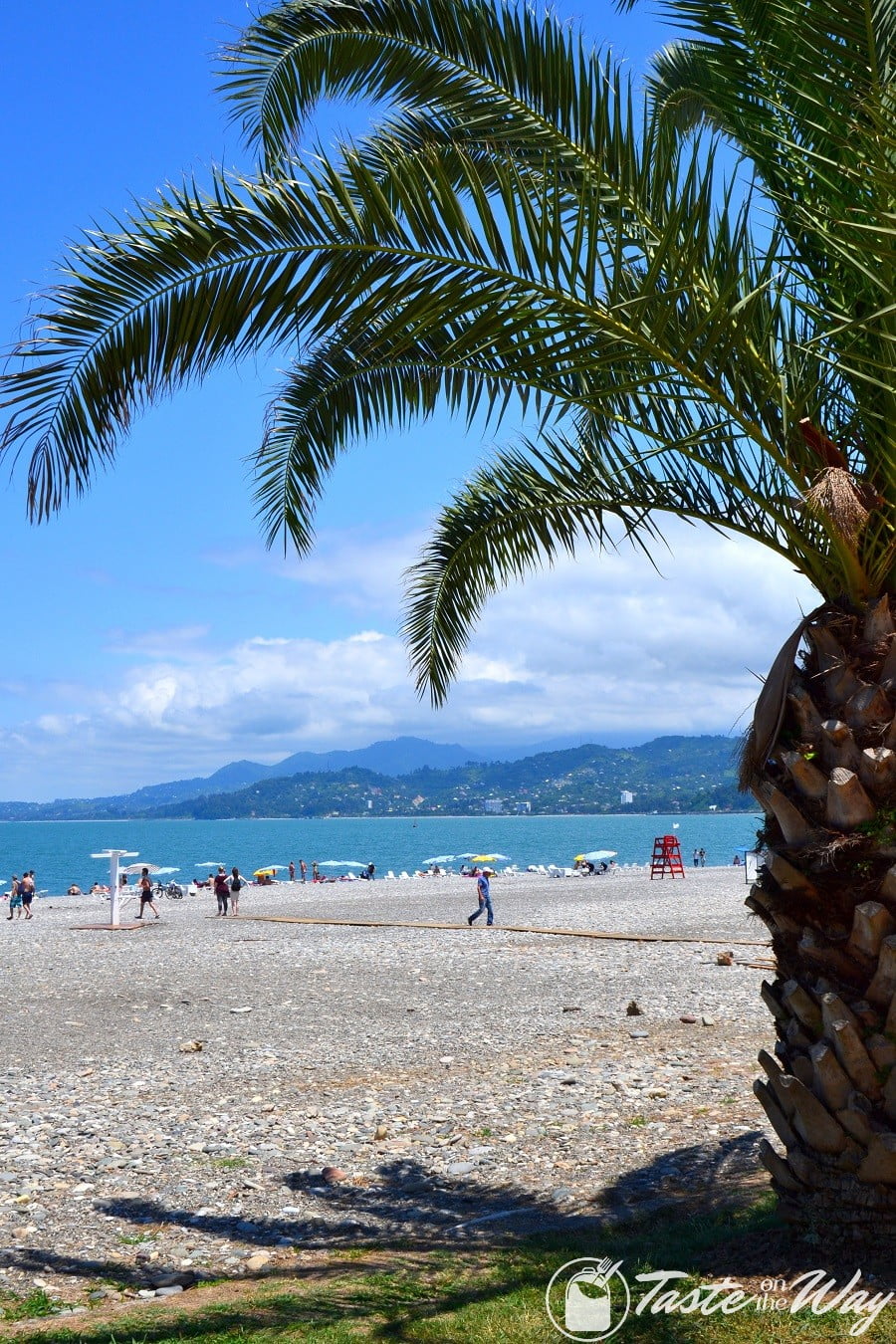 Yes, most definitely go to the beach. The weather is already hot in June, and you will be able to enjoy the pebbly beach and the sea. It's not the high season during this time, so the beaches are not overcrowded. And they are easily accessible from the city.
Batumi has a very long coast riddled with beaches (it's about 6km long), so you'll find space and have something to choose from. The beaches are pebbled which is good or bad depending on how you like them.
Water Activities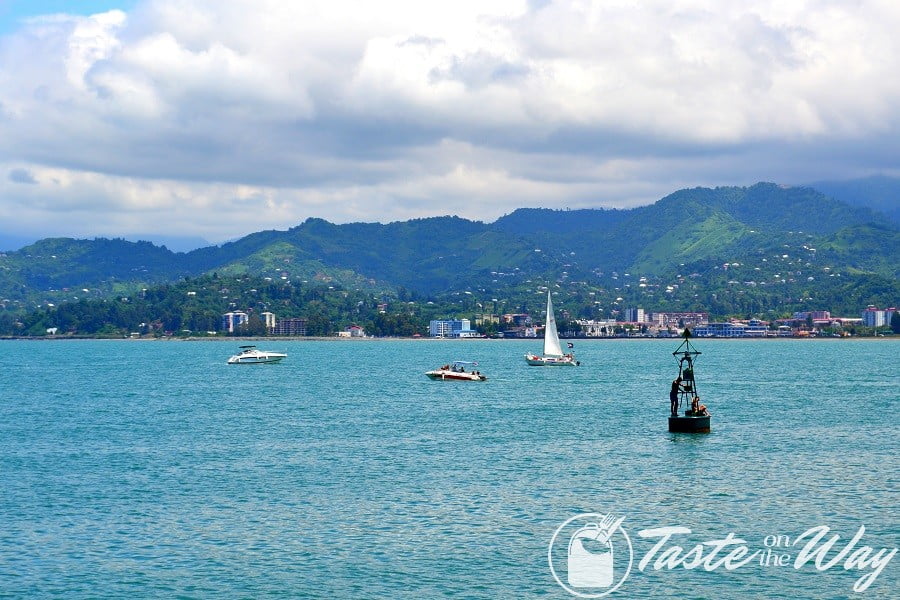 There are plenty of water activities in Batumi, and they are easily accessible. If you hang around the coast near the port, you will be offered some activity — these range from boat trips to wakeboarding and so on. If you're into it at all, you can haggle and get an excellent deal.
Ride a Bike on the Beachside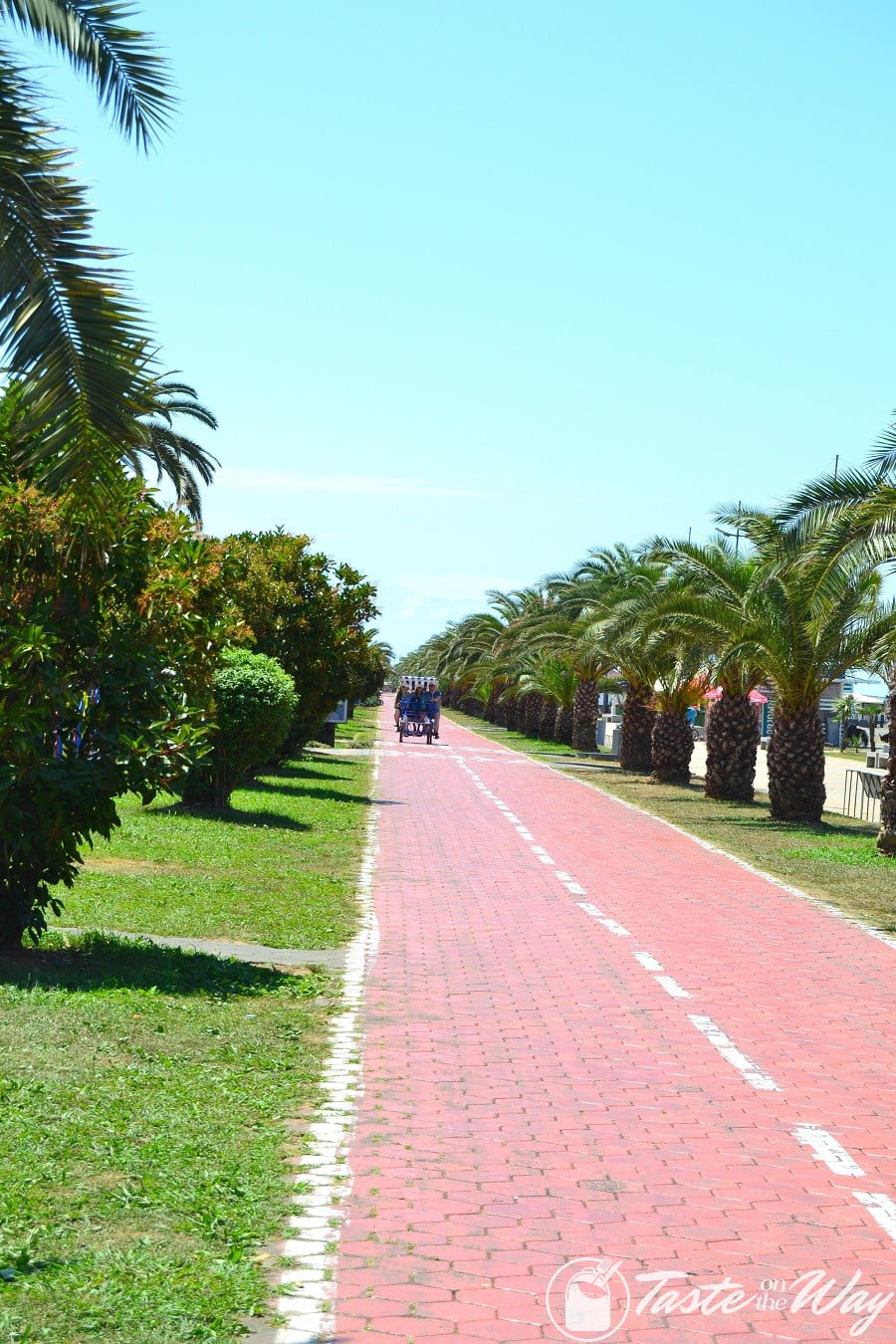 Batumi has one of the best beachside promenades we've seen anywhere. As mentioned, the beachside goes on for 6km from the city center all the way to the airport. And so does the promenade. So you can rent a bike as a nice ride and a great way to see the city (and the beaches).
Argo Cable Car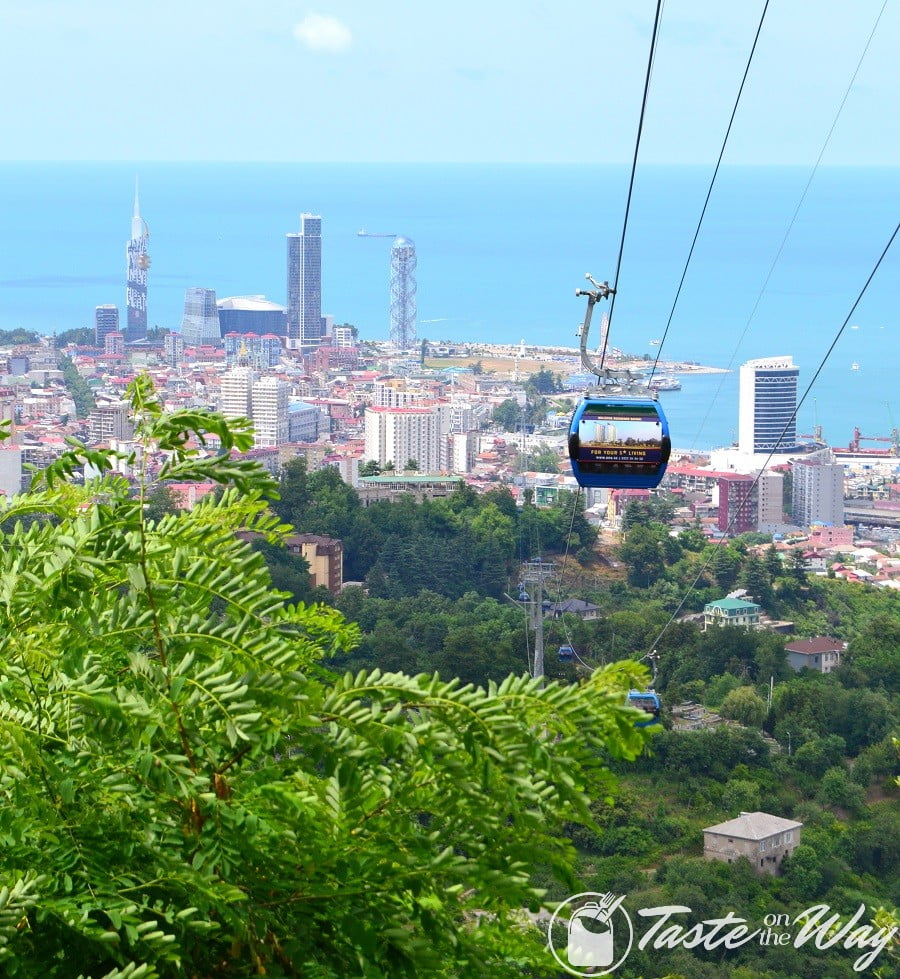 Fancy panoramic views? We do too. And the best way to see Batumi from above is by taking the Argo cable car to the top of the Anuria Mountain. It's a short and inexpensive ride, and you're rewarded with the best views of Batumi.
Take a Long Way Down from the Anuria Mountain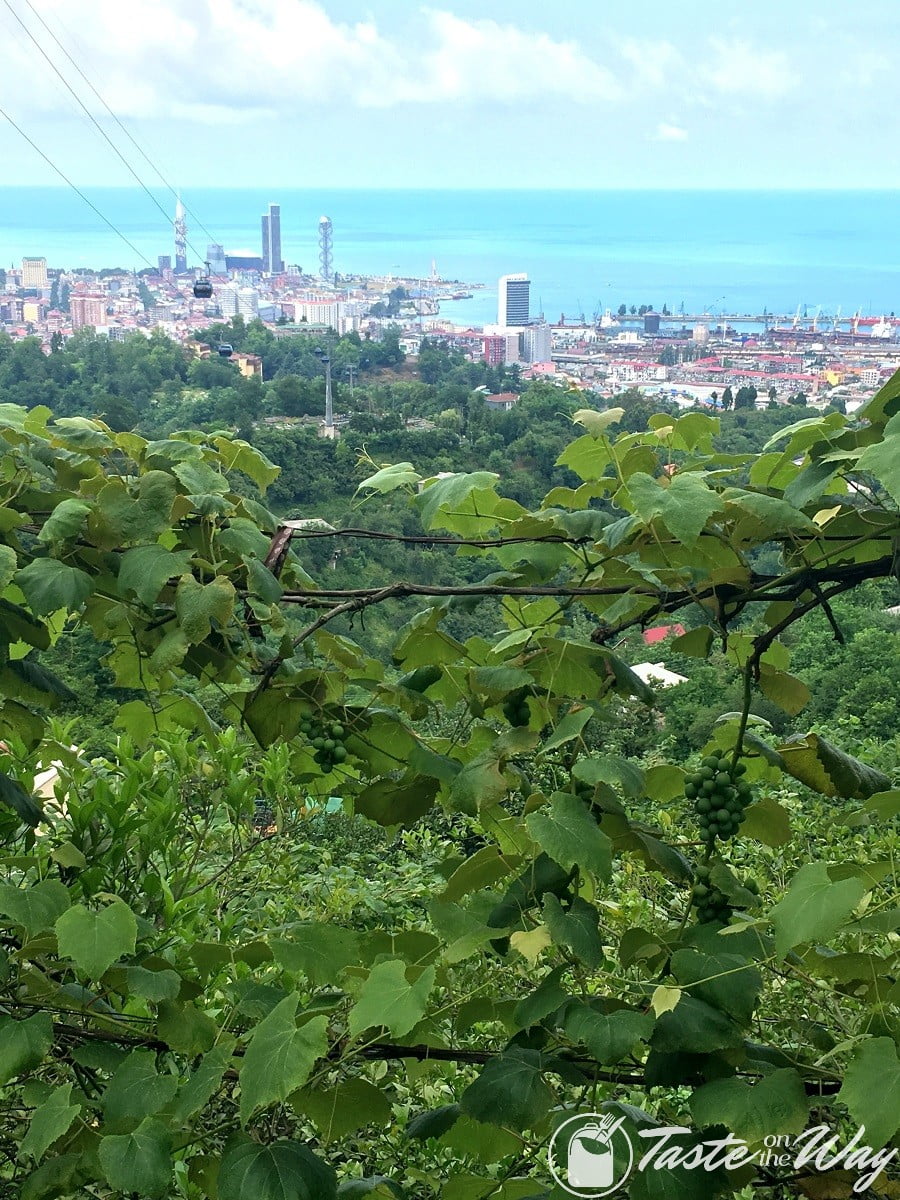 If you like a little adventure as much as we do, here's a crazy tip. While the Argo ticket is a return ticket, and you can quickly go back to the city the same way you came up, but there's a long way down too.
If you leave the viewpoint, you can take the road down through the outskirts of Batumi. That way you will see so much more picturesque views, as well as the unseen side of Batumi which is so different from the touristy areas.
Visit a Skyscraper Restaurant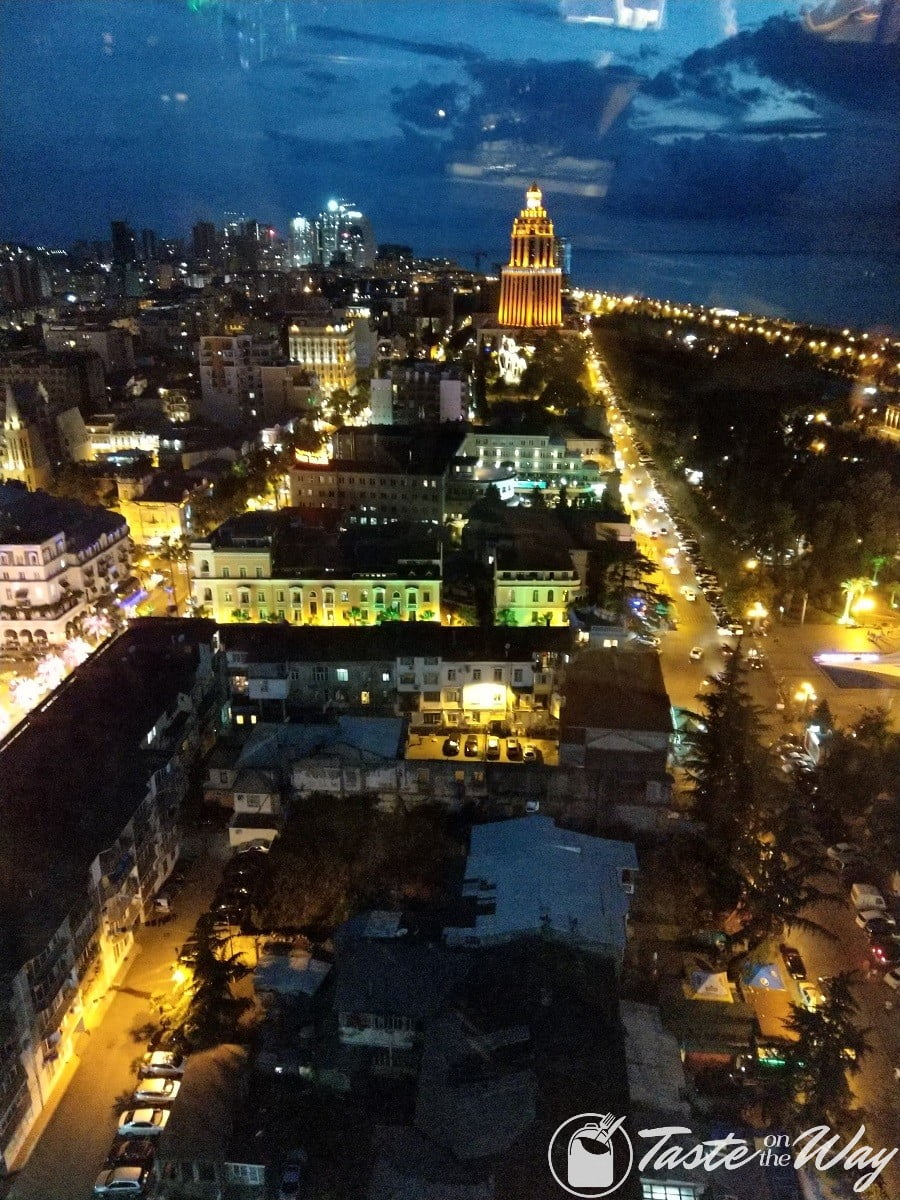 Batumi has a beautiful skyline with some modern skyscrapers. Many of them are hotels, which means they almost certainly have restaurants and bars you can visit for amazing views. You don't even have to live in one.
We took the opportunity to visit a restaurant atop the Radisson Blu tower. The night views of the city didn't disappoint.
Ferris Wheel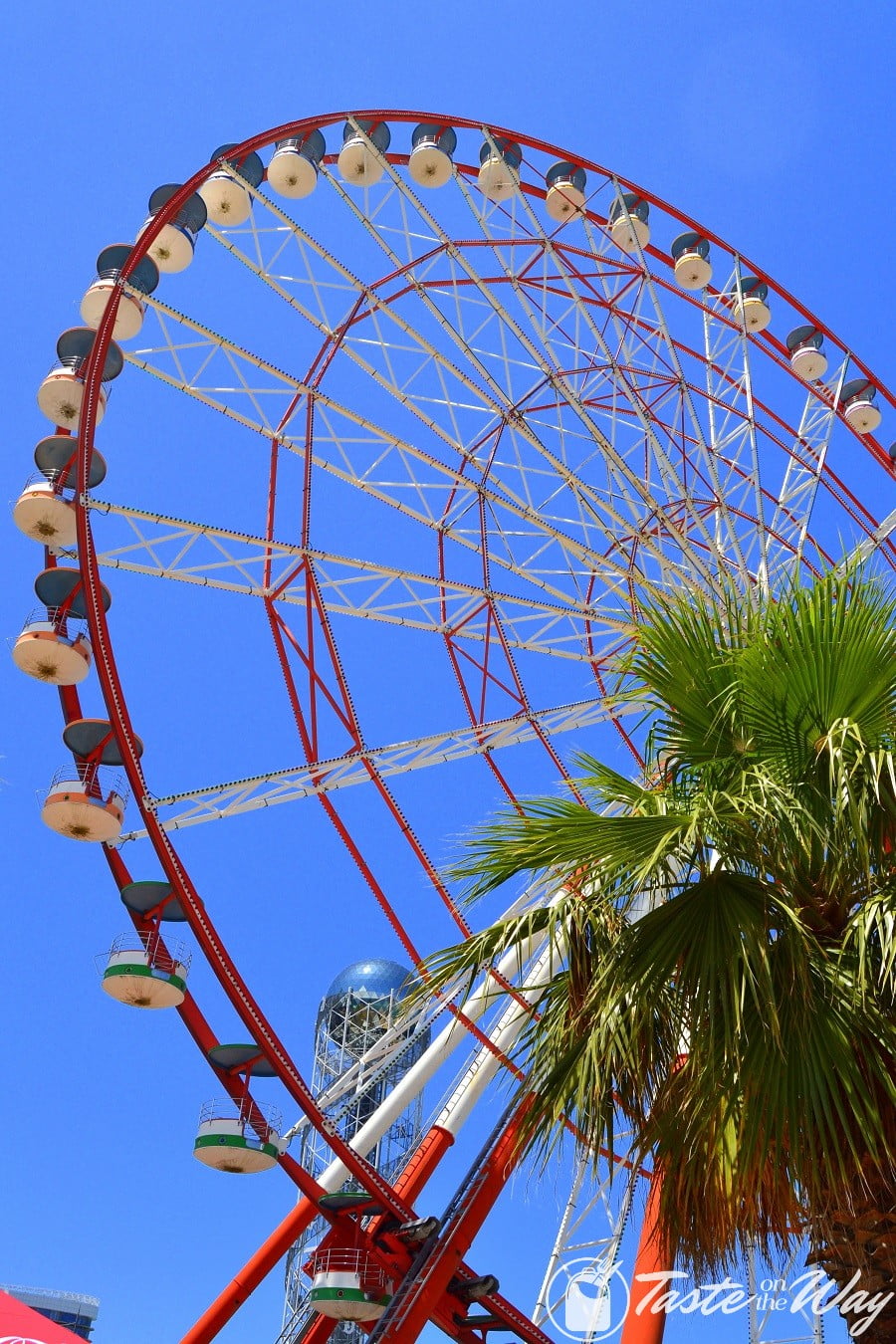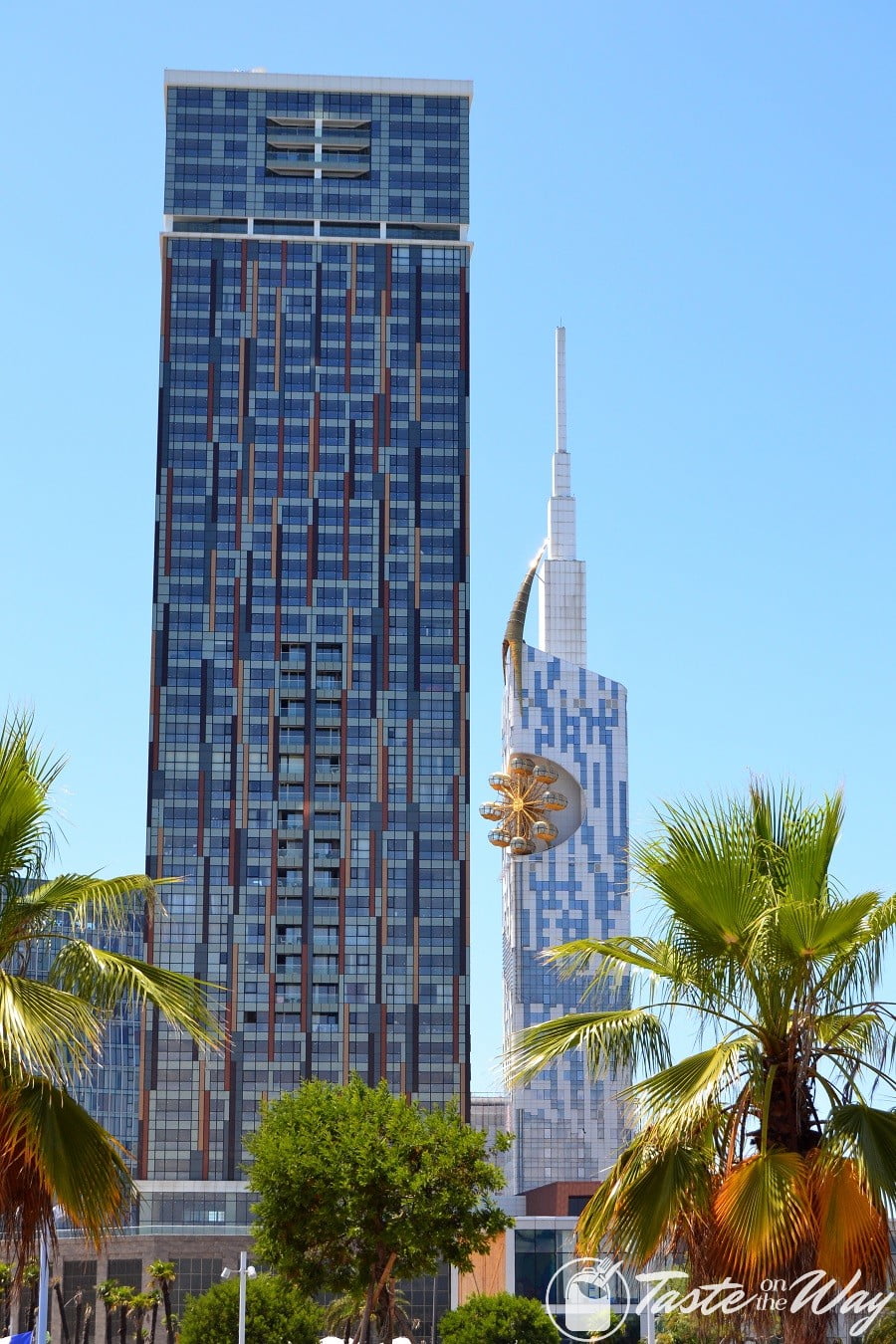 There are two Ferris wheels in Batumi. One by the sea and the Nino and Ali statue, and the other is at the top of the Batumi Tower building. We won't advocate visiting any one of them, but you can do both if you want. It's just another excellent way to see the Black Sea and the city from above.
Try Georgian Food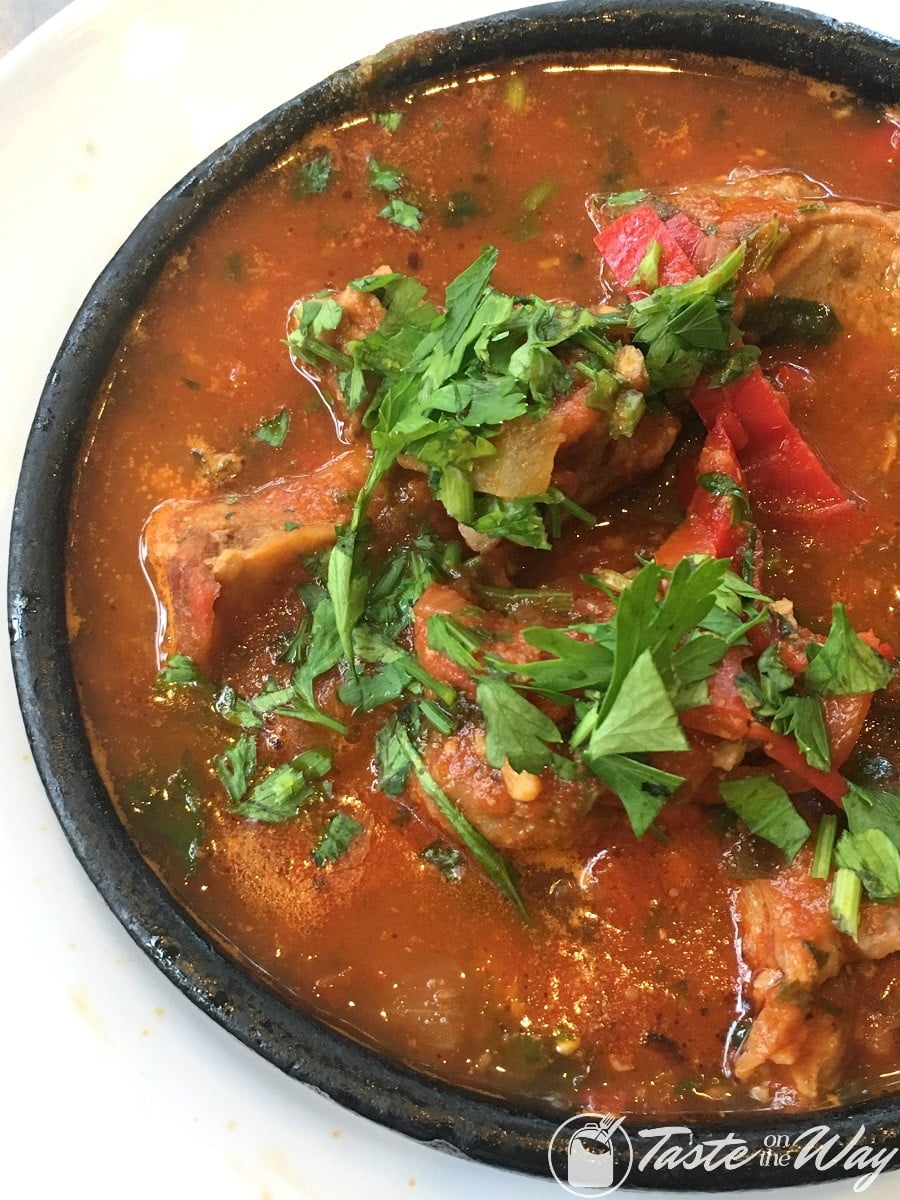 Georgian food is diverse, delicious and hard to pronounce. But it's amazing. You have to try as many different dishes as you can and find your favorites. The cuisine has lots of meats and stews, but also pastries. So even if you're a vegetarian, you will have a lot to choose from.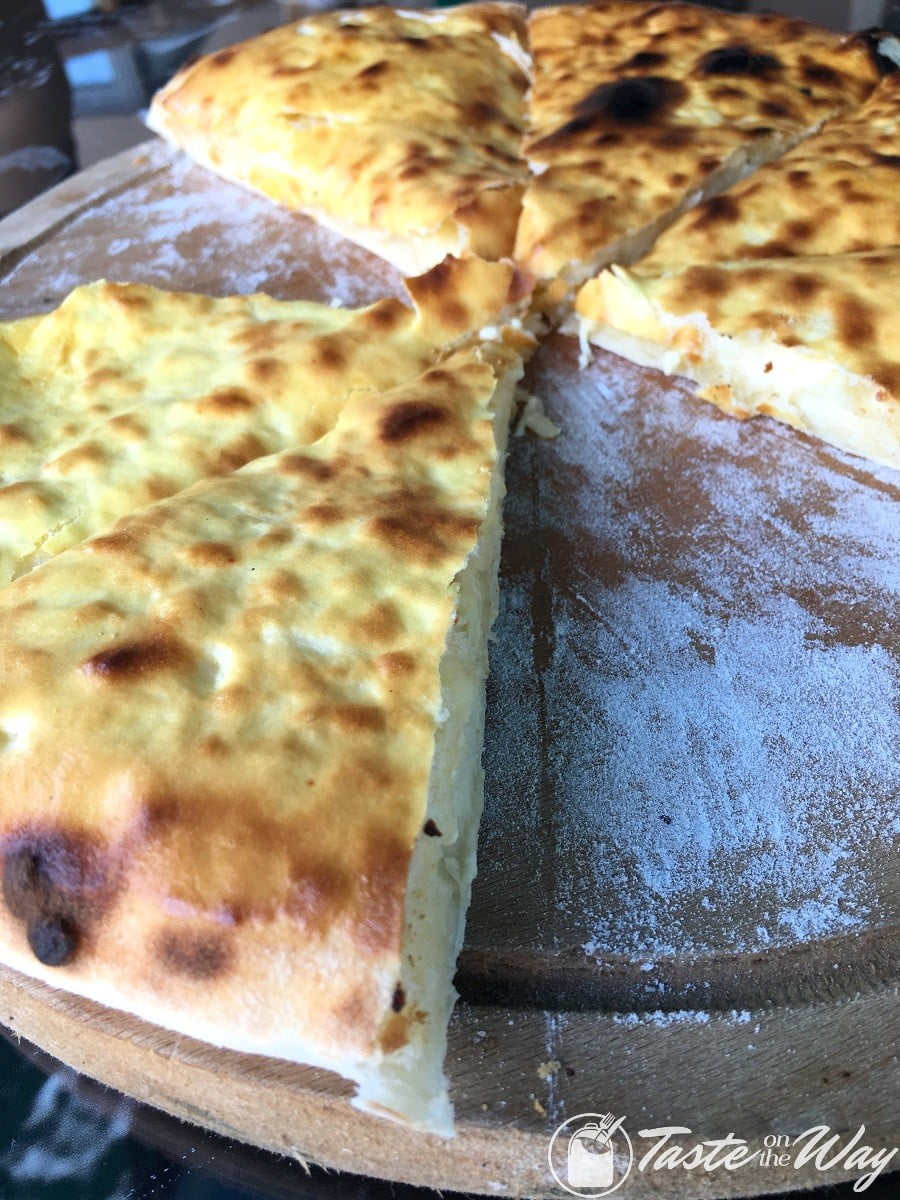 Our tip is to look for restaurants away from the Batumi Boulevard – the prices vary several times. And in our personal opinion, small family run restaurants make the food even more delicious.
Batumi Boulevard Dancing Fountains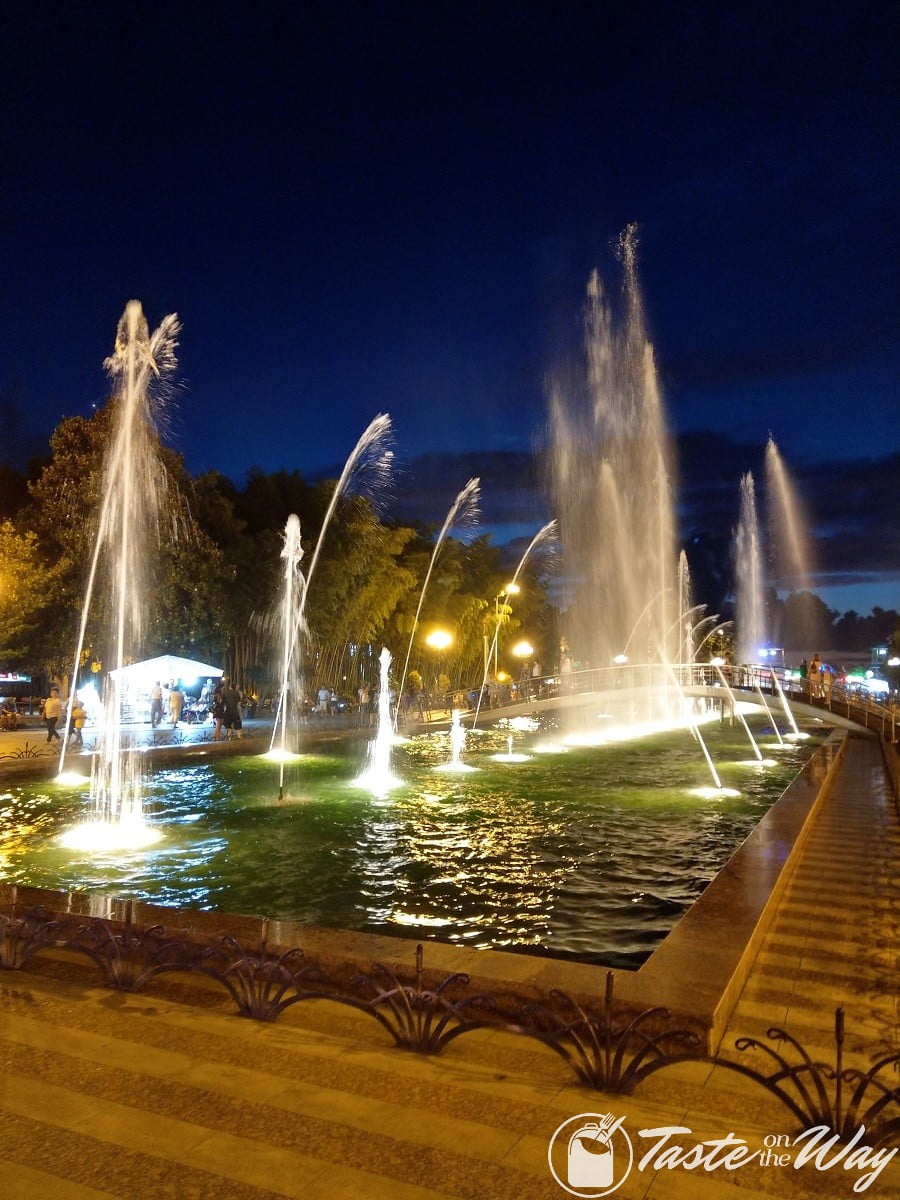 While the Dancing Fountains in the Batumi Boulevard are not the most spectacular in the world, they are still cool to check out at night. It's a pretty sight to see on your evening walk to chill out after the day's adventures.
Discover the Diverse Architecture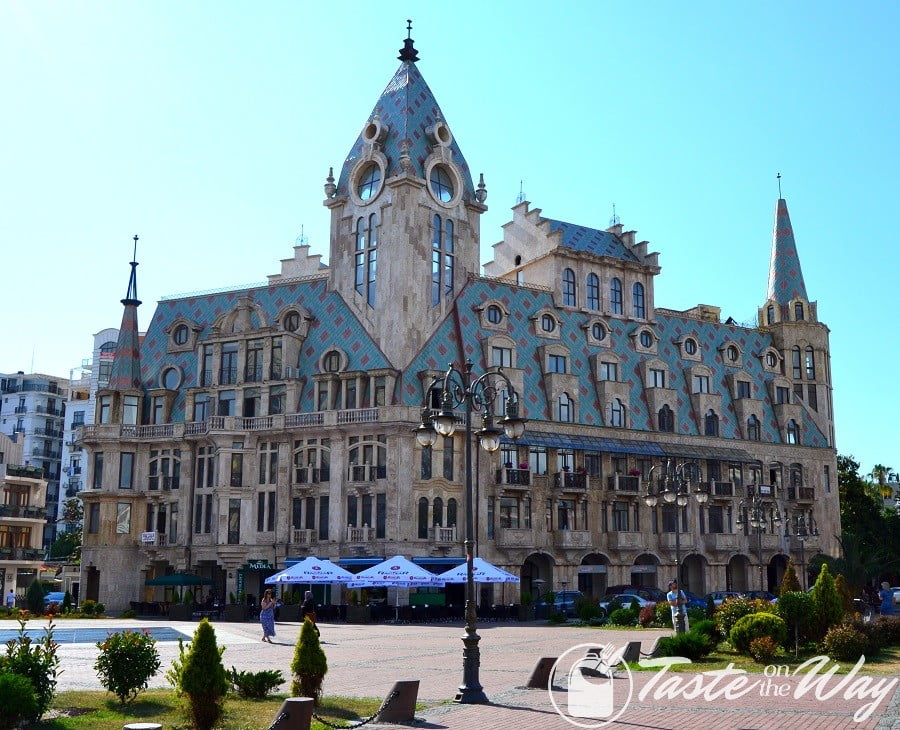 Batumi's architecture has to be one of the most interestingly diverse we've seen anywhere around the world. It's so fun to walk around the city and discover something so curious. It's a vast mix of different architectural styles, from Roman and classic to modern and whimsical.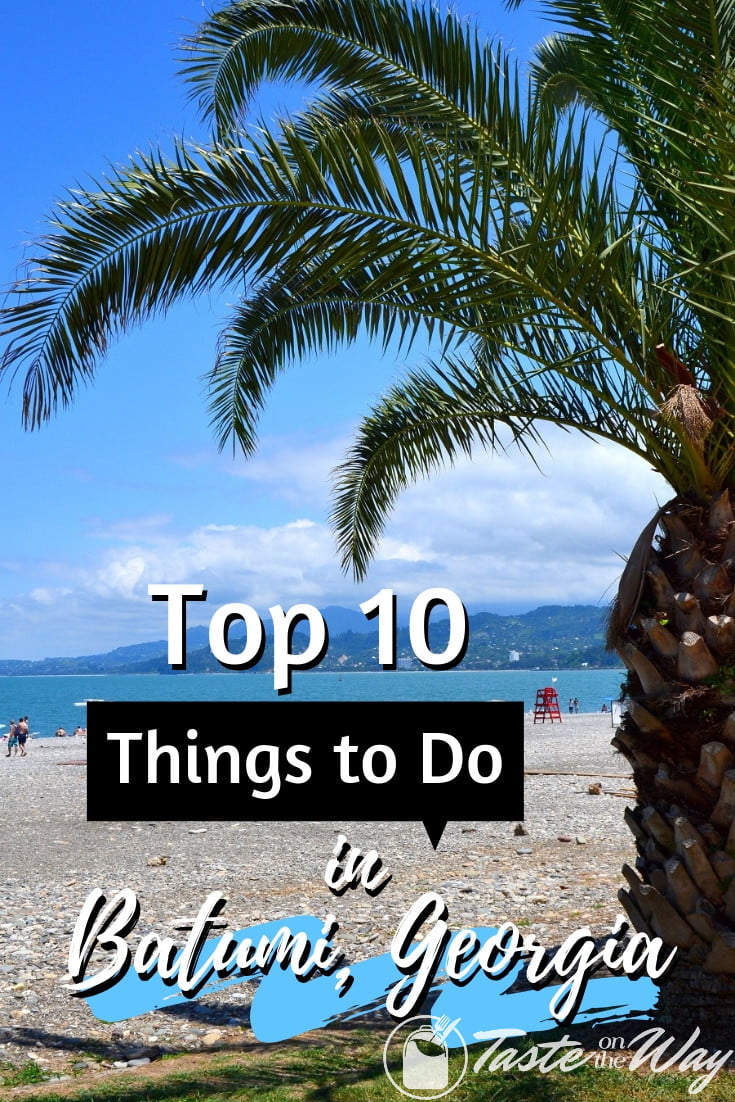 Liked this article? Check these out: