Our three-day journey to Barcelona in the spring was both a delightful revisit to a city we adore and an opportunity to discover new experiences. This trip was filled with exploration, flavors, and enjoyment of the Catalan culture. Below, We'll walk you through our days in Barcelona, highlighting the various experiences.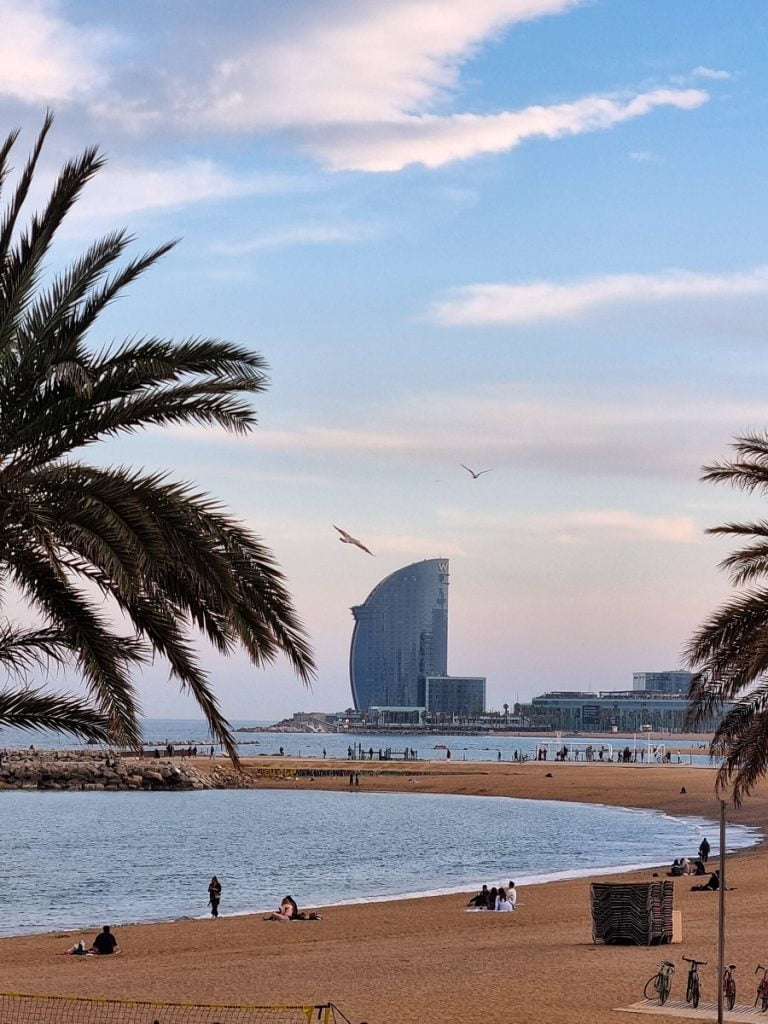 What's This About?
Day 1: Arrival and Exploration
Arrival at the Hotel: Upon our arrival in Barcelona, we checked into our hotel located near Plaça de Catalunya, the heart of the city. The strategic location provided easy access to the most celebrated attractions.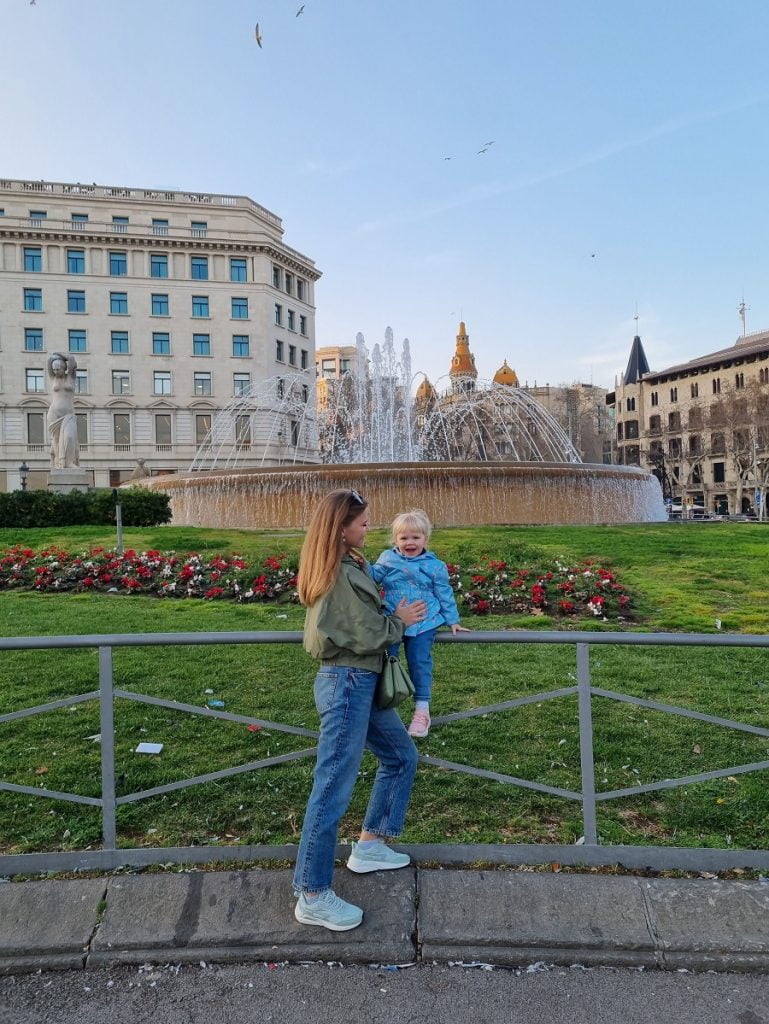 Walk to Mercado de La Boqueria: Our first venture was a leisurely stroll to the famous Mercado de La Boqueria, a bustling market known for its vibrant atmosphere and a wide array of fresh produce. We indulged in some fresh berries, seasonal fruits, and, of course, the renowned Spanish Jamon. The flavors were as colorful and diverse as the market itself.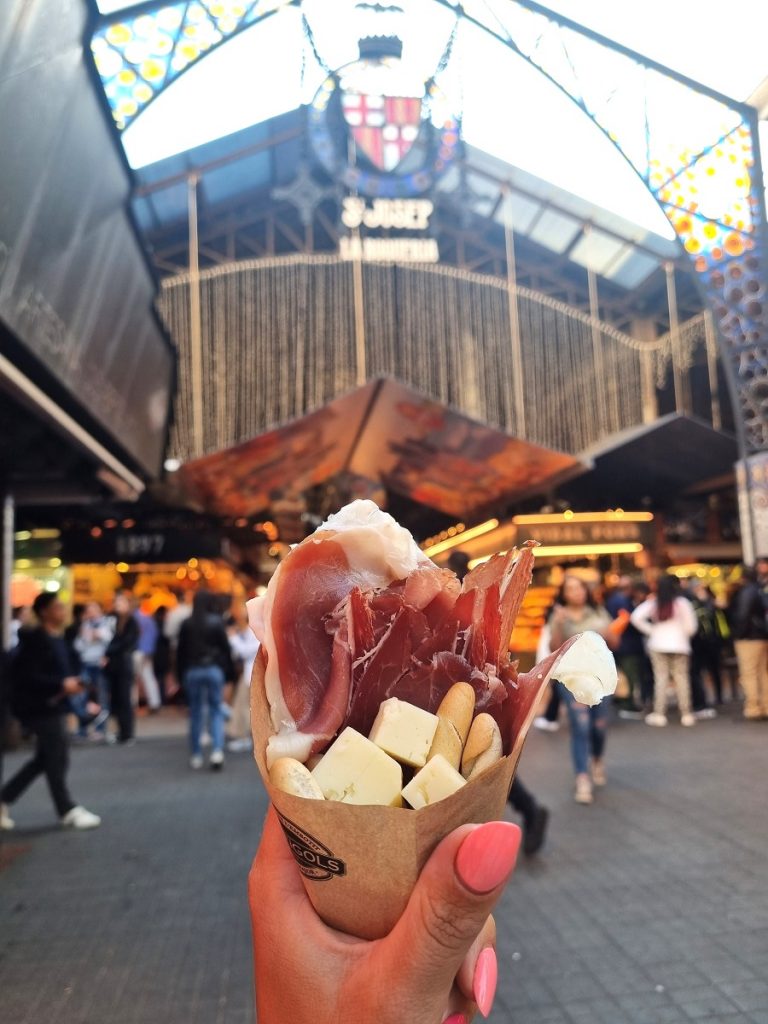 Mercado de La Boqueria, officially known as Mercat de Sant Josep de la Boqueria, is one of Barcelona's most famous and vibrant food markets. Located on La Rambla in the heart of the city, it's a bustling hub where locals and tourists alike come to shop for fresh produce, meats, seafood, cheeses, and more.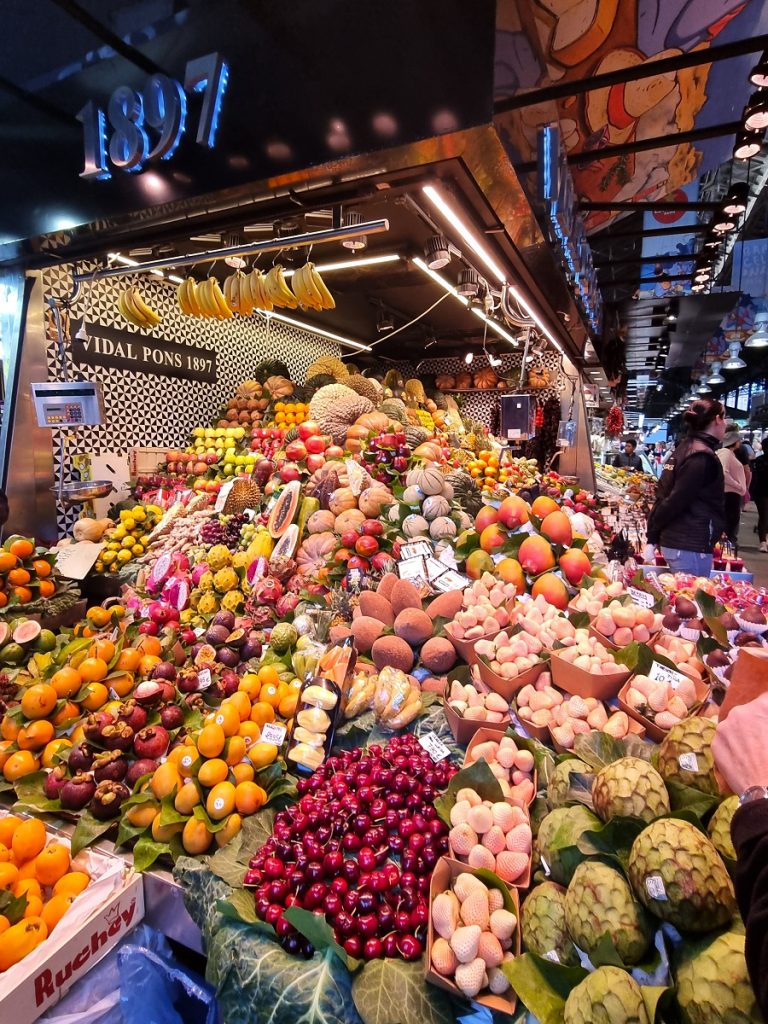 Evening by the Sea: As the sun began to dip, we headed towards the beach to witness a beautiful sunset. The soft hues of pink and orange reflecting off the Mediterranean were a soothing end to our first day.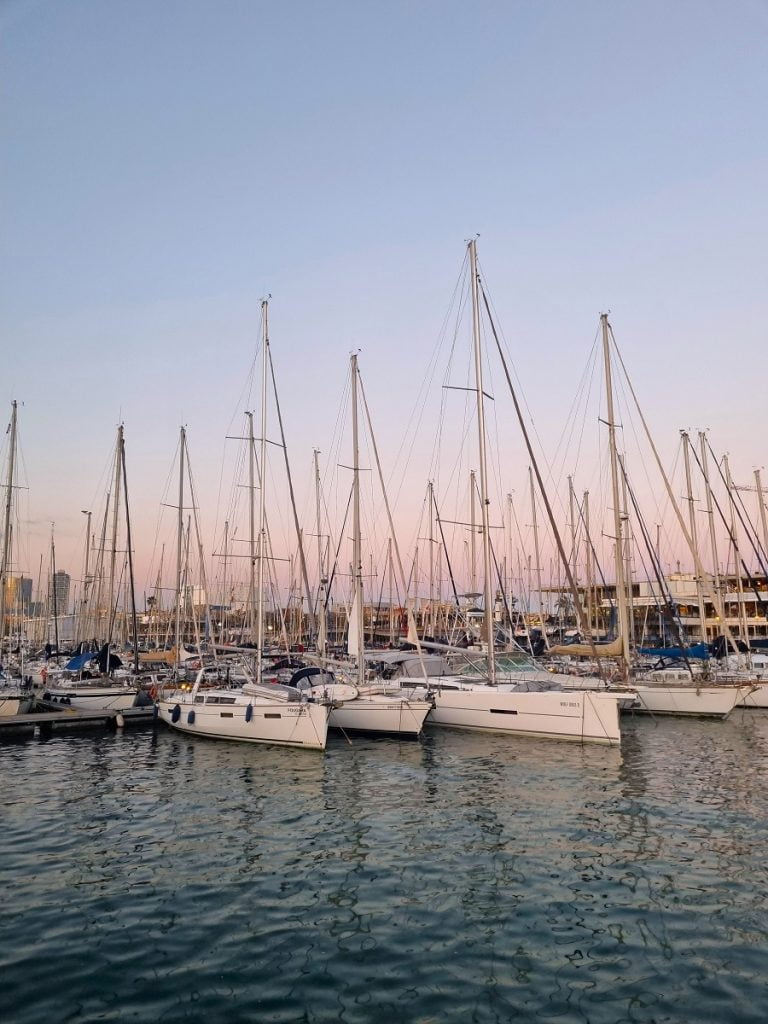 An evening walk by the sea in Barcelona is a serene and captivating experience that offers a delightful contrast to the bustling city life. The gentle Mediterranean breeze, the soft rustling of palm trees, and the rhythmic sound of waves create a calming ambiance that attracts both locals and tourists alike.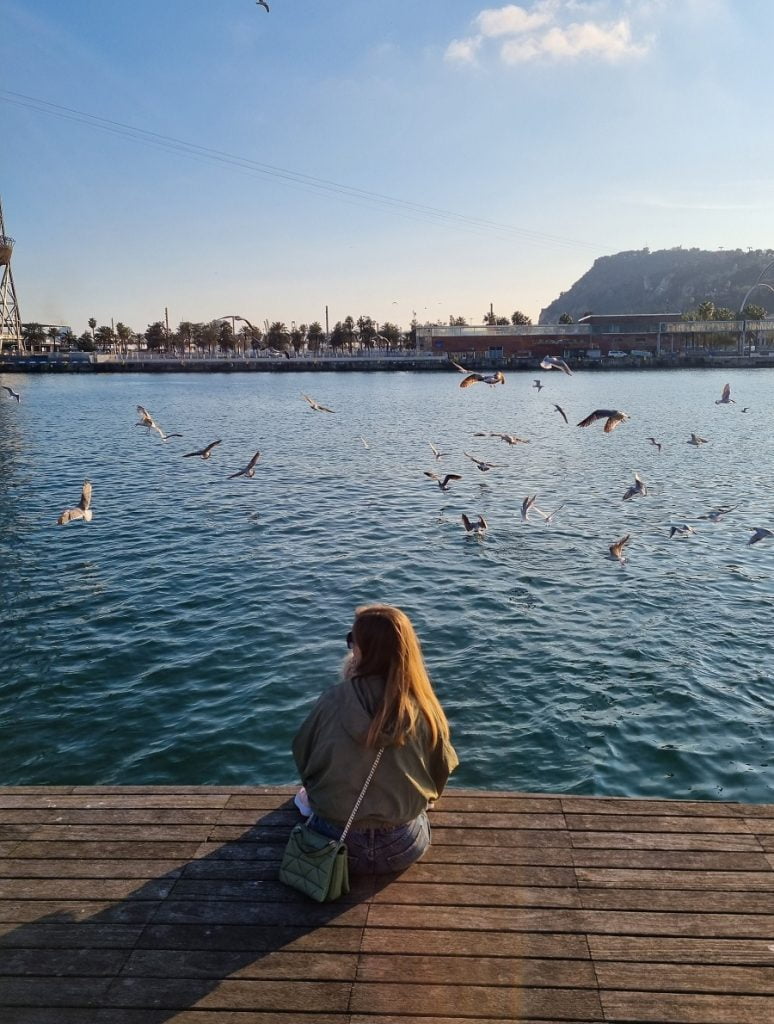 Barcelona's extensive coastline features beautiful beaches and promenades that stretch along the city's waterfront. The most popular of these is the San Sebastian Beach, known for its golden sands and vibrant beach culture.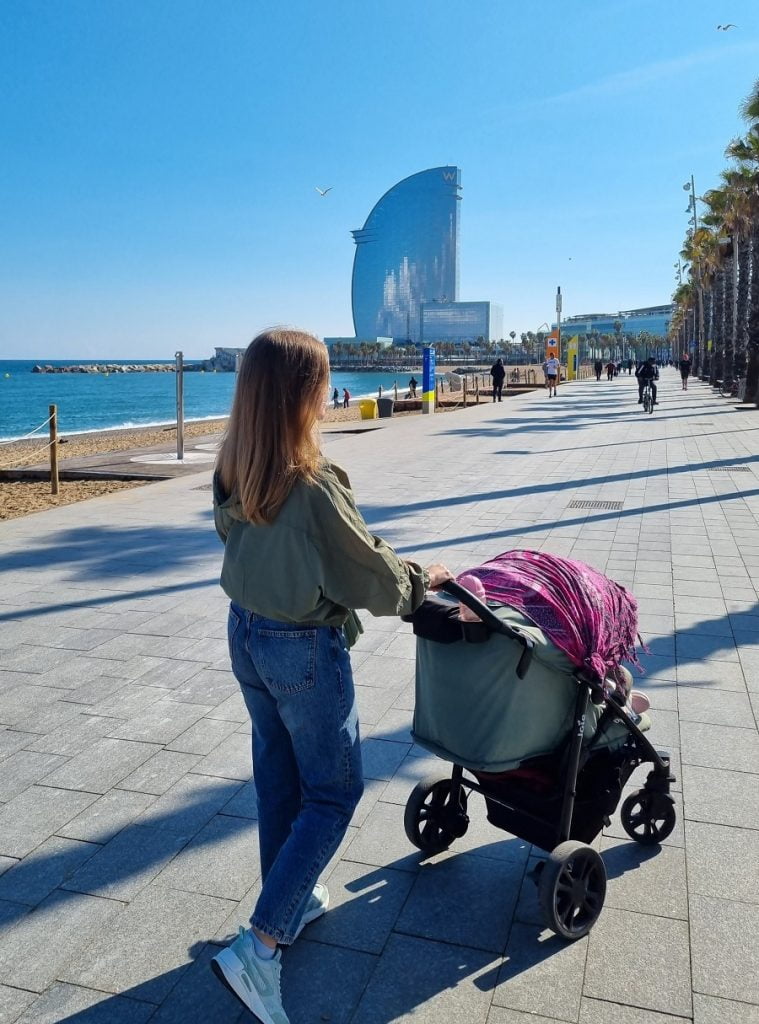 As the sun begins to set, the area takes on a magical glow, with the sky painted in shades of pink, orange, and purple.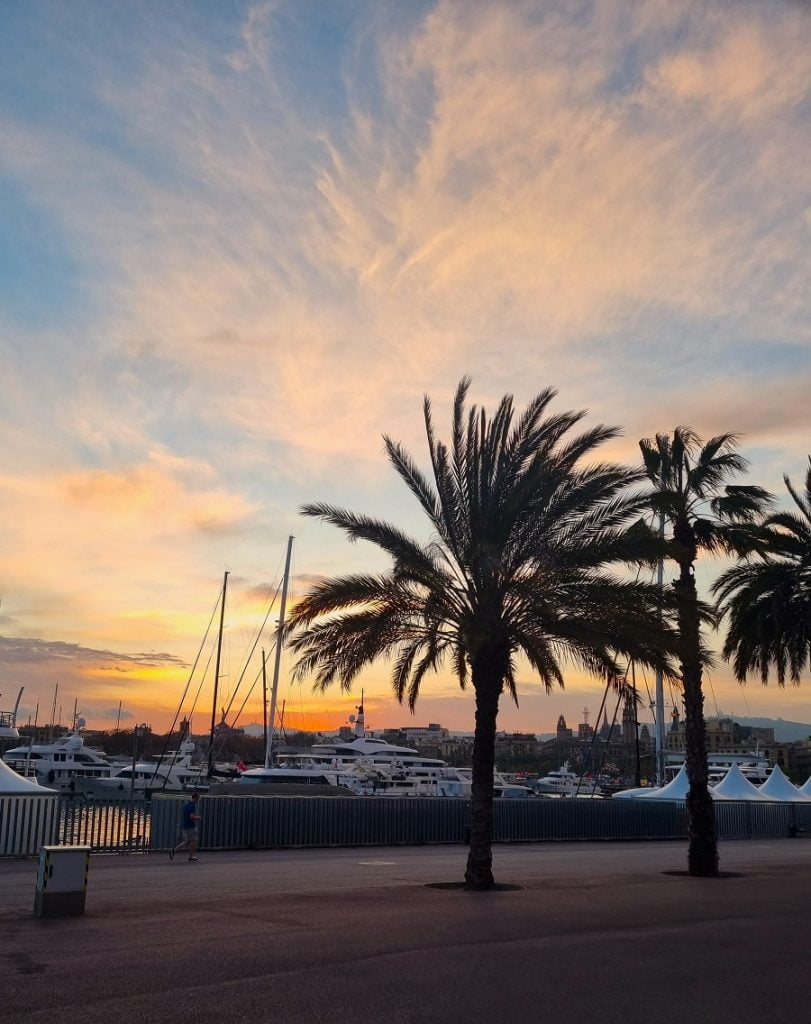 Day 2: Architectural Marvels
Walk to Torre Glòries and La Sagrada Familia: We started our second day with a brisk walk from Plaça de Catalunya to the Torre Glòries, a skyscraper known for its unique design.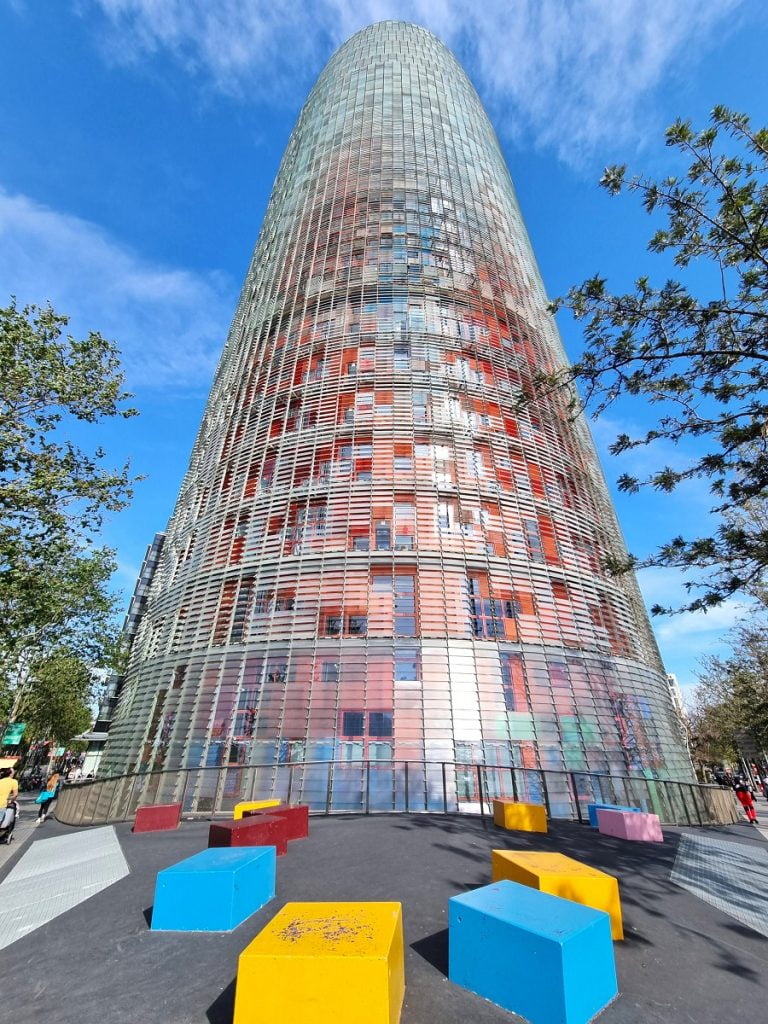 The Torre Glòries has become an emblem of modern Barcelona and is often considered a must-see for architecture enthusiasts visiting the city. Its innovative design and prominent presence reflect Barcelona's reputation as a hub for creativity and architectural excellence. Its façade is covered with over 4,000 glass panels that change colors depending on the time of day and the angle of the light, creating a dynamic appearance. Originally designed to house offices.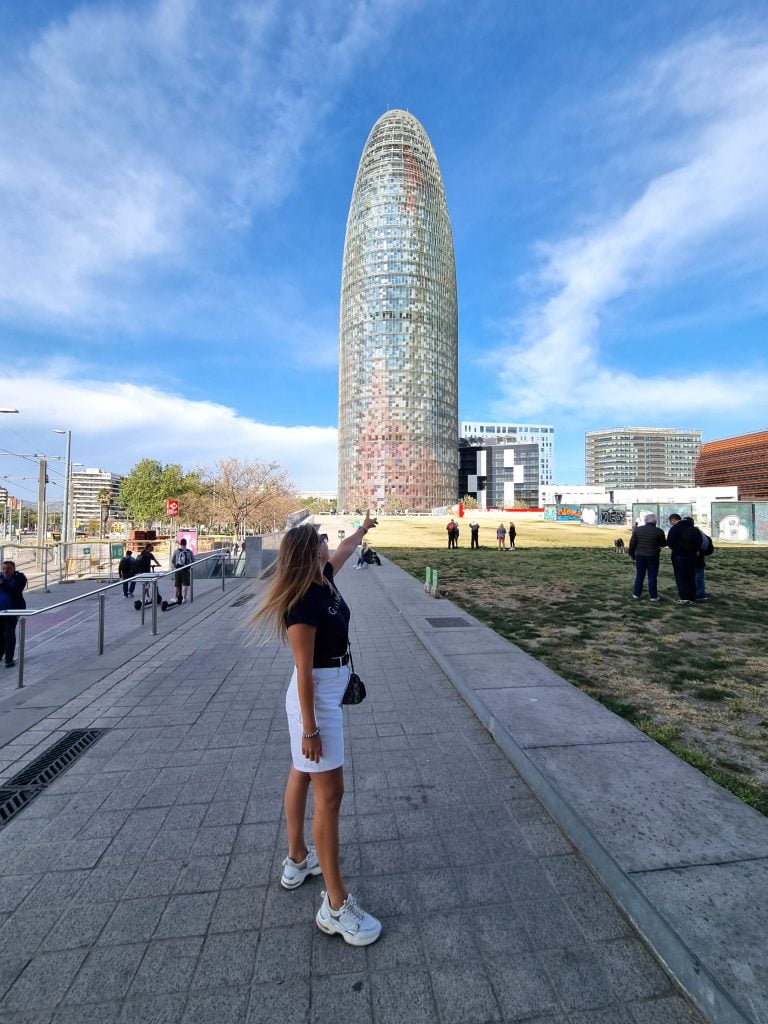 After admiring this contemporary architecture, we continued our walk to La Sagrada Familia, the iconic basilica designed by Antoni Gaudí. This architectural masterpiece never fails to inspire with its intricate design and symbolic meaning.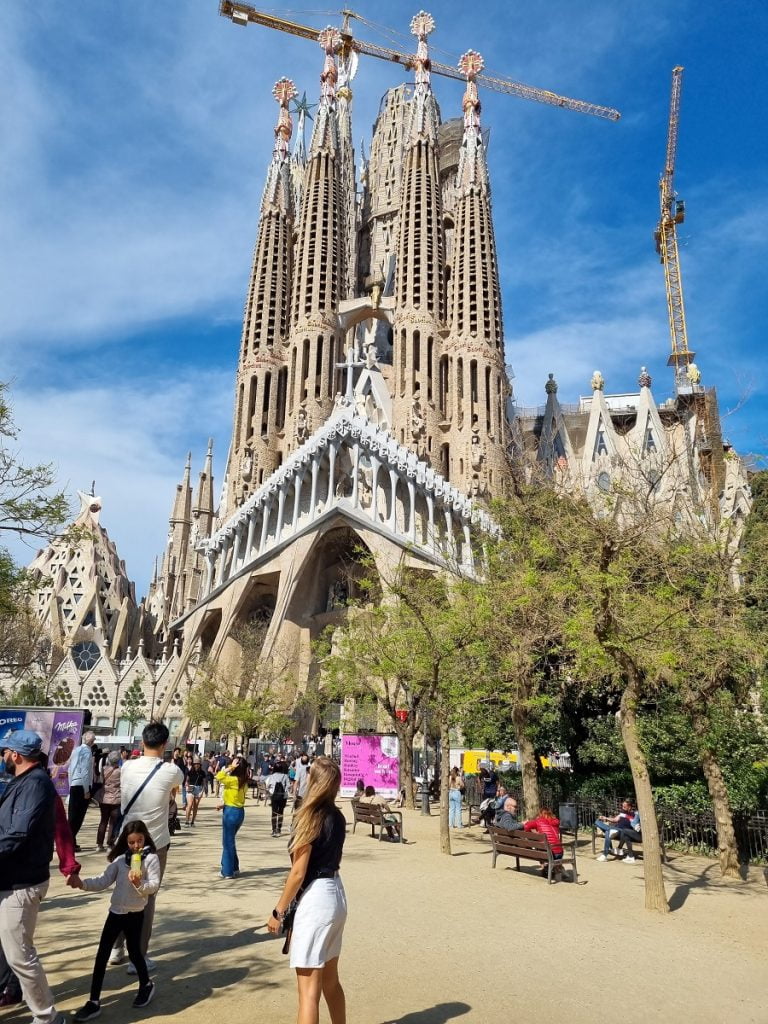 La Sagrada Familia, or the Basilica of the Holy Family, is one of Barcelona's most iconic landmarks and a masterpiece of modernist architecture. Designed by the renowned Catalan architect Antoni Gaudí, the church's construction began in 1882 and is still ongoing, with completion expected in the coming years.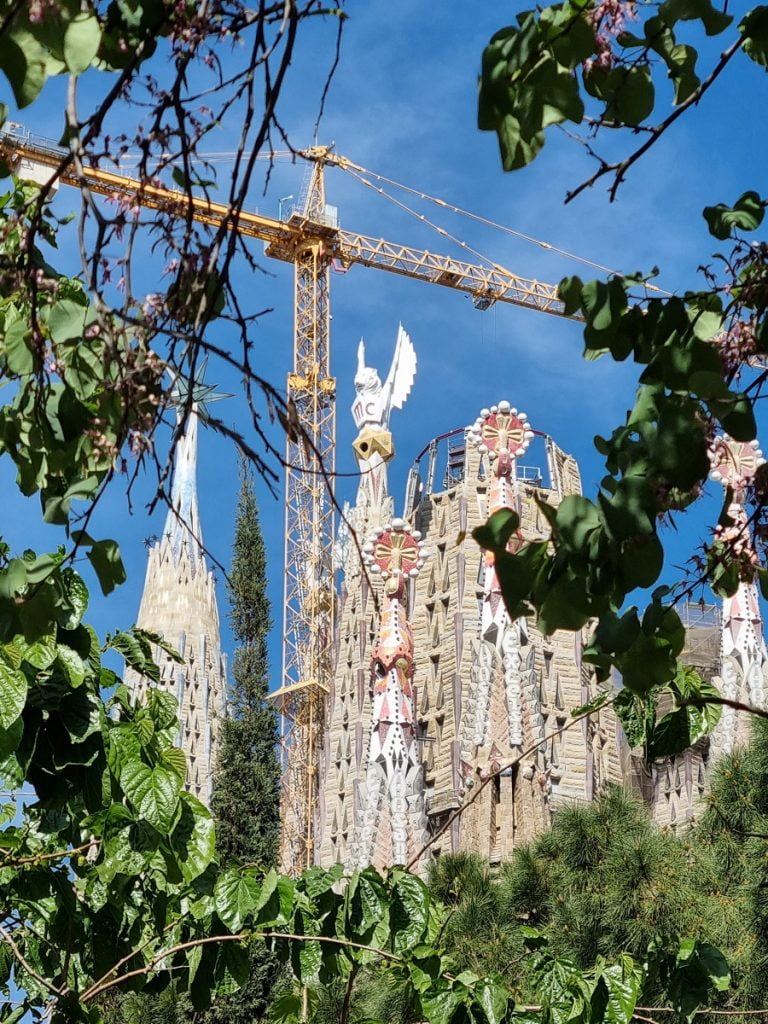 La Sagrada Familia is not only a marvel of architectural innovation but also a symbol of Barcelona's rich cultural heritage. As a UNESCO World Heritage Site, it attracts millions of visitors each year who come to admire Gaudí's visionary design and the detailed craftsmanship that has gone into this monumental work of art.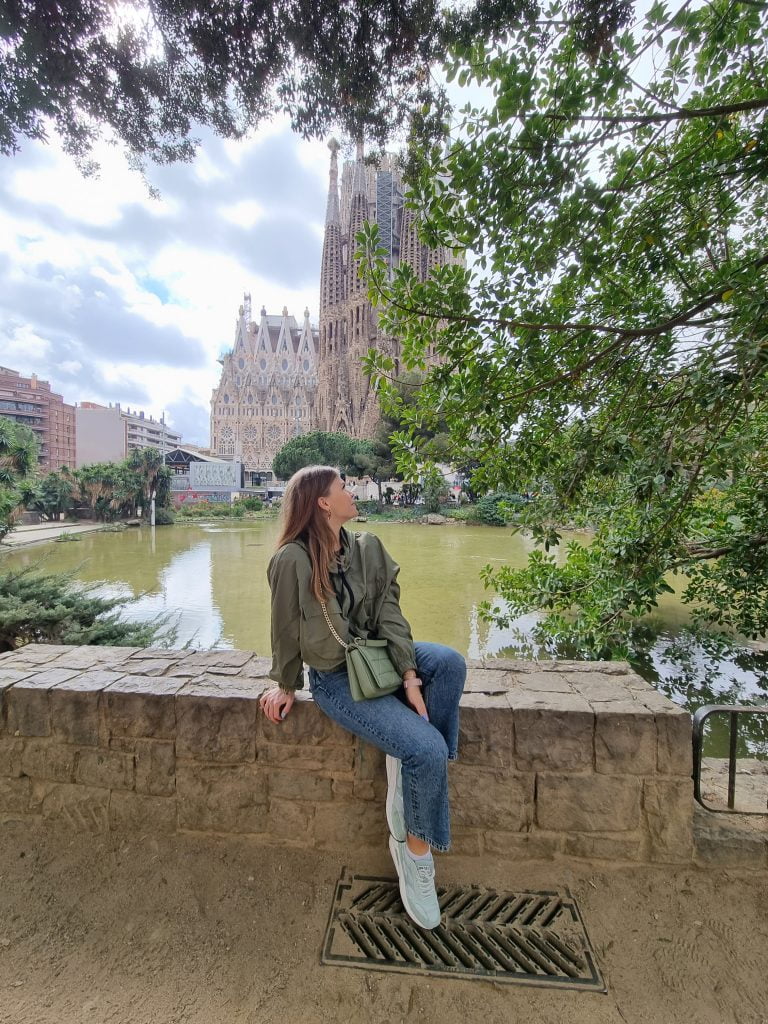 Paella Experience: Dinner was an unexpected delight. We bought Paella from a local store, and though it cost less than three euros, it was incredibly delicious, reinforcing the belief that great food doesn't always come at a high price.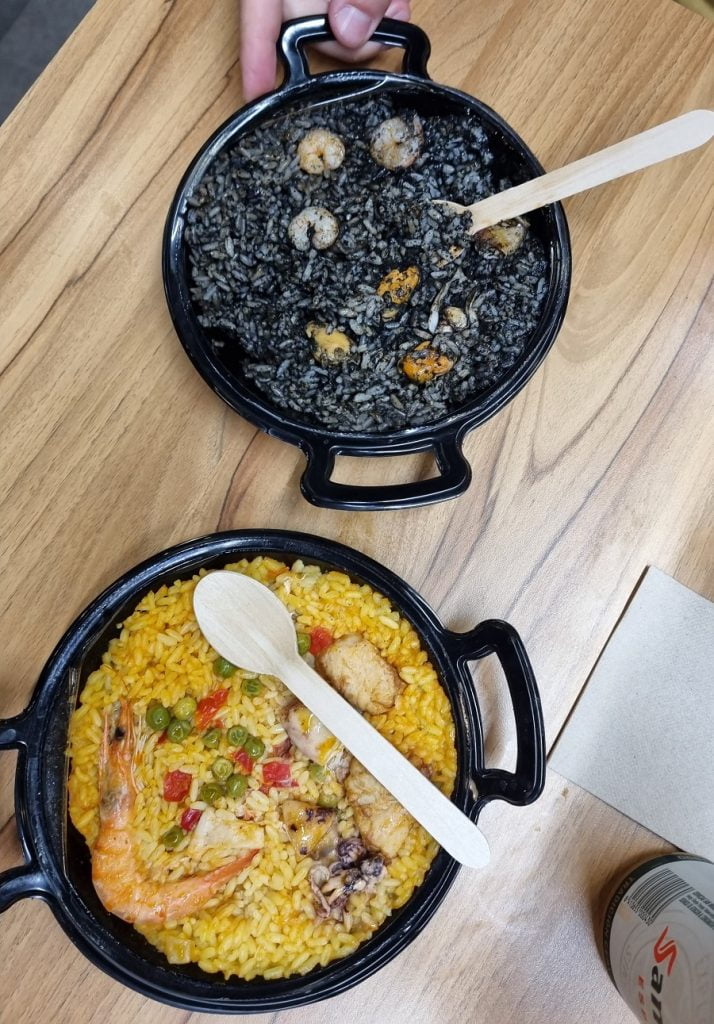 Day 3: Streets of Barcelona
Exploring the Streets: Our final day was dedicated to simply enjoying the city's atmosphere. We wandered the streets, appreciating the unique blend of traditional Catalan culture with modern urban life. From narrow alleyways to grand boulevards, every corner had its charm.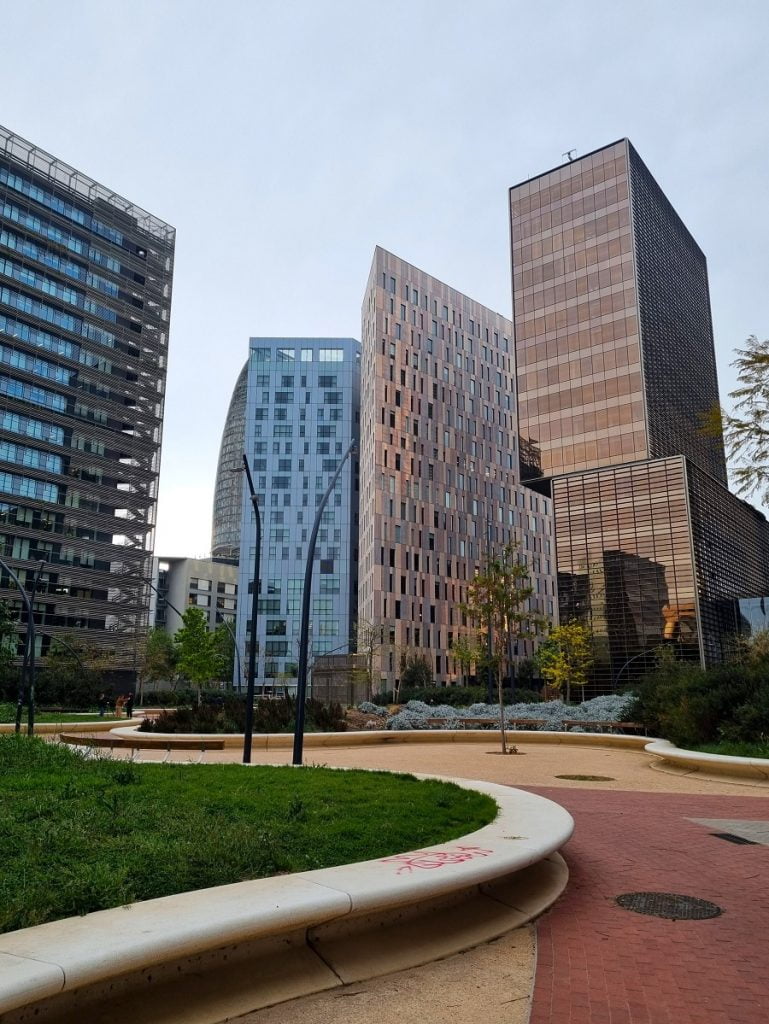 Spanish Tapas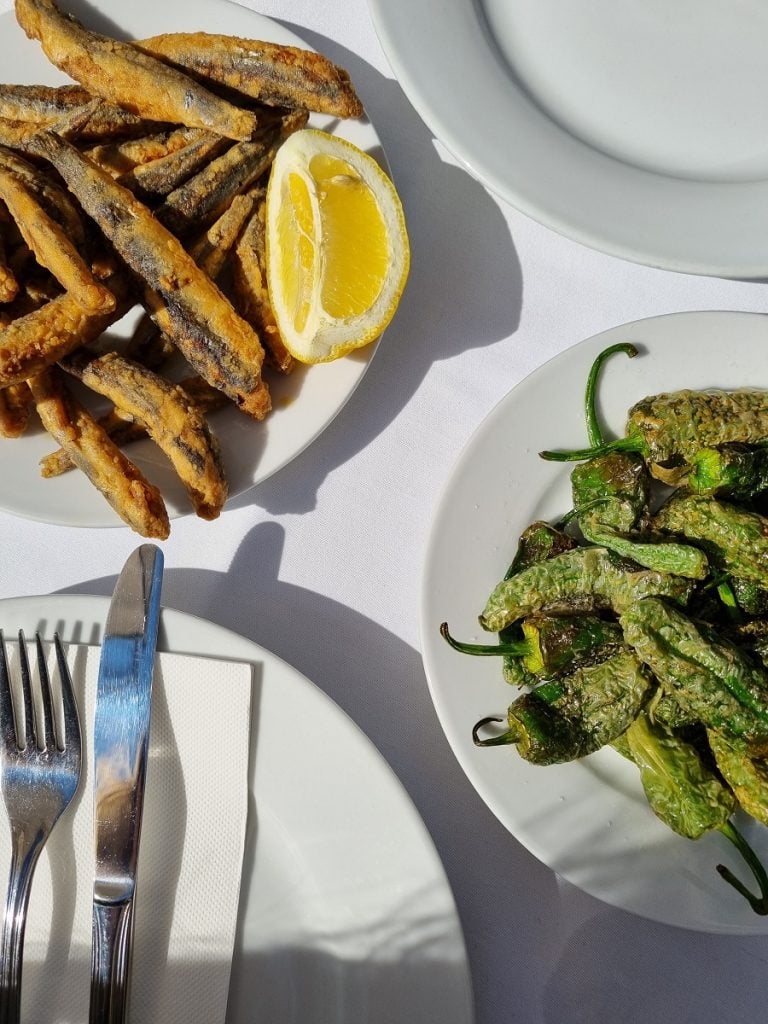 One popular Tapa is Padrón peppers, small green peppers that are usually fried in olive oil and sprinkled with sea salt. Another classic Tapa dish is small fried fish, often referred to as "pescaíto frito" in Andalusia or simply "fried fish" elsewhere. These can include small fish like anchovies, sardines, or baby squid, lightly battered and deep-fried to crispy perfection. Typically served hot with a sprinkle of salt and a wedge of lemon, these golden, crunchy bites are a favorite among locals and tourists alike.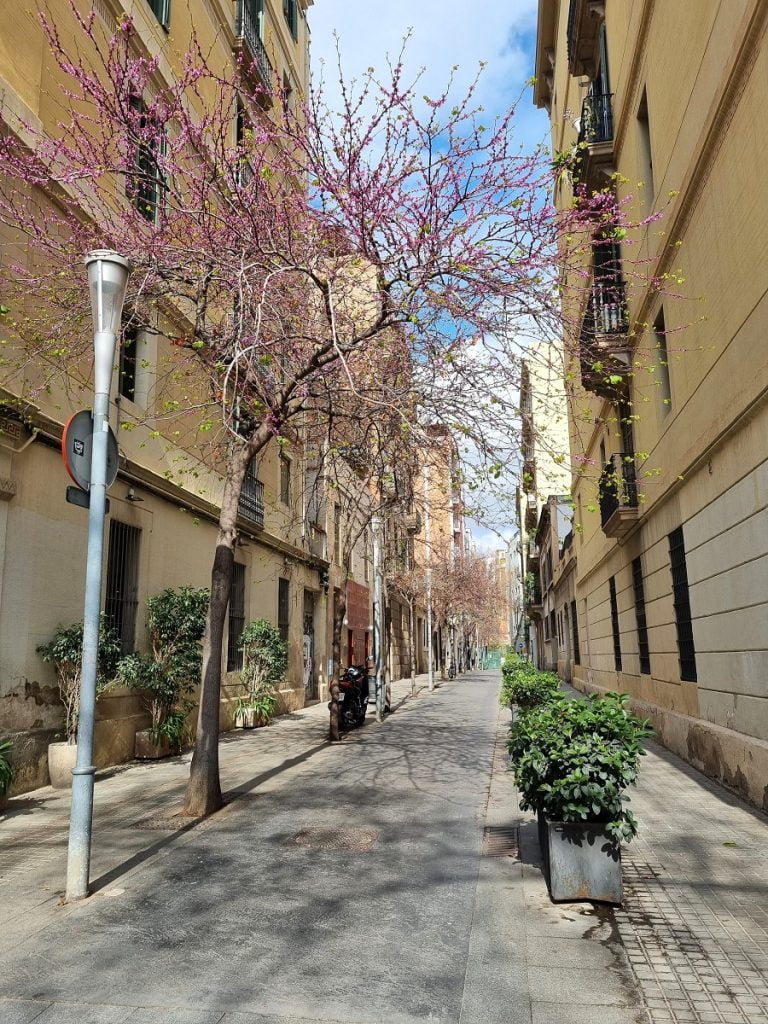 Farewell to Barcelona: As we said goodbye to Barcelona, we left with the satisfaction of a trip well-spent and the anticipation of future visits. This was not our first trip to Barcelona, and it certainly won't be our last.
Liked this article? Check these out: