Planning your trip to Lisbon, Portugal and looking for things to do in the city? We've been traveling Portugal and had a few days' visit to Lisbon – here's our list of the top 15+ fun activities that we've done. We hope that you'll use some of them to include in your itinerary as well!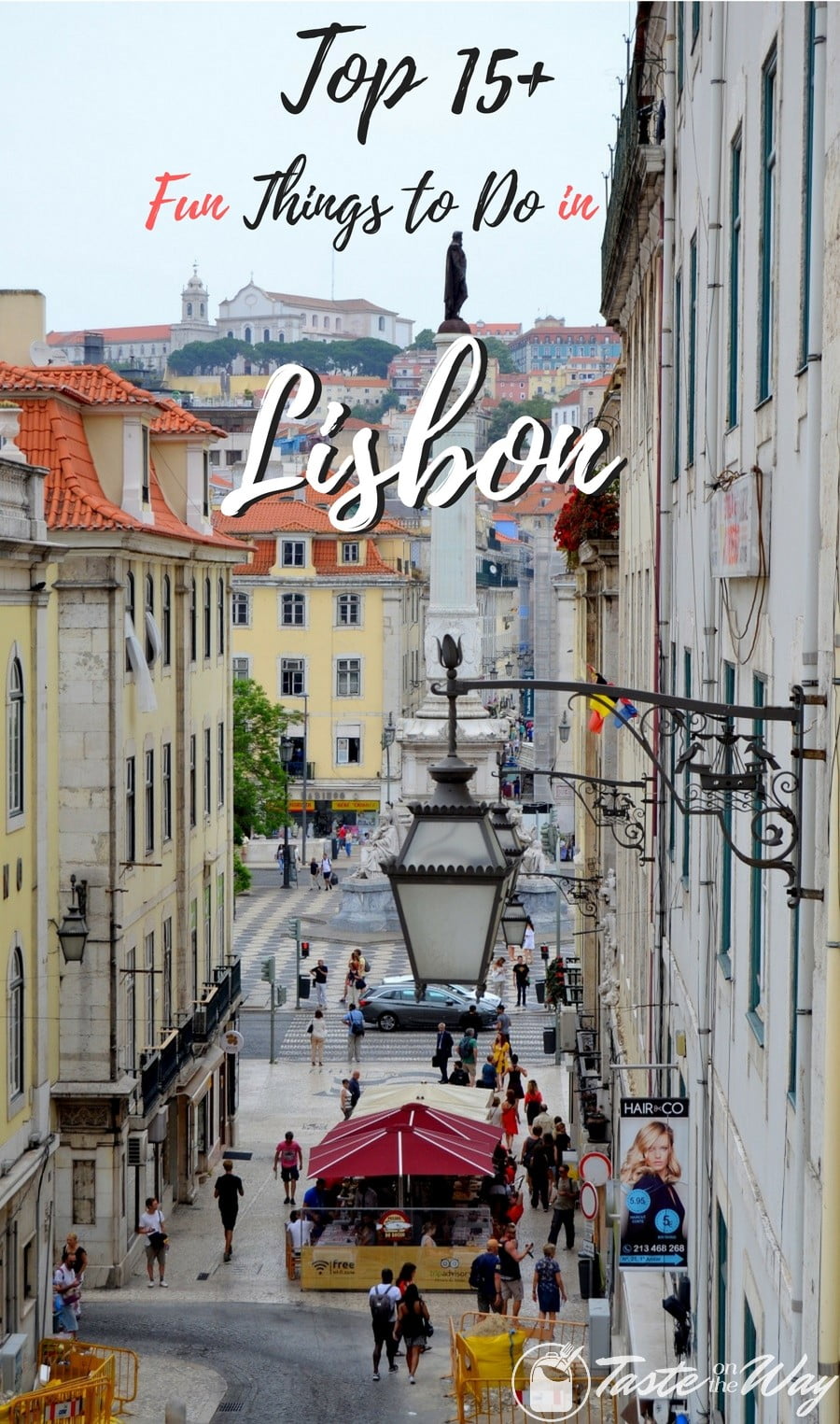 Portugal is a country on the far edge of South West Europe that's as hot with its climate as it is hot with its character. If eccentric is your style then you definitely have to visit this amazing country with its capital Lisbon as a great first stop.
We have decided to go there after watching this year's (2017) Eurovision song contest where this awesome Portuguese fellow won with his enchanting song. That was the excuse to go for us, but I'm pretty sure reading this article and seeing these pictures will be enough reason for you to want to travel there too.
What's This About?
Find the Most Elaborate Statues and Monuments

Lisbon is definitely famous for it's great monuments that tell a story of a country that was once one of the richest empires in Europe and the entire world. And while Portugal may not be as successful economically these days, you can witness this greatness of the past with your own eyes – and what a sight it is to see. Try to wander around the city and find some of the most beautiful statues in the whole Europe, many of which you can stumble upon on every other square.

From the Rua Augusta Arch (pictured below) in the magnificent Praça do Comércio to the wonderful fountain in the Rossio square (also pictured above), Lisbon is "littered" with these monuments and there's something for everyone. History buffs will love the chance to see it with their own eyes, and everyone else will definitely find where to point their cameras.
---
Have Lunch at the Praça do Comércio Square

Praça do Comércio is a huge square with an amazing arch and statue of Dom Jose I. It's quite an experience just taking a stroll through the square and you can sit down for a lunch or a drink in one of the restaurants. Eating at this spot can be a bit pricey but it's worth doing it at least once for the experience.
---
Catch a Train at the Oriente Station

The architecture in Lisbon is typical to most European cities, but it also has its own unique character that you will not see anywhere else. You will find an impressive old town that seemingly hasn't changed through centuries, as well as impressive new architectural spectacles such as the Oriente Station (pictured above) of the new ever-growing city.
It has its own modern metro system but you can still see the ever famous tuck-tucks and old electric trams going around the town. Although the latter are there mostly just to accommodate the tourists (we won't be complaining about that for sure).
---
Try to Find Every Kind of Azulejos

Talking about architecture, the dead giveaway of Lisbon in any picture are the famous colorful ceramic tiles Azulejos that adorn almost every second building in the old town. And while you can find these tiles a lot in Spanish as well as Arabic architecture too, nowhere is it used in such a charmingly casual way as in Lisbon. Try to find every kind of Azulejos around the historical town – it's near impossible but that's something to enjoy trying to do.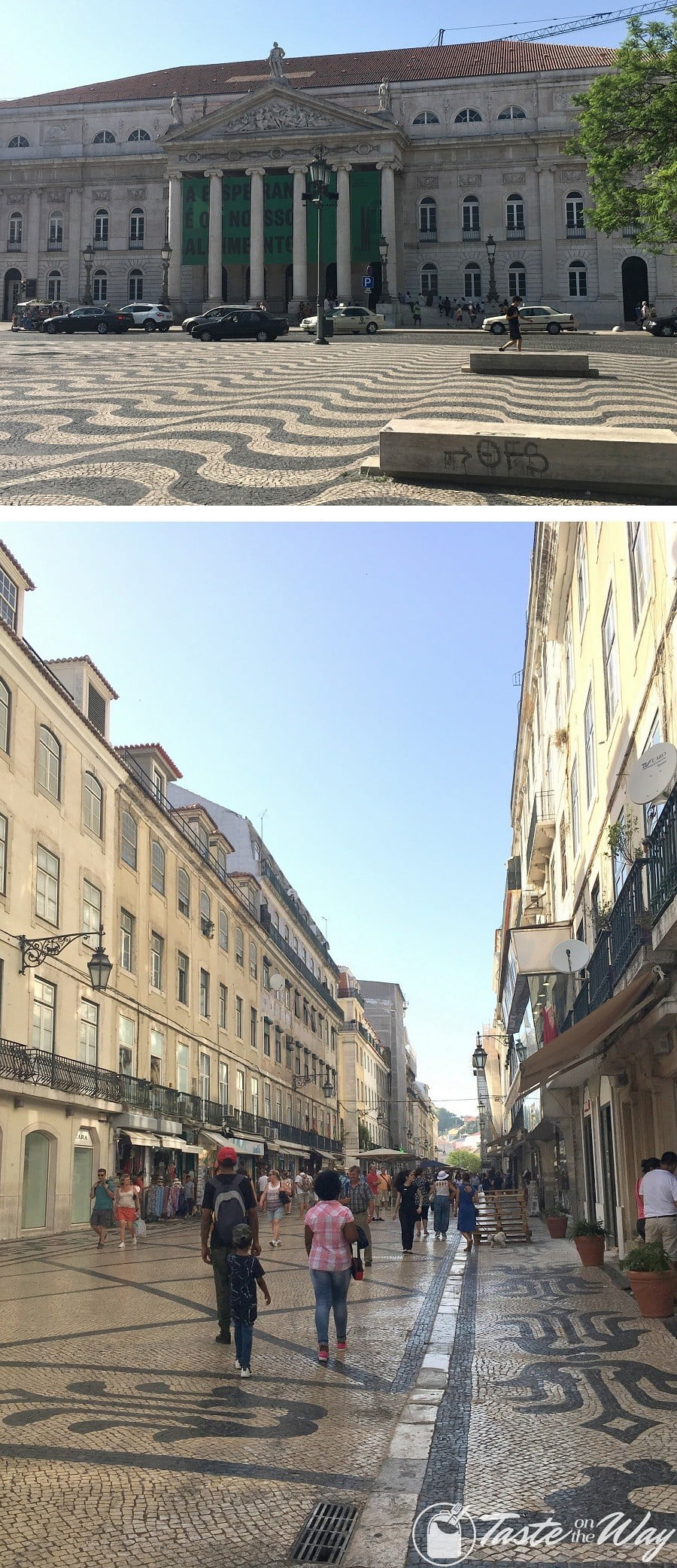 And while we're talking about tiles, be sure to look down to the pavement on any square or street in the city (even the new districts) to see those tiny irregular shaped tiles in ornaments. That's another cute thing that makes this city so distinct.
---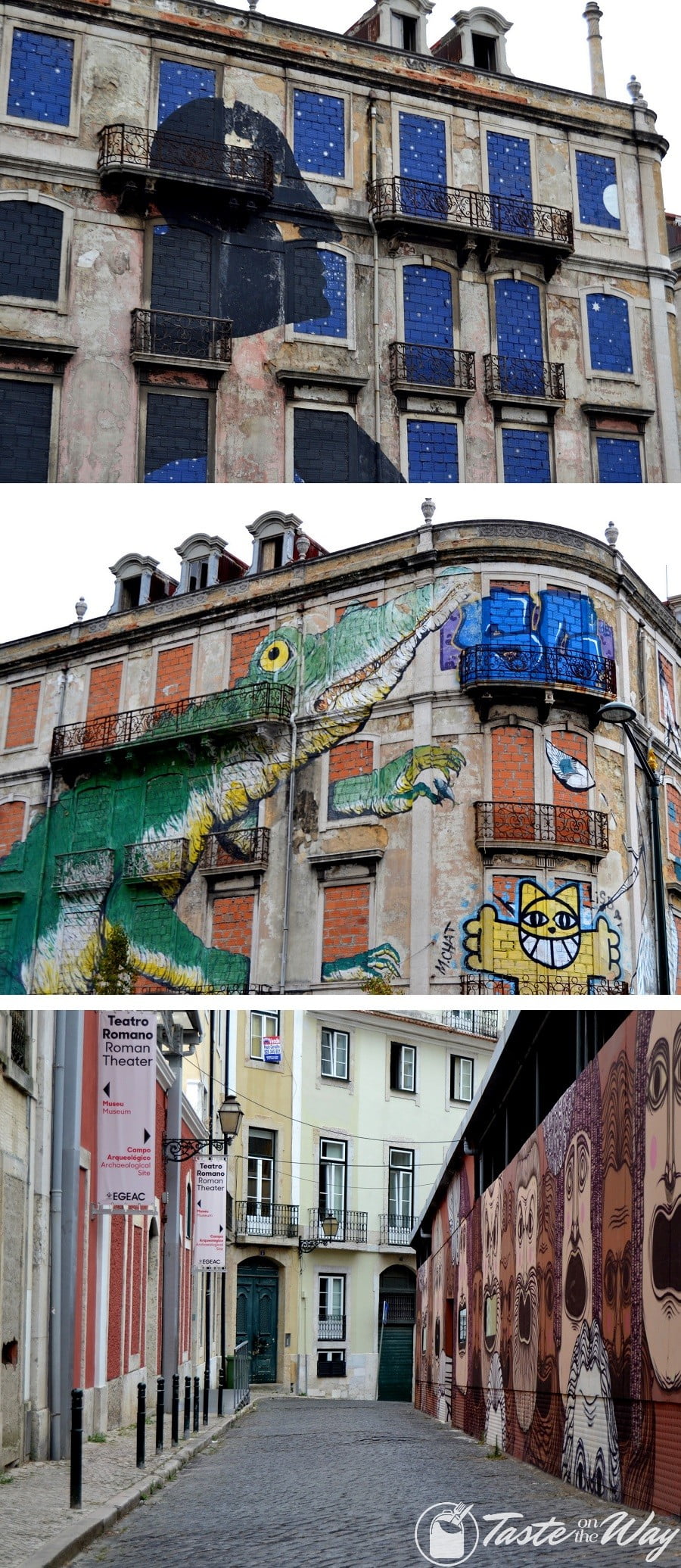 Street art is another side of the beauty of any city. Personally, it's one of the most telling sights for me to see. And Lisbon does such a great job in hiding what could be ugly behind graffiti on abandoned buildings in random places.
---
Find a Good Free Spot to Enjoy the Views of Rooftops


The rooftops of Lisbon is another thing to behold. There are few cities and towns in Europe that are so uniformly beautiful as the orange sea of roofs in Lisbon. You absolutely must find a good viewpoint to see and capture stunning vistas that this city has to offer. While you can pay for access to the Santa Justa tower or the terraces of the Saint George's Castle with amazing views, it's a fun activity to try finding a spot where you can enjoy the view for free.
Lisbon has such a hilly old town that you will stumble upon picturesque views on just about every other corner. Have that camera ready at all times!
---
Climb All the Way to the Towers of Saint George's Castle

If you want to get the very best views of the city, though, climb all the way to the towers of Saint George's Castle or use the Santa Justa elevator, or the Belem Tower terrace – whichever way you choose you will never regret the views.
---
Taste Port Wine in Bairro Alto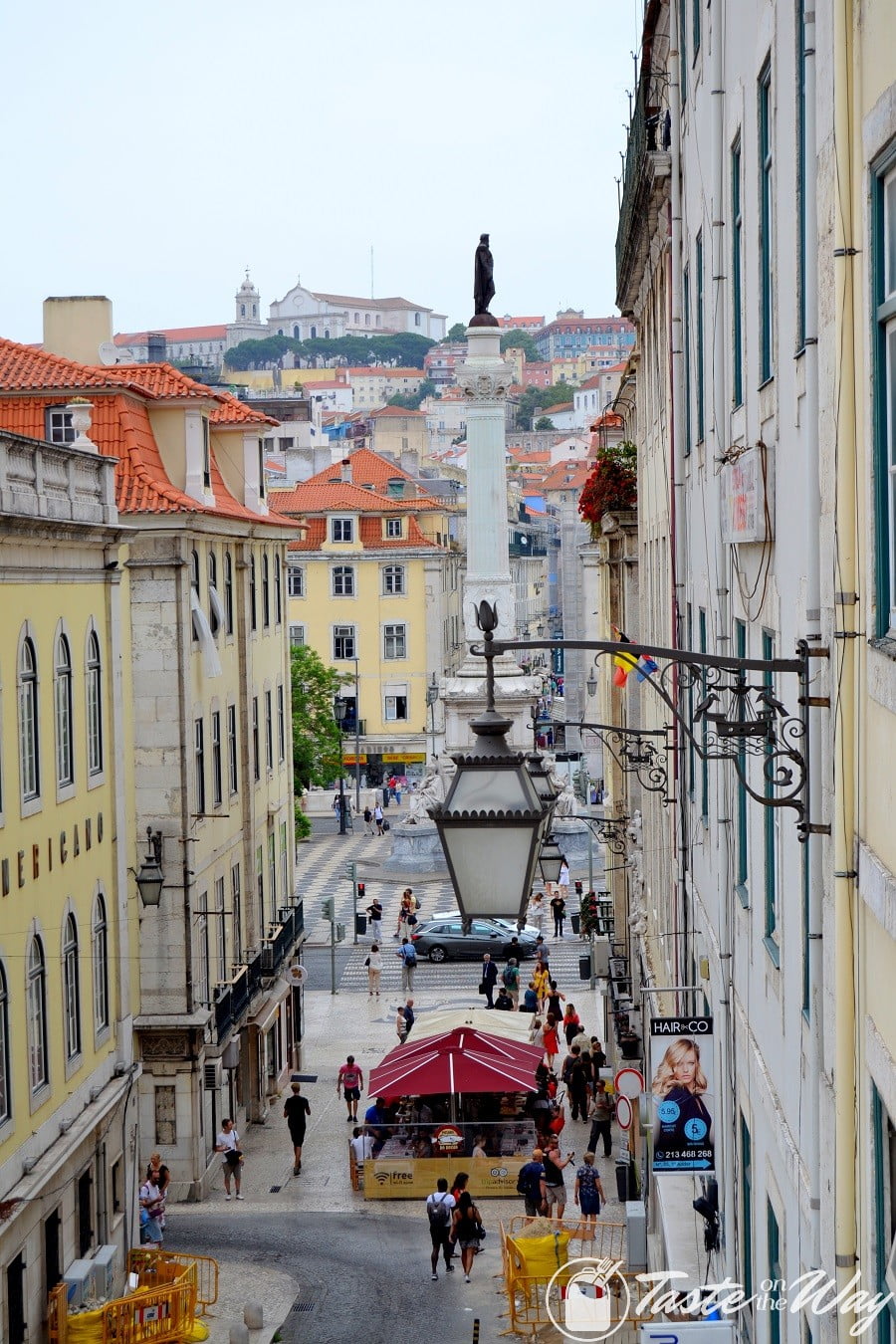 Lookout for lovely little bars where you can taste Portuguese famous Port Wine or grab a refreshing beer and listen to live music performed by a street musician near by. They are all over the historical center Bairro Alto and it's a wonderful place for an afternoon's chill-out or an evening out.
---
Take Tram 28 for a Ride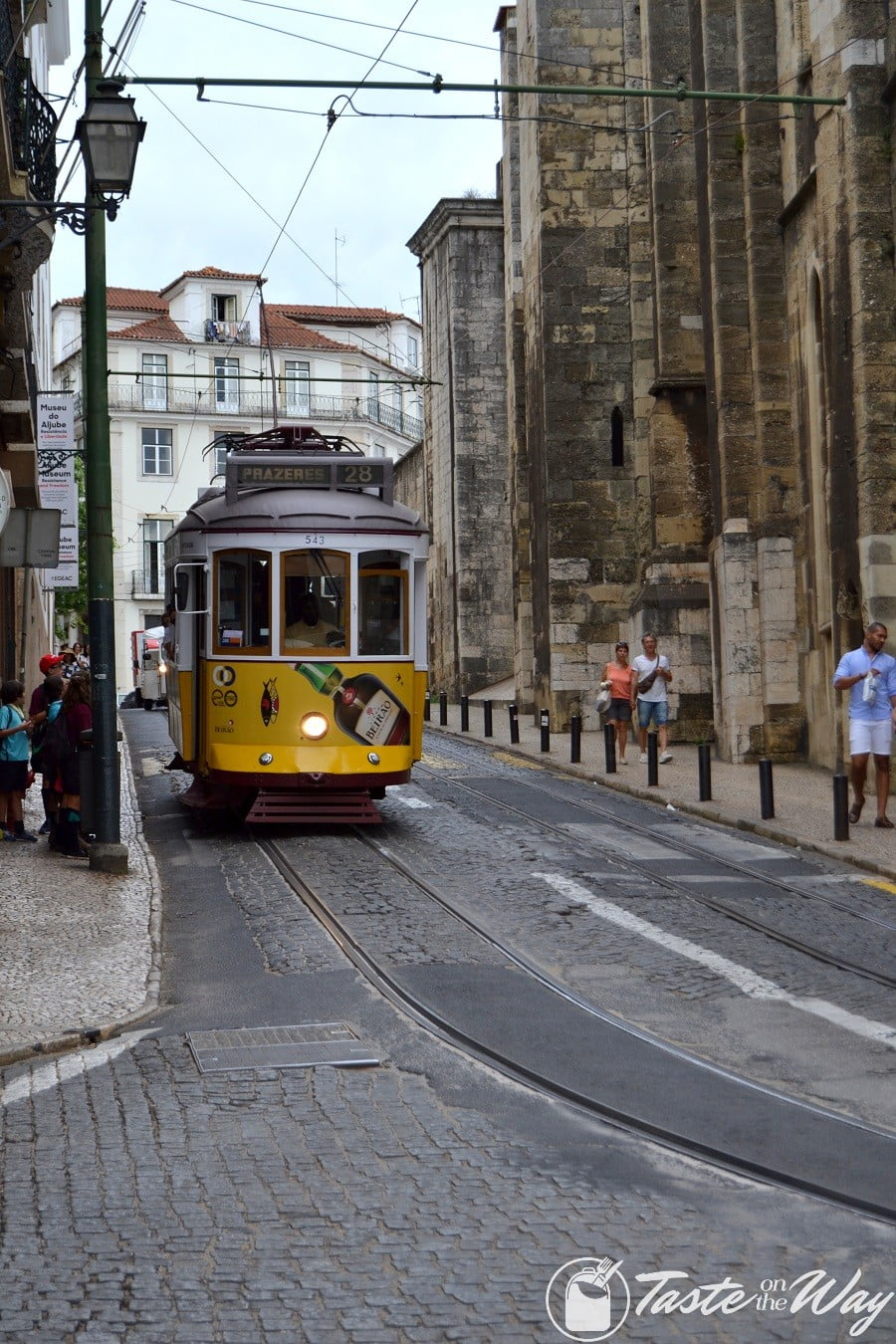 As the hills in Lisbon steep, the historic trams are there to help. Portugal is famous for its oldest trams in Europe that work for over a century. In fact, the yellow trams (amarelos da Carris) are a symbol of Lisbon. Definitely get a ticket to ride one of them if just for the experience and to save those legs from yet another flight of stairs.
Tram 28 is one of the favorite tourist attractions which you can ride through the historic parts of the city. And although you will hardly see anything through the low windows of a fully packed tram (unless you're lucky enough to get a seat), it's still a great way to save some time on navigating the city.
---
Try Sardines Grilled on the Street

Food in Portugal is something else. If you're a gourmet or you just like good food, you will enjoy it in this country. The most famous dishes are of course made of cod fish (which usually comes dried and salted, later cooked into a delicious meal) and sardines. There are shops that specialize in cod fish and literally every restaurant in the city has several meals you can choose from to taste.
By the way, Portuguese are proud with their desserts so you can't leave without at least trying the delicious Pastel de Nata custard tarts.
You can find street food in many spots in Lisbon, try looking for them in the Bairro Alto or Alfama districts.
---
Eat a Hearty Francesinha

However, Portuguese cuisine doesn't end with fish and there are so many more other things to try. From cured meats to cheeses to the hearty Francesinha (pictured above). The best part is that apart from restaurants (which can be a bit pricey) you can get food in numerous food markets that work through out the day in Lisbon.
---
Take a Relaxing Stroll Along the River Tagus

There would be no Lisbon without the river Tagus (Tejo). Since Lisbon is situated away from the Atlantic ocean, Tagus is the only access to enjoy water. And unlike the beaches in Barcelona, urban Lisbon does not boast with beach life – you have to travel out of town towards Estoril and Cascais for that. However, the city makes the most of its shore-side.
---
Visit the Belem Tower

From the amazing 2 km bridge of Vasco da Gama to the great monuments of Padrão dos Descobrimentos and Belem tower (pictured above). With easy access to explore, the shore of Tagus isn't only a great picturesque route for tourists but the place to spend their leisure time for the locals as well.
---
Take a Break at the Oasis of the Jeronimos Monastery

Going further away from Belem tower and the river is the Jeronimos monastery (pictured below) with its amazing squares, fountains and gardens. It's one of the places you can't ignore in Lisbon and its where some of the best pictures are made.
---
Celebrate!

As in many European cities, festivals in Lisbon are being held quite often. Don't be surprised if you stumble upon one of these festivals and find the city adorned for the occasion. If you don't happen to travel during a festival, there are always Fado evenings being held in many restaurants in the city. Be sure to book in advance, though, they are very popular among the locals as well as tourists.
---

So that's Lisbon – you can love it or hate it, but you can never be indifferent. While this was just a small glimpse at the capital of Portugal, there's a lot more to see, taste and experience. And there's a lot more to come!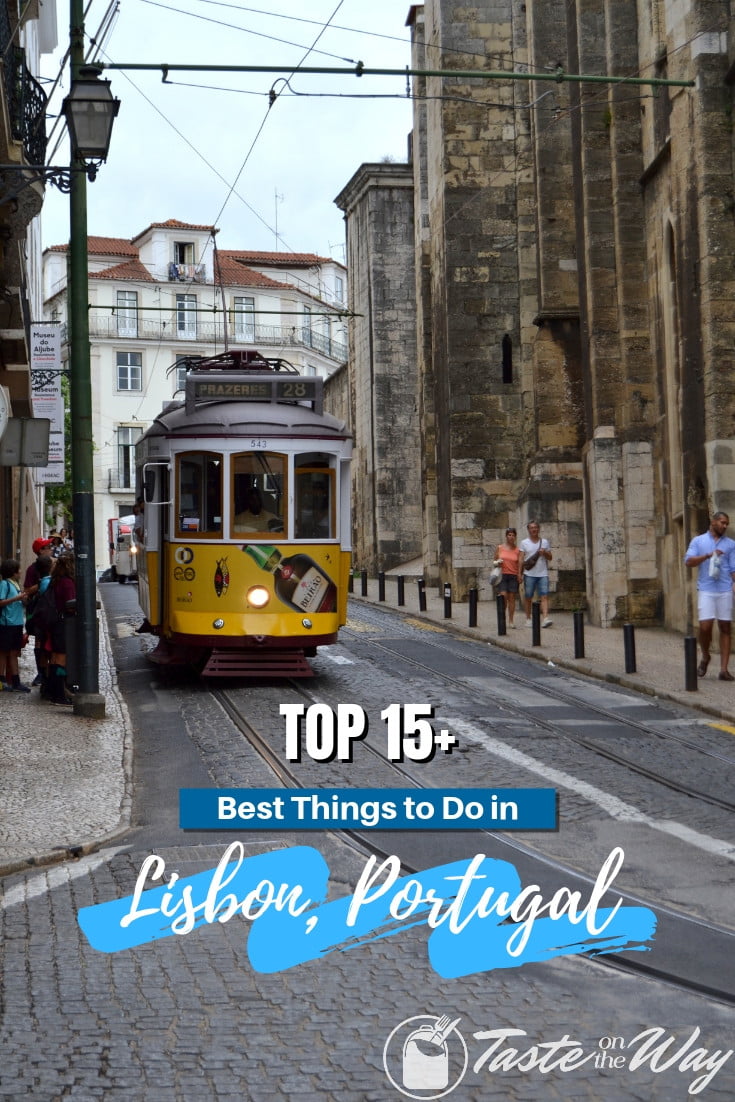 Liked this article? Check these out: