Plitvice Lakes National Park is one of the prime attractions in Croatia and it's best known for its lush forests, crystal clear turquoise lakes, and cascading waterfalls. It's quite a candy for nature lovers and an impressive walk in the park for the rest.
Once you get there, there's a lot to enjoy, except maybe for the queues of tourists – needless to say, Plitvice is best visited in off peak hours (or even off peek season). But in any case, the park should be on your bucket list and you'll see why in a minute.
What's This About?
Avoid Peak Hours

Following the beaten path after entering the park through the main entrance, you'll already be captivated by the views that you'll want to explore closer. The majestic waterfalls and canyons can be seen from the narrow paths up high.
However, try to avoid peek visiting hours (and even the peek of the season) if possible. Thousands of tourists visit the park everyday and it may get so crowded that most of the paths become one big queue.
Try Detouring from the Beaten Paths

The park consists of paths you can follow and take tours – be prepared to walk some 5-10 km or more! Besides the main tour paths, you can take less beaten trails deeper into the forest. Don't be afraid to get lost, though – being a protected national park it's well supervised and you won't exactly wander far off on our own.
Walking off the beaten path gives you the opportunity to discover more secluded areas of the park where few tourists have been before. You'll have a lot more great photo opportunities and satisfy your wanderlust even more.
Watch Out for the Slippery Paths

Some of the paths might get quite scary as they go just above the lake water without any protective rails while getting slippery. On a crowded day they can be dangerous to pass through!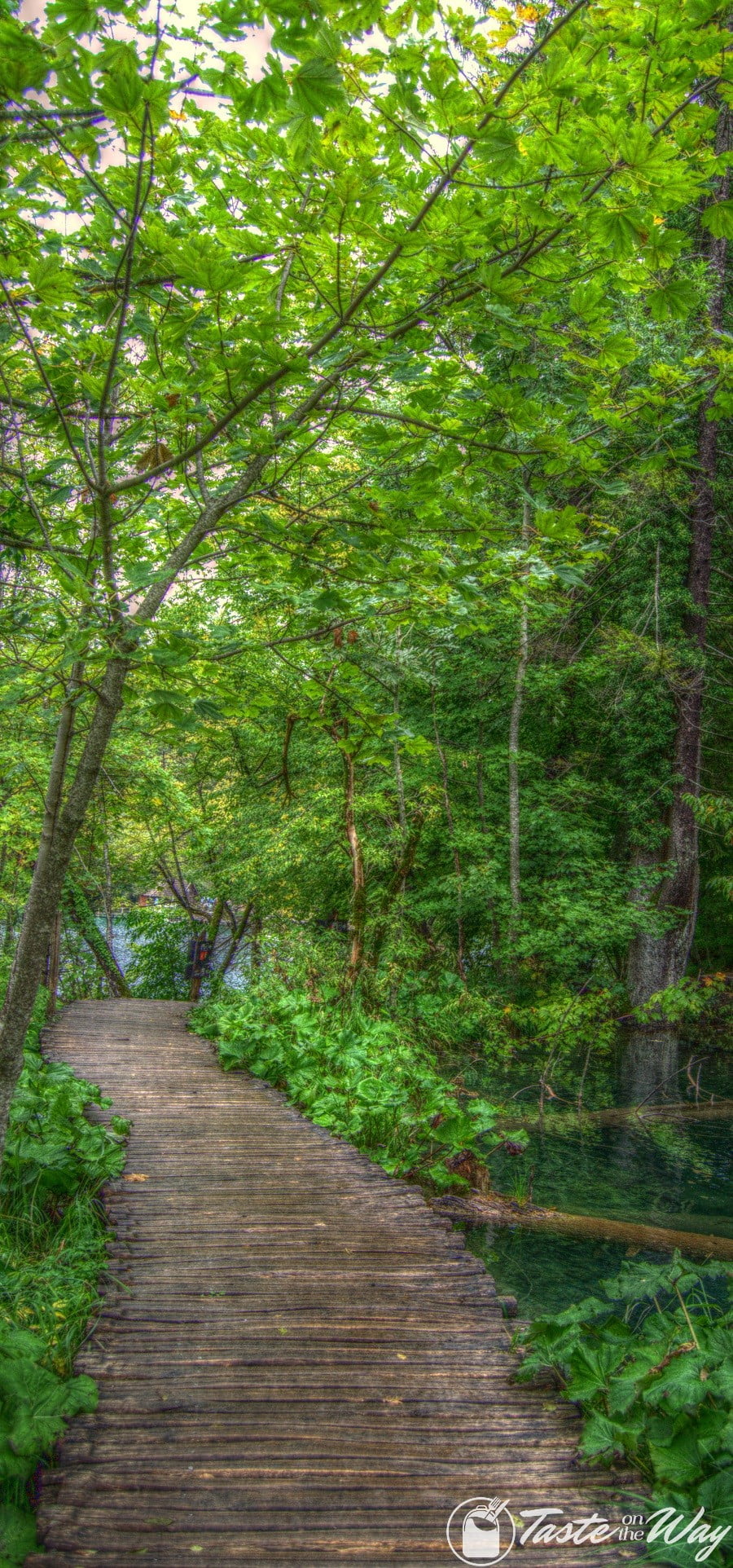 With the paths getting crowded and with so much wonderful scenery around you, it can be a lot easier to slip if than you might think. So if you don't want to get your feet wet, be extra careful there.
Take a Boat Trip on Lake Kozjak

The lakes in Plitvice park are truly amazing and they make the place what it is. There are 16 lakes which are grouped into 12 upper and 4 lower lakes. The biggest one – Lake Kozjak – connects both groups of lakes and there's a ferry that operates to take tourists across. Having this short boat trip adds to the whole experience, although you can also take the long route and walk around the lake on foot.


And while you can't swim in these lakes (as much as you'd like on a hot summer day) these ferry trips can be quite refreshing after a long walk through the park.
Look Out for Wild Life Around You

The waters in the lakes are some of the clearest in the world and they're known for their range of color. The actual color of the lakes changes depending on the quantity of dissolved minerals in the water and the amount of sunlight they get. That's why you'll see lake color ranging from azure and turquoise to blue and grey in different pictures. In all cases, they look spectacular.
This gives you an opportunity to see a whole lot of wildlife in the park. Take note of all kinds of fish swimming at your feet, birds casually swimming around, it's possible to spot even some exotic species if you're on the lookout.
Visit the Park in Autumn

Come fall, the green leafy forests add even more color as they cover themselves in typical autumn oranges, reds and yellows. It's a bit of a pity that we've come to Plitvice in late September when only some smaller trees have started changing colors. In any case, the park is spectacular during all seasons and it has something different to offer every time.
Visiting in autumn also gives you more freedom to explore the park as it is not overcrowded with tourists like it is in summer.
Get Closer to the Waterfalls Where You Can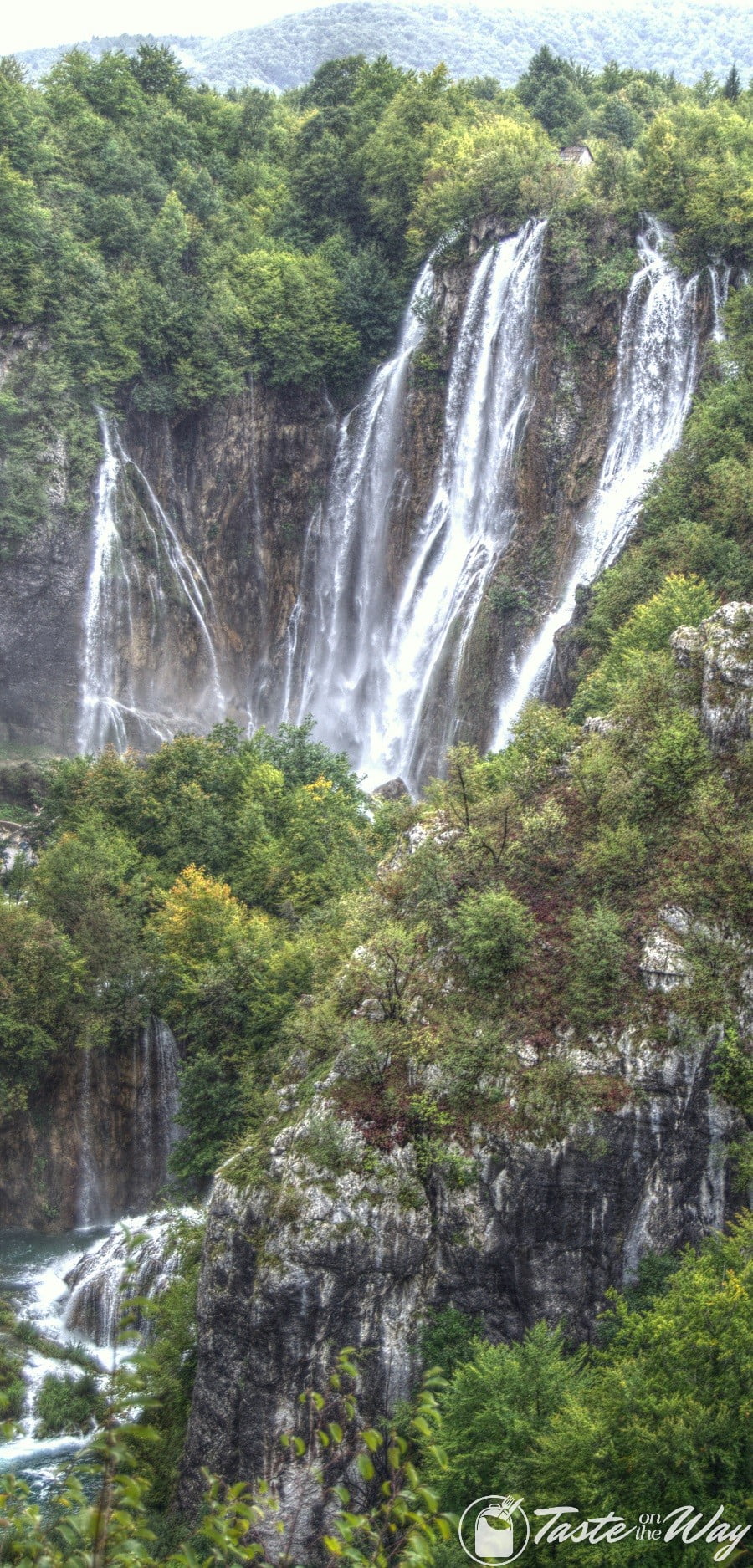 The lakes in Plitvice park are interconnected by a system of underground and surface rivers that run through the rocky hills. That means we get to see these majestic cascading waterfalls, as water falls down the steep cliffs and rocky edges. You can get really close to some of them for some awesome pictures.

Each lake and some of the bigger waterfalls have names and these cute signboards with some info on them such as the height. It's a fun way to easily learn more about the park while enjoying your walks.
Look the Other Way for Beautiful Plants

Plitvice Lakes park is not just about the lakes and waterfalls, it has such a rich fauna. The forests are huge and take up almost 300 sq. km which means there are thousands of species of trees, flowers and other plants. Spend some time looking away from the main attractions and look out for some beautiful flowers and other plants.
So these are our top 8 tips for visiting the Plitvice Lakes National Park, we hope that they will help you get the best of your trip. Have a great journey! 🙂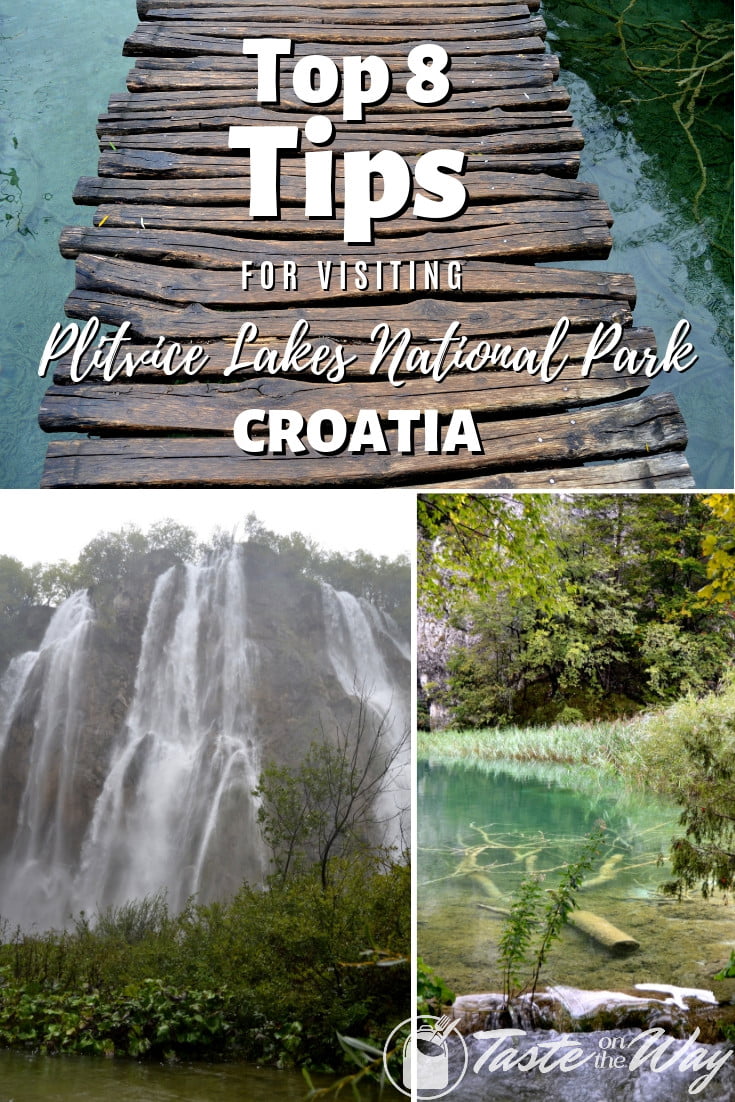 Liked this article? Check these out: